The Ubisoft Forward event this morning opened with a bang – a God sized bang actually – with a trailer for their upcoming IP Immortals Fenyx Rising. If you think you haven't heard of this game before, you probably have; Ubi changed the name from Gods and Monsters as they felt the name change "better reflected" the "new experience" they have reached over months of development.
The game was originally announced back at E3 in 2019 and if you compare both trailers, you can see that the devs have indeed made heaps of changes. One is changing the appearance of the protagonist, Fenyx. She looks more like a warrior now and less like a Goddess; so yeah, she looks more bad ass.
Fenyx is "a new winged demigod, on a quest to save the Greek gods and their home from a dark curse." This quest begins when she is shipwrecked on an island where she meets Hermes. He tells her of a prophecy that he has heard, that only she can save the Greek gods from Typhon, a total baddie who, according to Greek mythology has a hundred dragons' heads. In defeating him and his entourage of monsters, you will save the realms.
Graphics have an element of cuteness to them and, along with some familiar open world gameplay elements, have been referred to by some as reminiscent of The Legend of Zelda: Breath of the Wild. The soundtrack also hints at comedic elements, which Lead Cinematic Designer, Michelle Plourde, confirmed is a big element in the narrative. The game will be narrated by gods Zeus and Prometheus as Fenyx fights deadly mythological beasts such as the Minotaur, Cyclops and Medusa.
To help you conquer these beasts, the trailer shows Fenyx wielding some pretty awesome weapons. These include a massive electrified hammer and arrows that she can propel from the ground up. Oh and also, Fenyx can sprout some pretty impressive electric blue wings! Using these weapons, you'll traverse around the open world that is sectioned into multiple regions, all ruled by gods that need your help. These regions will include "secrets, puzzles and stories rooted in Greek mythology."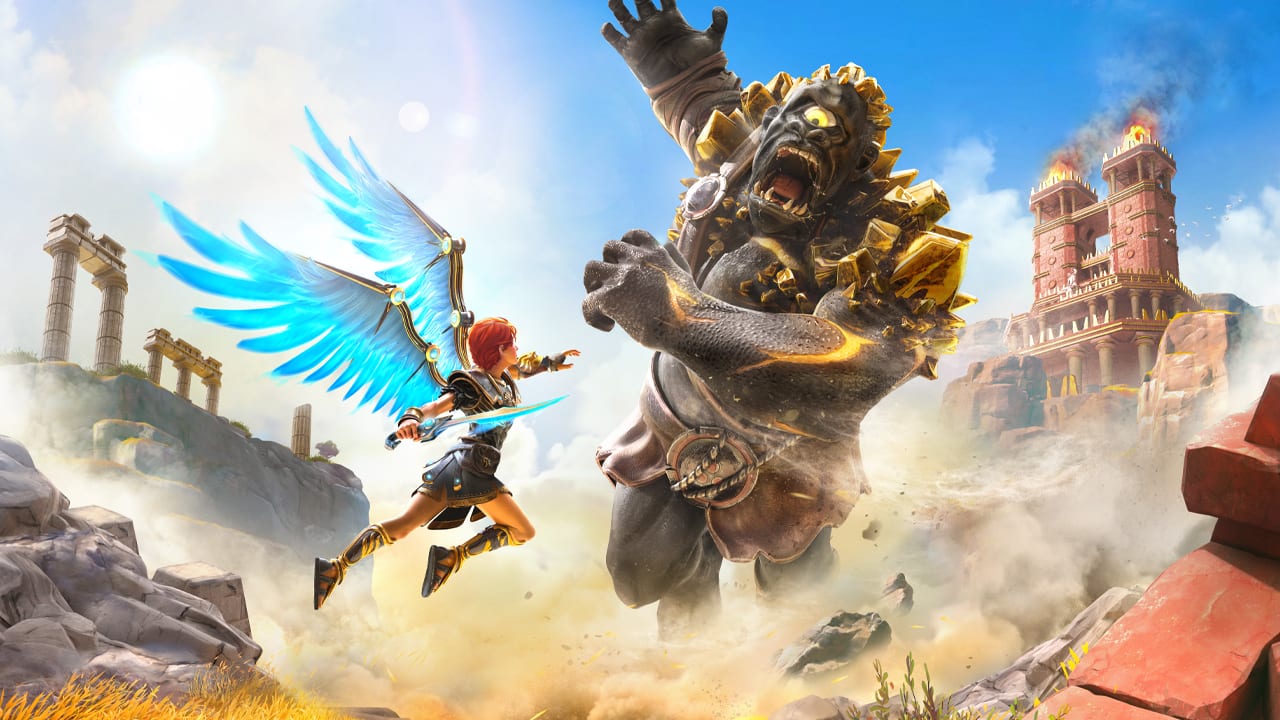 Immortals Fenyx Rising will be released on the 3rd of December, 2020 on Xbox One, PS4, Switch, next gen consoles and PC via the Epic Games store. Stadia players, which is still unavailable in Australia, will have early access to a free demo of title before launch.