In a move that's totally wild but feels so right it's almost perfect, we now know who's next in the Smash Ultimate roster. None other than Steve and Alex from global sensation Minecraft are the next to join the fighting game's second fighter pass. The fighting duo, announced overnight, was even enough for gaming Twitter to react in numbers, causing the social media site to go down for near half an hour.
Within the brief presentation, we got a glimpse as to just how these two blocky allies will play in the varied stages of the hit fighting game. Aside from playing as Steve or Alex, you can also play as variants in the form of an Enderman or zombie. Players can be armed with a sword, pickaxe, or even drop lava into the level through a bucket. Other Minecraft items such as the powerful TNT and an anvil to drop on foes' heads are also on offer.
Yes, players can also build in the many Super Smash Bros. Ultimate levels. This seems to be the feature that took the most consideration and perhaps made the development of the characters the most lengthy. Designer Masahiro Sakurai detailed this a bit, stating how much of a challenge this was. ""We have to rework all our existing stages so that blocks can be placed in them," he explained.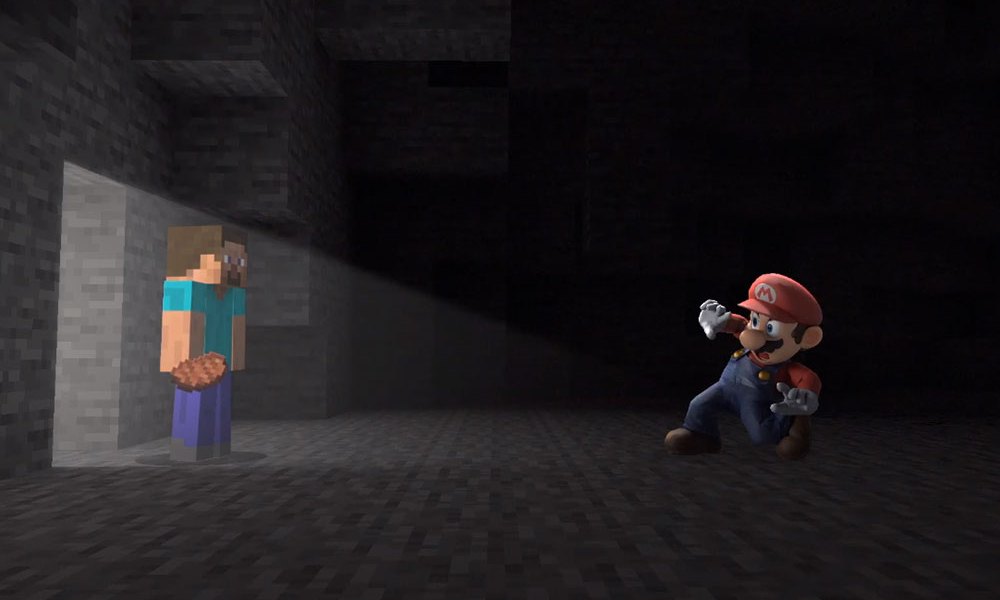 There's no release date yet but it's not far off. A stream will highlight more gameplay and the release date of the Minecraft heroes' debut this weekend. This is set to premiere at 12:30AM AEST on Sunday the 4th of October.
There you have it! Some four months after the debut of Arms' Min Min in Smash Ultimate, we finally have our next fighter. Is it enough to whet your Smash appetite?