Pathea, the developers behind My Time at Portia, are crowdfunding an upcoming sequel, My Time at Sandrock. The new title will bring the setting to the desert frontier of Sandrock, while maintaining and enhancing the general life simulation RPG gameplay from the first game. Just like with Portia, Pathea are raising funds for the game's development on Kickstarter.
Taking place in the desert town of Sandrock, you are hired as a builder, only to find the town dilapidated and in need of repairs. With a mixture of crafting, combat and relationship building, you must restore Sandrock to its former glory. Using your building skills, you can construct new buildings and railroads to bring more visitors to your town. Players can help enhance Sandrock by completing orders for villagers, which can involve digging, farming, cooking and fighting.
According to the developers, My Time at Sandrock will maintain the same general feel as Portia, but will also feel deeper and respond to some of the first game's criticisms. The story will focus more on the individual NPCs, with enhanced AI so that they interact with one another more often. The combat will be deeper and more engaging, with a greater variety of foes to face. There will be both a single player mode, as well as a dedicated mode for multiplayer. In addition, Pathea will handle all of the console ports of My Time at Sandrock themselves, to keep content and performance consistent across platforms.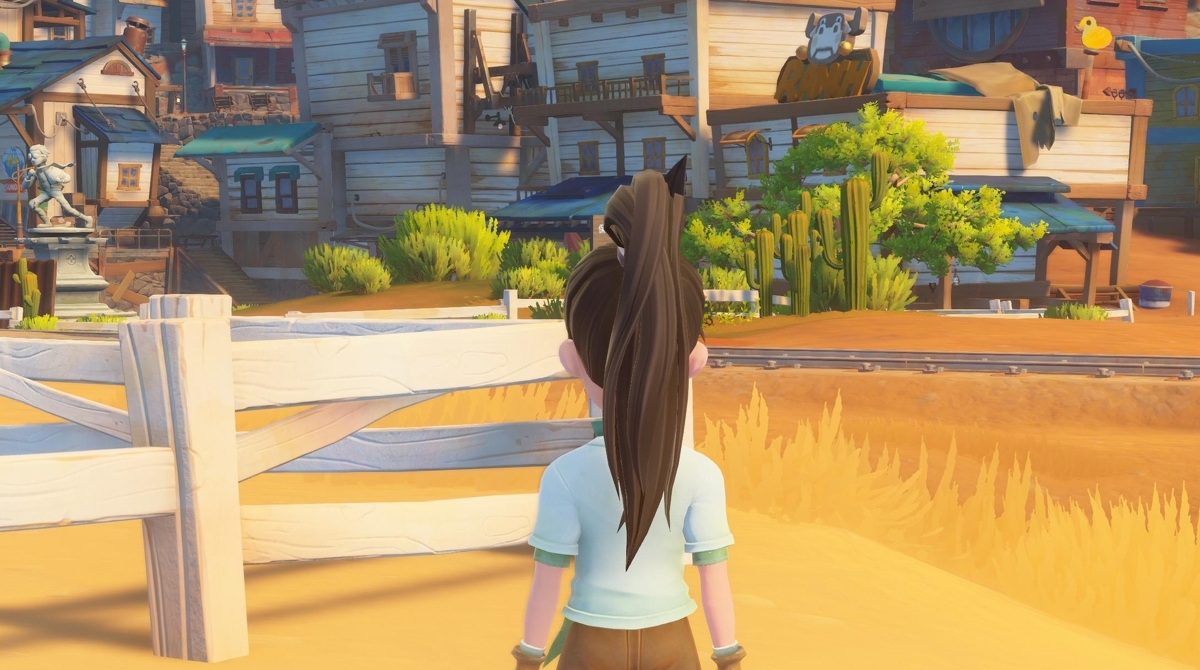 My Time at Sandrock takes place during the same time period as My Time at Portia. However, there are still plenty of references and some returning NPCs for fans of the first game. As with the first game, players can choose to romance and settle down with their favourite NPC if they so desire. A variety of minigames, including sand racing, sand fishing, sparring and gun fighting will also be featured.
At time of writing, the crowdfunding campaign for My Time at Sandrock still has 27 days to go, and is making decent progress. Pathea has advised that they want to self-publish Sandrock to ensure that they have the most amount of control over all the different versions of the game. My Time at Sandrock will be available on Steam Early Access by March 2021. After that period, it will be fully released on PC on other storefronts in Spring 2022. The PS4, Switch, Xbox One, and next-gen console versions will then follow in Summer 2022