Have you ever wondered what it would be like to see Spider-Man team up with a cat? Wonder no more, it has been revealed that Miles can obtain a feline friend, or Spider-Cat, as part of an optional side mission in the upcoming PS5 title, Spider-Man: Miles Morales.
In the video we see Miles tackle an optional mission which leads him to take out a few goons, before saving a cat left to hang in a backpack. He returns the cat to its rightful owner, who funnily enough, seems to have named the cat Spider-Man.
Completing this quest unlocks a costume for Miles that sees the "Spider-Cat" now nestled safely inside a backpack, complete with its own little mask to conceal its true identity from thugs. As well as being a cosmetic item, it looks like the cat can also assist in combat with Miles punching an enemy before the cat strikes out with its furry paws of justice.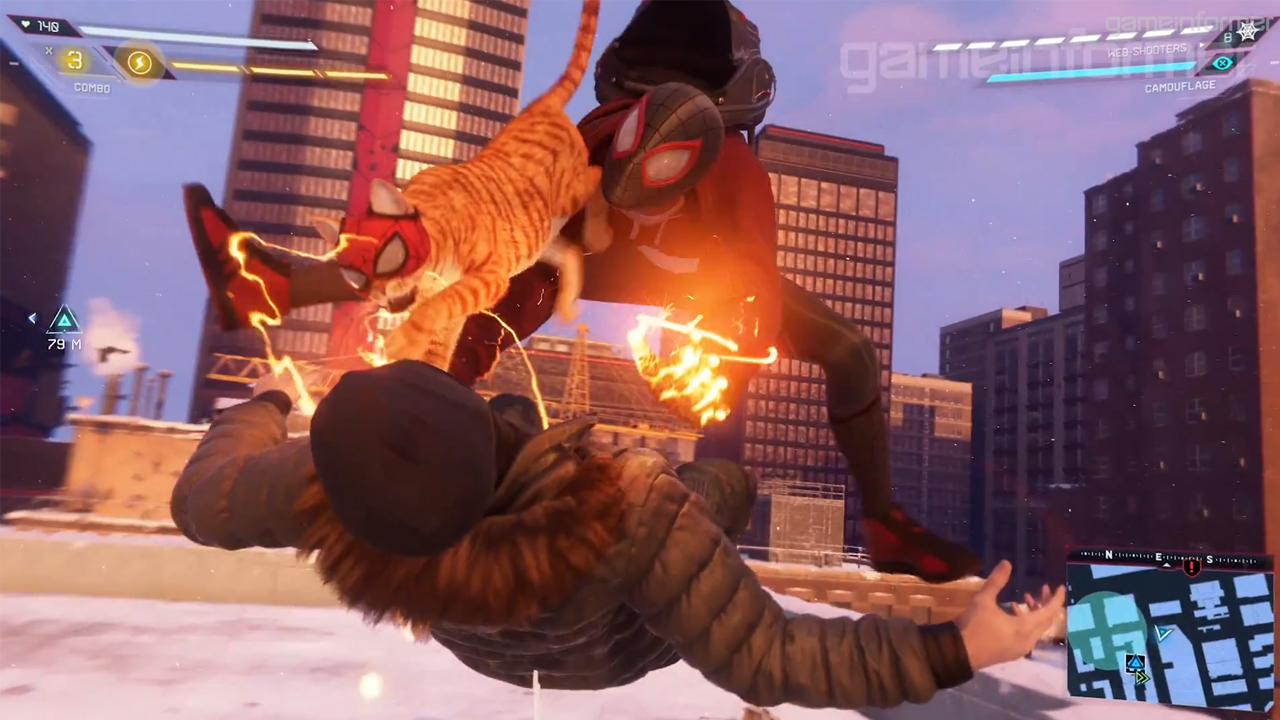 This seems to be a more off-beat inclusion, but nonetheless, one that could prove to be quite fun and useful.
Spider-Man: Miles Morales is due for release on November 12th, coinciding with the launch of the PS5. Getting the ultimate edition of the game also provides you with the remastered version of Spider-Man originally released for the PS4.