The original Fire Emblem title is coming to switch in all its 8bit pixelated glory this December. To celebrate the 30th anniversary of the Fire Emblem franchise, Nintendo has chosen to bring the game that started it all to the West.
Fire Emblem: Shadow Dragon & The Blade of Light follows OG smash sword boy Marth as he endeavors to save his kingdom and eventually the world from the clutches of the shadow dragon, Medeus. While Western fans were able to play the DS remake, this will be the first time the NES classic is released here in its original state.
Not only will the game feature a full English localisation, but there's quite a few new gameplay features as well. For those used to Three Houses gameplay, a time rewind mechanic will be available. There's also a fast forward feature allowing players to speed up NPC actions or the entire gameplay up to 2x Normal Speed. All this alongside the ability to quick save during levels means the game will be a much more forgiving experience than it was 30 years ago.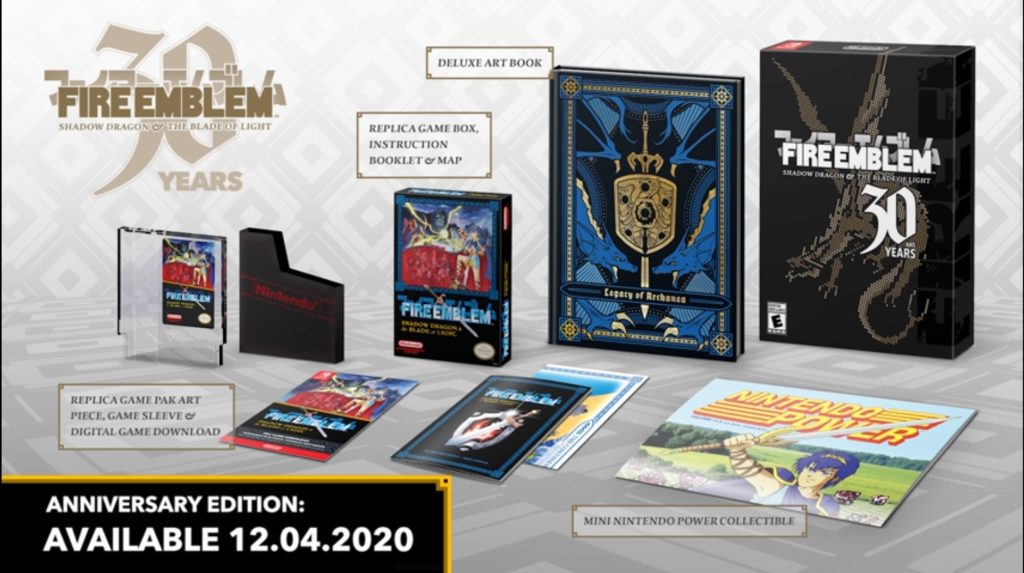 To celebrate, Nintendo will also be releasing a collectors edition complete with an art book, posters, faux NES cartridge, and download code. All of it wrapped up in a neat celebratory box. I have to say I'm absolutely living for this announcement. Not only has it come seemingly out of the blue, the whole thing feels like a genuine celebration of the Fire Emblem fandom, even if it's only available for 4 months.
The advert starts with two kids playing Melee and asking the all-important question of 2001: Who the heck is Marth? It's a conversation I and my cousins/friends had a lot during those early pre web-2.0 days.
Get ready for a dose of pixelated tactical goodness with Fire Emblem: Shadow Dragon & The Blade of Light on December 4th through to March 31st 2020