Oh, Harry Potter. The movies and books that were so lovable and uncomplicated… until we found out that author J. K. Rowling has some very problematic views that make her so unlovable. Ever since the announcement of WB Interactive's new Harry Potter game, Hogwarts Legacy, fans have been wondering where the company stands on Rowling's transphobic views.
WB Interactive president has finally made a comment regarding the company's interactions with Rowling's. The comment was made via a video sent out "during a company Q&A" and published on Twitter by Jason Schreier of Bloomberg.
Today during a company Q&A, Warner Bros. Games president David Haddad addressed employees' questions surrounding the recent announcement of Hogwarts Legacy and Harry Potter author JK Rowling's anti-trans comments. His comments, per video clip sent to me this afternoon: pic.twitter.com/cbYZ0JT9c0

— Jason Schreier (@jasonschreier) September 30, 2020
Schreier also added this in the comment section of the original tweet: "Later in the Q&A, Haddad answered a question about diversity/inclusion by adding that WB Games is working with LGBTQ rights orgs and that he spent an hour and a half talking to the director of trans media representation at GLAAD. No mention of Rowling or Harry Potter there." Which is a good start… but if Rowling is getting money from this project, does that cancel out all that good work?

The tweet doesn't answer a lot of questions, including, as mentioned above, how much will Rowling be receiving in royalties and licensing for the game. Though WB Interactive have said via an FAQ page for Hogwart's Legacy that although the game is based on the world she created, Rowling "is not directly involved in the creation of the game… This is not a new story from J.K. Rowling." Haddad also seems to really circle around where WB Interactive stands on Rowling's views. The comment that she "has a right to hold her opinions" doesn't address the hurt that she has directed towards the trans community, or the lasting effect her statements will have due to her vast influence.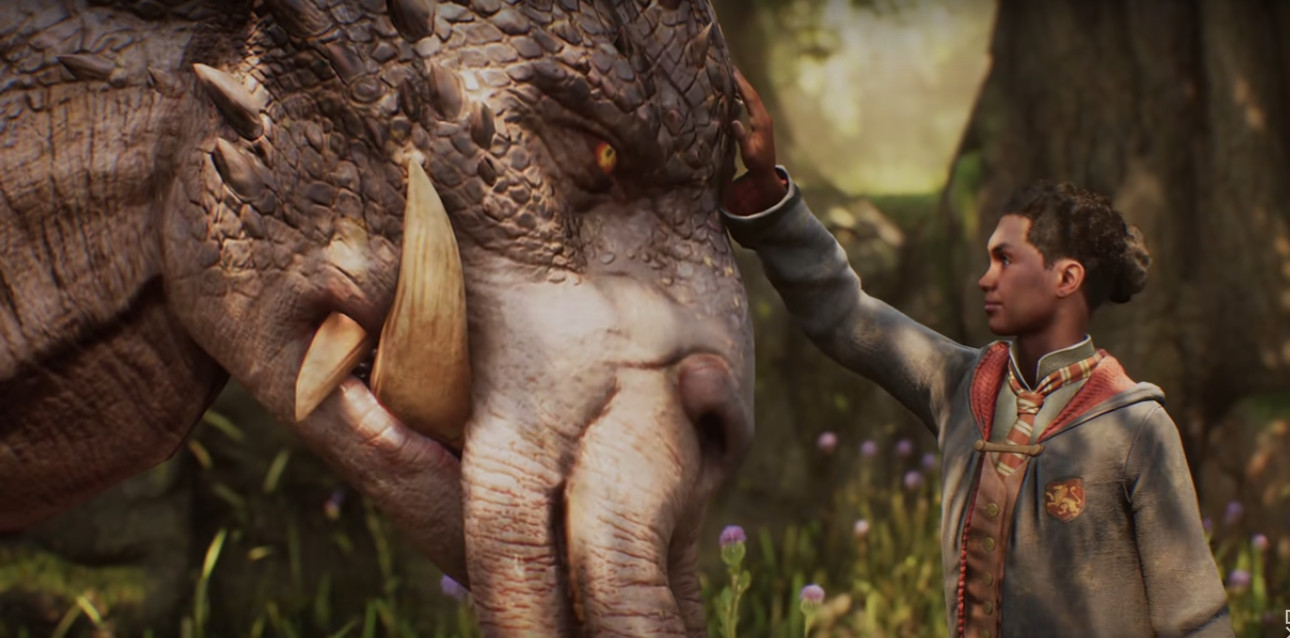 A number of gamers have already said they will be boycotting the game due to J. K. Rowling's transphobic statements and her unwillingness to budge on these extremely disrespectful and ignorant remarks. Felicia Grady, the managing editor of the Harry Potter fansite MuggleNet, told Bloomberg that fans are retreating from the franchise due to Rowling's views: "Based on what I've seen from fans, I do believe that Rowling's comments have had some effect on the level of excitement they have for the Harry Potter RPG or other upcoming content. We've seen comments from fans who no longer wish to support Rowling or the brand financially."
Here's hoping that WB Interactive will come forward with some more solid information as to how much Rowling will receive from this project and, delve more into whether or not they support her views… though I won't be holding my breath. Developers are generally reluctant to make any sort of political statement for fear of alienating potential players, and they may also be under a contract that prohibits any statements towards Rowling or her IP that could be deemed defamatory.
Hogwarts Legacy will be released sometime in 2021 and be available on Xbox One, Xbox Series X, PC, PS4 and PS5.