Seems like Vikings are more popular than Greek mercenaries as Assassin's Creed Valhalla has doubled AC Odyssey's player count and has also sold more copies on launch than any other AC title. It is also "the top-selling Ubisoft PC launch ever, driven by all-time record Ubisoft Store sales performance."
In a press release, Julien Laferrière, the game's producer had this to say:
"We are truly delighted by the enthusiastic response from players and want to thank the fans for their incredible support. Delivering this game amid a global pandemic was a true tour de force by our teams and it's fantastic to see players enjoying the game so much…. Launch is only the beginning and we have robust content plans for Assassin's Creed Valhalla that will keep players immersed in their epic Viking saga for a long time to come."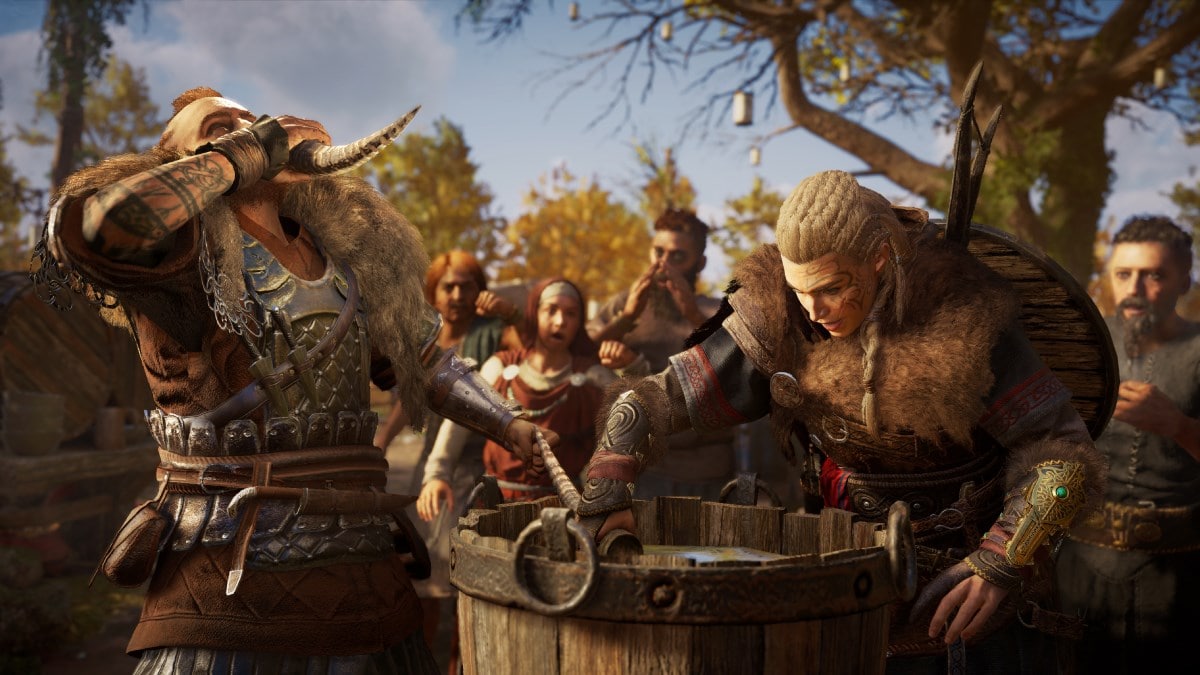 The press release also included some interesting player statistics. Players have traveled more than 4 million KMs, built over 55 million buildings in settlements, won over 3.5 million games of the dice game Orlog and 1.8 million players have won at least one drinking game. These stats, let me remind you, are just from the first week of the title being launched.
Valhalla, the latest installment in the Assassin's Creed franchise, was released on November 10. Since then it has been receiving very favorable reviews from critics and players. This installment focuses on a Viking raider called Eivor, who for the second time in the franchise's history, can be played as either male or female. The narrative focuses on Eivor and their clan looking for a new home and opportunities in England. Settlement building is an important new element to the game and players must raid monasteries to obtain the funds and materials to expand their empire.
Assassin's Creed Valhalla is out now for PC, Xbox Series X/S, Xbox One, PS5 and PS4.