With the release of Assassin's Creed Valhalla only a few weeks away, Ubisoft have released the deets on the game's post launch content. The post launch producer and the level design director discussed DLC and other post launch material via a "Post-Launch and Seasons Pass Trailer."
Firstly there will be two DLCs, the first to be released in Autumn 2021 and entitled "Wraith Of The Druids." This will see your Eivor travel to Ireland to unravel the mysteries of an ancient Druid Cult. Here you will be hunting down members of The Children of Danu Cult, which is a similar gameplay element that was found in Assassin's Creed Odyssey. You will also battle through ring forts and your actions will influence the trading systems in Dublin. The vibes in the DLC focuses more on Celtic themes and is therefore surrounded in "darker tones."
The second DLC will be released in July 2021. "The Siege of Paris" sees players in Francia (France), where Eivor will be involved in activities that will include raiding the forces of Charles the Fat. The Siege of Paris is one of the most famous Viking raids and saw the Vikings take over the city of Paris until Charles the Bald (who was the king at the time) paid them a 2,570 kilos in gold and silver to leave. In this version of the siege, you will create alliances and try to take over Paris from within.
Though we reported back in May that the story of Beowulf would be included in some way in Valhalla post launch content, it was confirmed today via new gameplay footage. "The Legend of Beowulf" will be an exclusive mission available at launch for those who have purchased the Seasons Pass, Gold Edition and Ultimate Edition, along with the two DLCs.
There will also be seasonal content that will be available to all players of the game for free. There will be four in total in 2021, the first being the "YULE festival" that will take place in Eivor's settlement. This will be launched in late 2020. The other seasonal content is said to include "New festivals, new events, new progression, skills, new gear, new adventures and gameplay." It was also announced that there will be a discovery version of Assassin's Creed Valhalla, and the devs said that more news on this will be shared with players soon.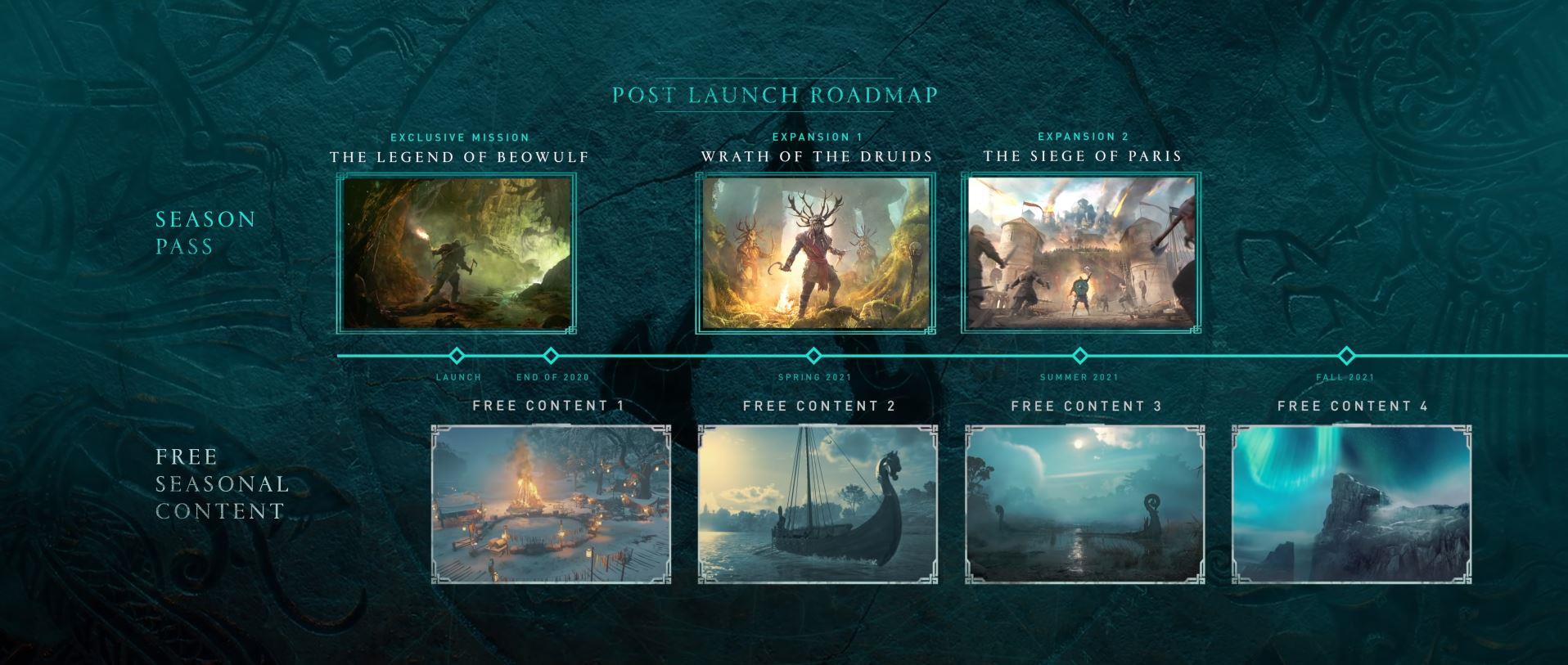 Assassin's Creed Valhalla will launch on PS4, Xbox One, Xbox Series X, Xbox series S Google Stadia and the Epic Games Store on the 10th of November. It will be available to play on PS5 when the console launches on the 12th of November.