Ubisoft has outlined plans for its upcoming open-world action game Immortals: Fenyx Rising beyond its initial launch. In three DLC episodes, players will experience new locations, play as new characters and explore different aspects of the mythological settings. In addition, Ubisoft has also promised plenty of free ongoing content to support the game after its release next month.
The first expansion for Immortals: Fenyx Rising is titled A New God. This episode will feature Fenyx, the main game's protagonist, journeying to Olympos, the home of the Gods, after the events of the main story. There, she will take on the epic challenges of Olympos, which will "change the fate of both Fenyx, and also that of the Greek pantheon".
The second DLC episode, Myths of the Eastern Realm, changes things up significantly. In this episode, you play as a new hero, Ku, in a land inspired by Chinese mythology. Ku will "meet new exotic creatures" and explore "a new world and story of the Immortals: Fenyx Rising universe".
The final announced episode, The Lost Gods, introduces both a new protagonist, as well as several gameplay changes. Although bringing the focus back to the Greek mythological setting, players control a new lead named Ash. Instead of the third-person open-world exploration gameplay of the other episodes, The Lost Gods is more of a top-down brawler reminiscent of isometric titles like Diablo. "The new progression system we have in this DLC will allow you to create your own playstyle and experiment with a lot of parameters", Associate Game Director Julien Galloudec has said.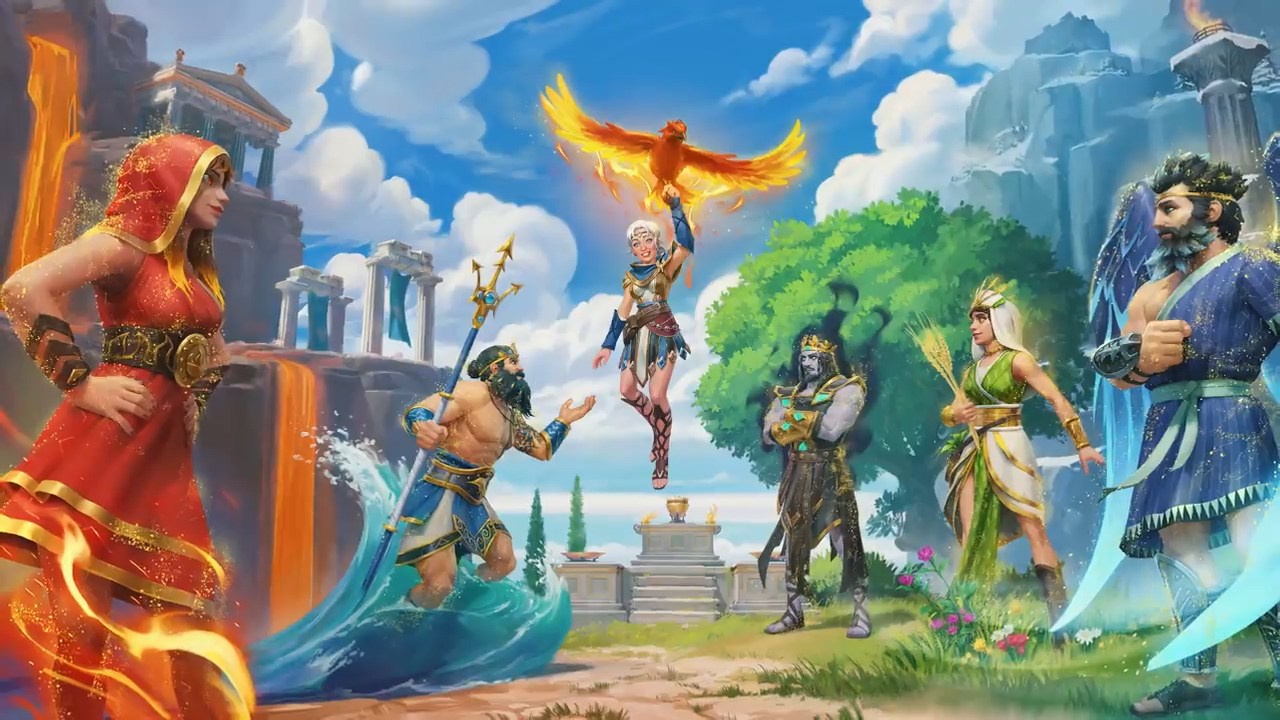 In addition to the three diverse DLC episodes, the season pass will also provide a bonus quest at launch, titled When The Road Gets Rocky. Ubisoft will also be supporting Immortals: Fenyx Rising with plenty of free post-launch content. This will include daily and weekly quests, Vault Challenges and additional cosmetics. Ubisoft has not yet confirmed when the three DLC episodes will be released. Immortals: Fenyx Rising launches on December 3 for PC, PS4, PS5, Xbox One, Xbox Series S/X and Nintendo Switch.