Cyberpunk 2077 has finally released, and many are praising its deep open world and compelling quests. However, many also had issues with bugs, gameplay performance, and most concerningly, visual effects capable of triggering epileptic seizures. In a recent patch aimed at addressing these issues, the visual effects in the braindance sections have been altered to make the game less of a danger to gamers with epilepsy. In addition, a warning screen has been patched into all version warning of the potential seizure risk.
According to CD Projekt Red's patch notes for version 1.04, the new patch has "modified the flashing effect on braindances to reduce the risk of inducing epileptic symptoms. The effect has been smoothed out and the flashes reduced in frequency and magnitude." In addition, the seizure warning screen has been added to the PlayStation 4 version, which had also previously been added to PC prior.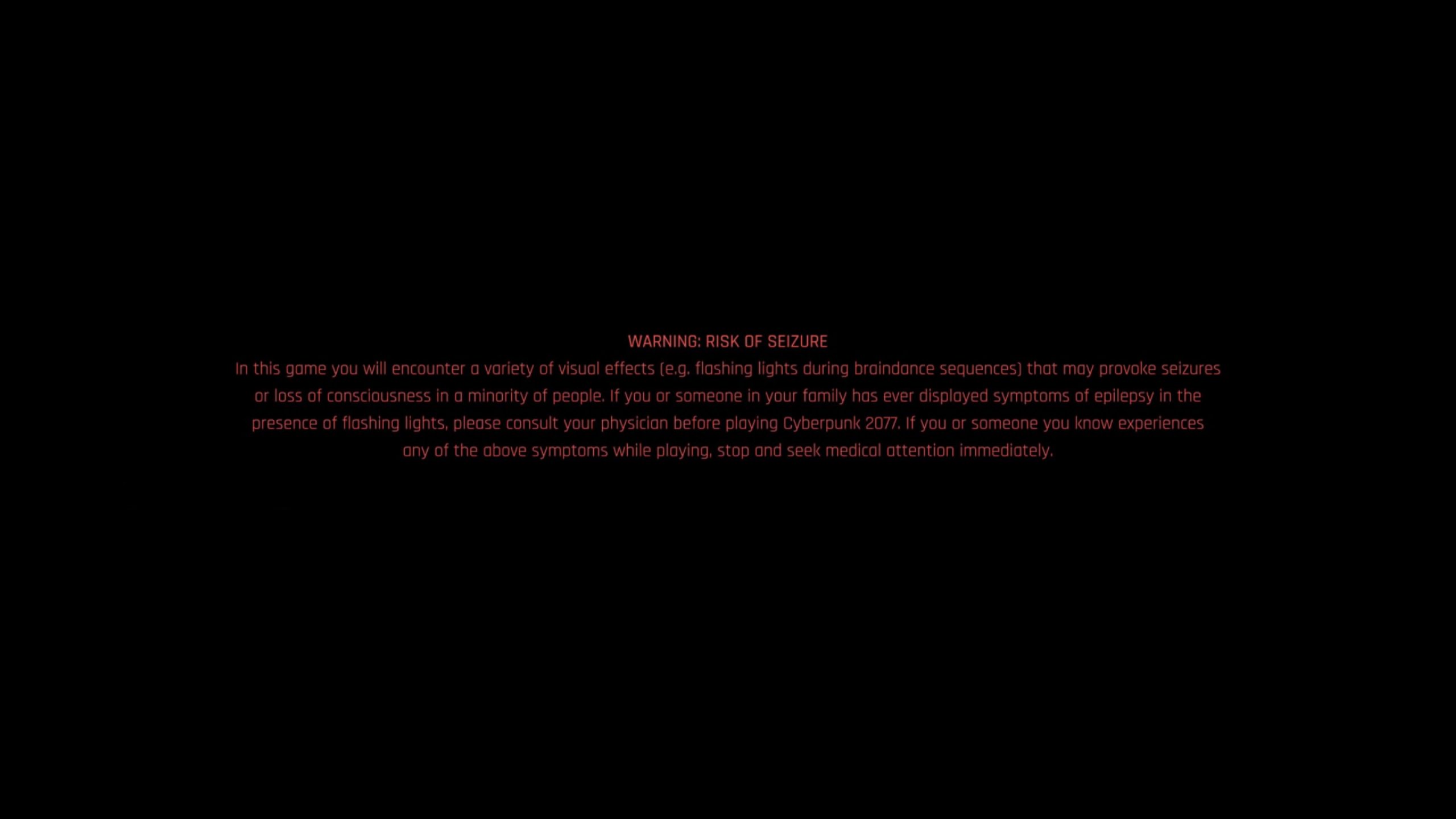 Aside from hopefully preventing more seizures from being triggered, the patch addresses some other issues players have found. All copyrighted music will be disabled if you utilise the Disable Copyrighted Music feature, which will be useful for streamers. Multiple bugs associated with quest progression have been fixed. Finally, there has been general improvements to stability and animations to ensure a smoother experience for players.
Cyberpunk 2077 has not released in the best state, likely a result of its tumultuous development and trying to run on ageing hardware. Fortunately, the developers have been quick to address some of the problems, particularly the ones putting players lives in danger. This represents a crucial early step for CD Projekt Red in smoothing out the game's edges. Hopefully, gamers can now play Cyberpunk 2077 in the knowledge that their health will not be endangered by the visual effects.