The long-delayed PS5 and Xbox Series X ports of Marvel's Avengers have received a definitive release date, alongside a new trailer. These ports will be free for anyone who owns the game on PS4 or Xbox One. The Clint Barton Hawkeye DLC, titled Future Imperfect, will release alongside the release.
The Marvel's Avengers ports for the new generation of consoles was initially delayed so that Crystal Dynamics could focus on polishing the gameplay experience. The developers have announced on Twitter that the PS5 and Xbox Series X versions will have "upgraded visuals and framerate, significantly faster load times, improved destruction, and Heroic detail." The new-gen ports will also be cross-play compatible with the PS4 and Xbox One versions of the game.
Alongside the much anticipated update, the Operation Hawkeye: Future Imperfect DLC will also be releasing next month. The new Marvel's Avengers expansion takes influence from several comic storylines, including Old Man Hawkeye, Hawkeye: My Life as a Weapon and The Incredible Hulk: Future Imperfect. This expansion introduces the Wasteland biome, and features Clint and his allies travelling to the future encountering Maestro, a villainous future Hulk who has absorbed the radiation from the nuclear war that has destroyed the Earth. Clint also has a dog with an eyepatch named Lucky, which is always good to see.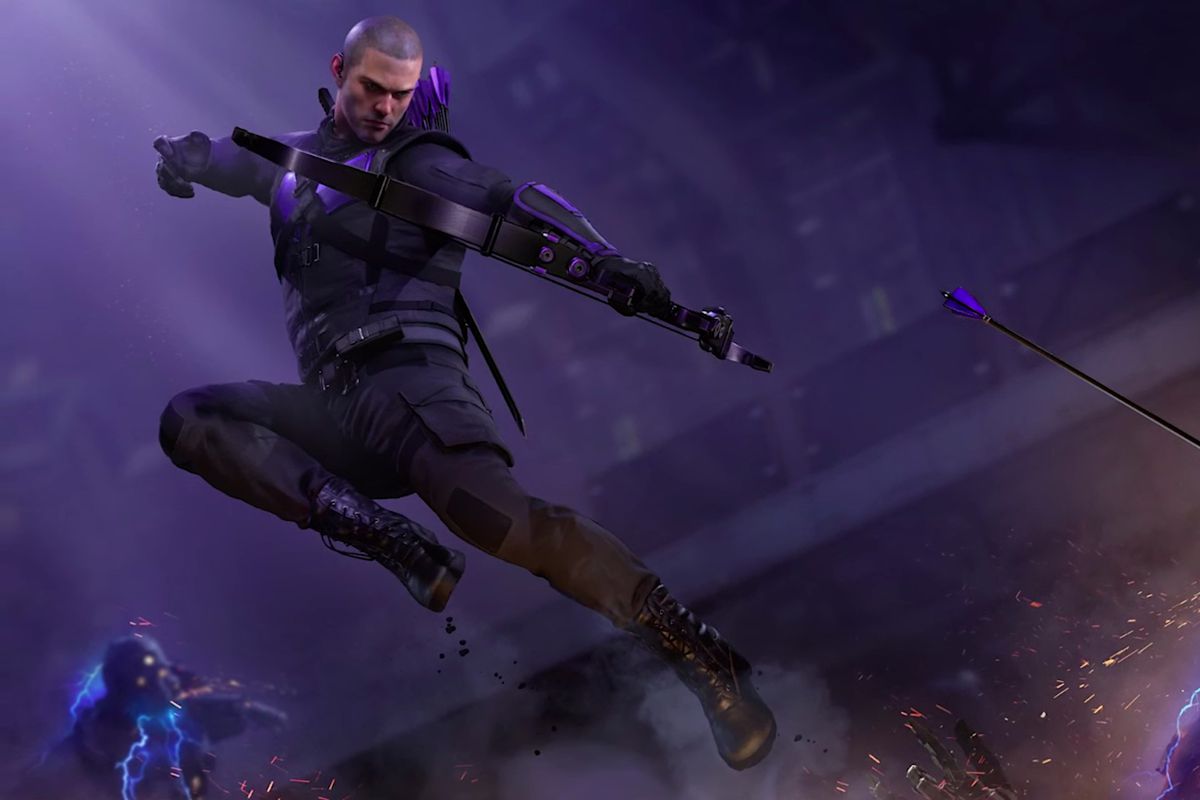 As Kate Bishop's mentor, Clint plays similarly to the more recently-introduced Hawkeye in the Taking AIM expansion. However, his gameplay also takes inspiration from his tenure as the wandering swordsman Ronin, giving him a mixture of long-ranged bow attacks, and close ranged options with his katana. His Ultimate Heroic, Hunter's Arrow, fires an AI-guided projectile that pierces through foes. Upgrades to this ability can add additional arrows, explosive charges and more.
One of the main criticisms of Marvel's Avengers was its shaky technical state at launch and lack of compelling content. Hopefully the performance enhancements with the PS5 and Xbox Series X versions, alongside the new expansion, will alleviate those issues. The new-gen ports, as well as Operation Hawkeye: Future Imperfect, will release on March 18th, 2021.