After Moving Out was awarded Game of the Year at the Australian Game Developer awards last year, SMG Studio is set to release not one but two new expansions. All players will be treated to the free update, while the paid DLC, Movers in Paradise, will cost $7.49 AUD from online stores.
As the name suggests, the paid DLC takes our movers away to paradise, a place we all deserve after the year that 2020 was. It's set to feature fourteen new story levels, four new movers and ten new arcade levels to get stuck into.
The new movers coming in Movers in Paradise are as follows;
Coco:
Movers in Paradise will see 4 new movers join the Smooth Moves team!​

First up, Coco! 🌴 pic.twitter.com/HPFxrOmqdu

— Moving Out (@MovingOutGame) February 10, 2021
Clawdius:
Put your claws together for brand new employee, Clawdius! 🦀 pic.twitter.com/2b1okEBGMN

— Moving Out (@MovingOutGame) February 12, 2021
Gilly:
It wouldn't be an 'island paradise' without Gilly! 🐟 pic.twitter.com/PY4HqfYTSi

— Moving Out (@MovingOutGame) February 15, 2021
Tooki:
And last, but most certainly not least, please welcome Tooki to the Smooth Moves team! pic.twitter.com/N82xtcIqqm

— Moving Out (@MovingOutGame) February 17, 2021
Personally, I can't decide whether I'd rather play as Clawdius or Tooki, they are both adorable!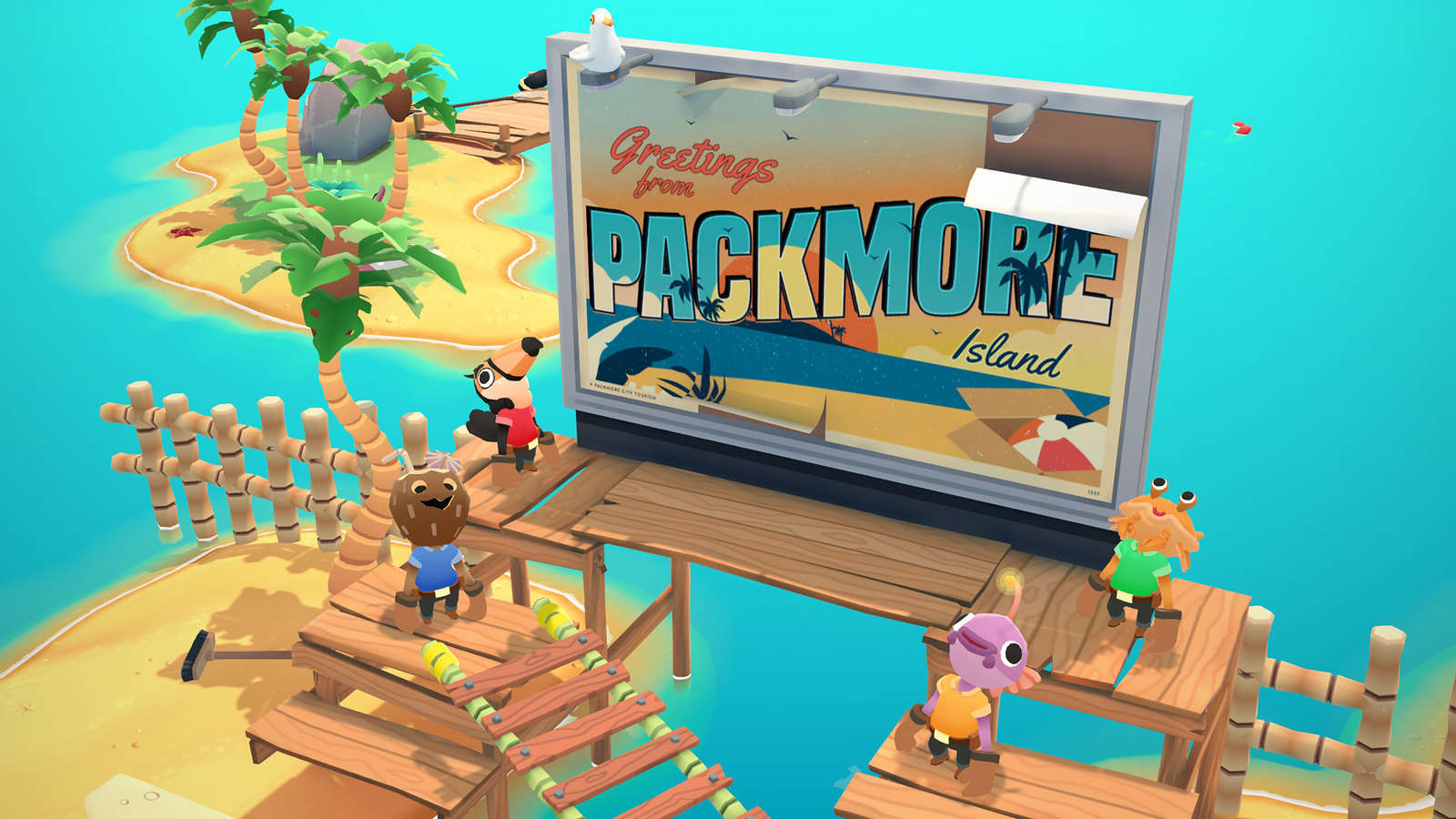 Meanwhile, the free update for the game isn't packing light ether! It will feature a new "Move In" game mode for 12 levels where players are tasked with, you guessed it – moving all the furniture back inside! Being the helpful person I am, this sounds awesome. There's also a new assist mode option coming and fresh character customization options arriving.
Movers… we're switching things up! 👀​

Get ready to Move IN!​

This FREE update will include:​

Move In mode for 12 levels 📦​
A new assist mode option 🛠️​
Two new dances 🕺​
New t-shirt customisation options 👕​

Coming soon to all platforms! pic.twitter.com/7PNlqNLAFX

— Moving Out (@MovingOutGame) January 15, 2021
I love that the new game mode is part of the free content as it would be a shame to only have it locked behind paid DLC. SMG Studio certainly is committed to not only providing players with the most fun moving co-op around, but also ensuring that all players have access to the new game mode.
It's fantastic seeing these both arrive at the same time for the game, because it means nobody will miss out on trying something new in Moving Out on the 25th of February – so please remember to lift with your knees!
Moving Out is currently available on Nintendo Switch, Xbox One, PS4 and PC.