During a Pokémon Presents stream last night, fans of Gen 4 got what they've always wanted – a remake of Pokémon Diamond and Pearl. But they were also treated to something unexpected: a brand new game set in the Sinnoh Region. It's called Pokémon Legends Arceus, and it's a prequel set long before Sinnoh became a developed land with cities and roads. It seems to be an open-world adventure that focuses on exploration and of course catching Pokémon. It was described during the announcement as an 'action RPG adventure'. Check out the trailer below:
Set to a lovely cello soundtrack, the trailer shows two protagonists – who bear a striking resemblance to the play characters in Pokémon Diamond and Pearl – exploring a pre-industrial Sinnoh Region. The graphical style is similar to Pokémon Sword and Sheild, with all humans looking fully proportioned and with plenty of background detail to look at. Once more, Pokémon are visible in the overworld, but one thing seems different from the latest mainline Pokémon game: one of the protagonists is seen capturing a Pokémon straight out of the overworld. We also see a wild battle against a more powerful Pokémon though, so we'll need to stay tuned for more information about how Pokémon Legends Arceus will handle Pokémon battles.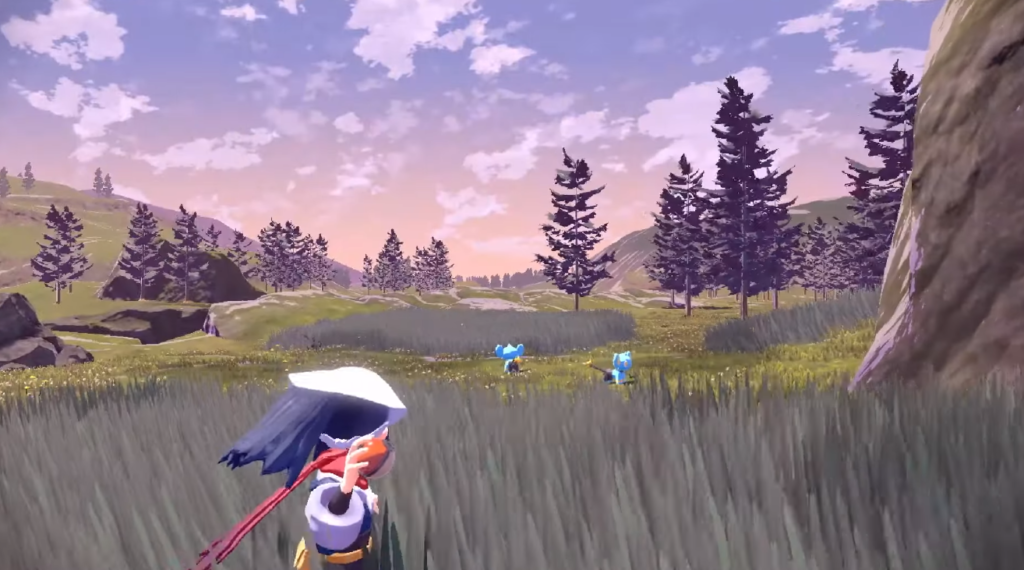 It's implied that the choice between starter Pokémon will be between Rowlette, Cyndaquil, and Oshawott, which is a strange selection as none of them are from the same region, or from Sinnoh. The only thing we know about the plot so far is that the main goal will be to complete Sinnoh's very first Pokédex, and that the legendary Pokémon Arceus is somehow tied into the story.
Pokémon Legends Arceus will release worldwide sometime in 2022 for Nintendo Switch. To watch the whole Pokémon Presents streams, click here.