Developer 3T games have announced that Roadside Assistance Simulator should be released sometime in 2023. There are simulators for everything these days from farming to truck-driving and just your everyday jobs such as building PCs. It is a little interesting announcing a title like this so far away from release, but maybe they just want to get the hype train rolling!
Roadside Assistance Simulator will test your skills as a roadside assistance specialist and will consist of various tasks related to road incidents and accidents.
3T Games CEO Rafal Jelonek has this to say:
"In Roadside Assistance Simulator we will offer the players a number of varied features, related not only to the transport of destroyed vehicles on a tow truck and different roadside repairs. They will need to take care of, among other things, upgrading the repair shop, as well as developing their reputation and position on the market. The repairs will be based on solutions similar to those known from the best-selling Car Mechanic Simulator series, but the gameplay itself will have its own unique features and should appeal not only to car repair fans"
Clearly given the extended development time they must be working on something fairly comprehensive. Examples of some of the tasks to be accomplished include extinguishing burning wrecks, pulling crashed cars out of ditches and cutting off parts of cars destroyed in accidents. There MAY be a competition aspect where you need to travel to the scene quickly to gain market share, but I don't think this is the type of game that is going to feature online multiplayer. Imagine the chaos on the roads if that were to have been the case.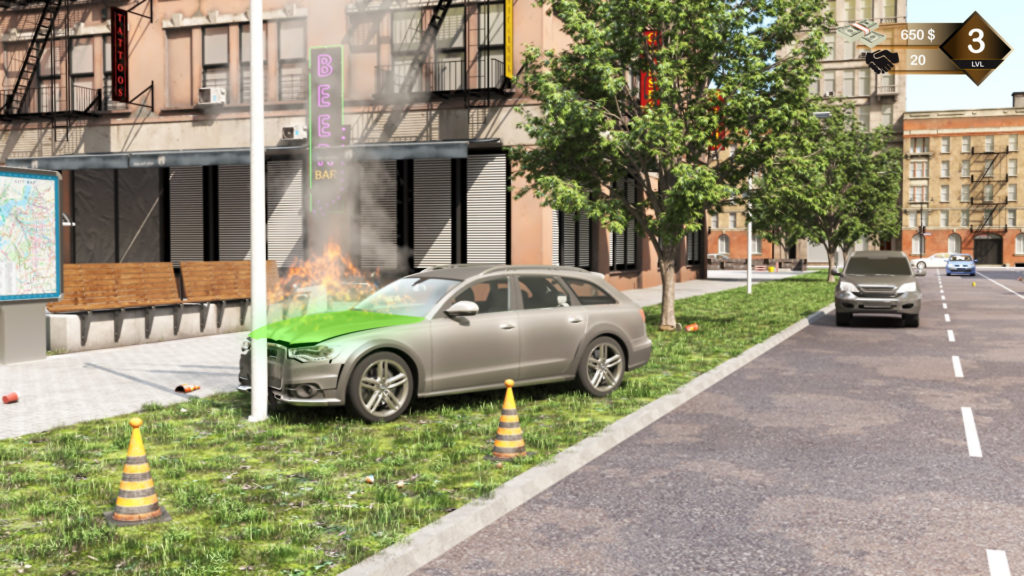 Whilst I do like the odd simulator game, this one seems a LITTLE dry to me but there must be a decent market for it because 3T games are putting plenty of effort into making Roadside Assistance Simulator the comprehensive simulator experience. It is due to be released across PC, Switch, PlayStation 4, PlayStation 5, Xbox One and Xbox Series X|S in 2023. So if its the sort of thing that gets your engine revving, keep an eye out for it.