Stardew Valley update 1.5 has dropped on consoles!
After update 1.5 released on PC late last year, it's now finally arrived on consoles too. Switch, Xbox and PlayStation players are now able to begin their own Stardew Valley adventures on the new sandy farm. Developer ConcernedApe tweeted that the update was live after being submitted for certification on January 23rd. This means it's just the mobile Stardew Valley release that's awaiting the new content.
The Stardew Valley 1.5 Update for Switch, Xbox, and PlayStation are out, and should be available on all platforms within the next couple of hours.

— ConcernedApe (@ConcernedApe) February 11, 2021
Update 1.5 comes with a new farm featuring a majority sand layout.  Seasoned players of Stardew Valley will certainly miss being able to use the sprinklers to get the watering done. The sand clogs the sprinklers so one will need to be clever with crop watering. However the beach farm provides plenty of other benefits such as easy fishing and heaps of open land!
The New Beach Farm Map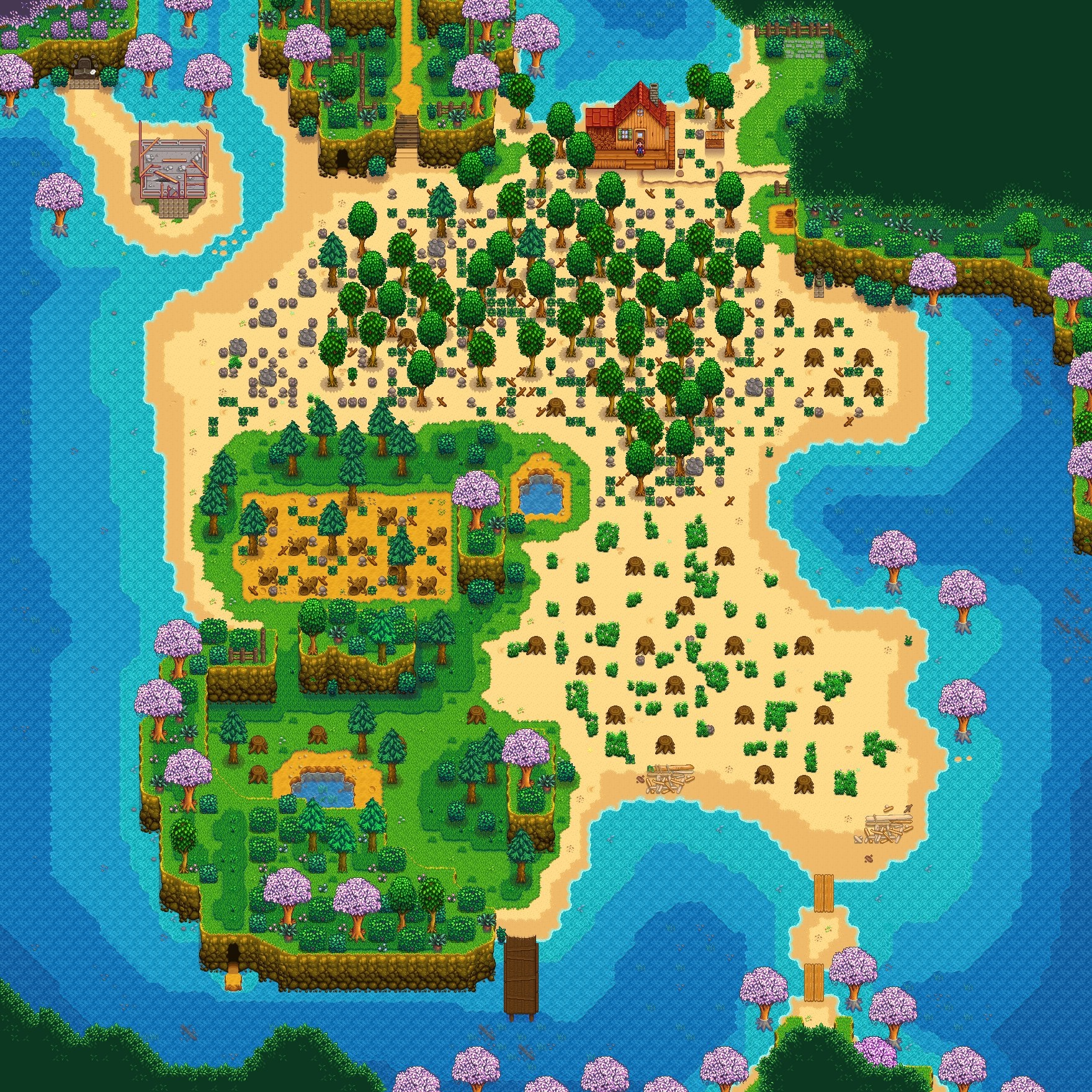 Not only does this Stardew Valley update add the Beach Farm but it also adds Ginger Island. A whole new location accompanied by NPC's, puzzles, and questline. There are also even more hairstyles in the character creator and now an added Advanced Game Options menu. This allows the player to customize how the game plays by altering profit margins, remixed rewards, and guaranteeing the Community Center is year one completable.
If you're a seasoned player thinking of starting a new farm when 1.5 comes out, I'd like to highlight a couple of new features. There will be a new farm type, "Beach Farm", and a new "Advanced Game Options" menu, from which you can adjust some aspects of the game: pic.twitter.com/iMnw2uGLEO

— ConcernedApe (@ConcernedApe) December 20, 2020
For a full list of changes see the patch notes but beware of spoilers!
It's awesome seeing this game continue to provide fresh content for both old and new players, especially considering development on Stardew Valley started way back in early 2012. Eric Barone, aka ConcernedApe, did almost all of the development himself until the beginning of 2019 when he brought in some additional help to manage further updates. As a new player, I'm thankful for this update because the prospect of starting a farm on the beach with Shane sounds amazing!