The release date for Arc System Works' upcoming anime fighter Guilty Gear Strive has been pushed back several months. The stated reason is for the developers to focus on server stability and polish the controversial online lobby system.
The developer announced the short delay on Twitter. "Since we have received valuable feedback after the recent open beta test, we would like to make the most of this opportunity to provide the best game possible," they state. "We need extra time to polish some aspects of the game, such as online lobbies, and the server's stability."
「Important announcement regarding #GuiltyGearStrive」 pic.twitter.com/siP46ketuE

— ArcSystemWorks ➡️ #GuiltyGearStrive 06.11.21 (@ArcSystemWorksU) March 4, 2021
Guilty Gear Strive is the latest entry in Arc System Works' long-running 2D fighting game franchise. The game was originally planned to come out on April 9th. This is its second delay, with the original launch to be last year. The explanation for the move to 2021 was to accommodate with the development pressures of the pandemic.
Players have been able to test out Guilty Gear Strive via an open beta, with some polarising reactions. The actual fighting gameplay is deep and visually stunning as ever; this is the same developer as Dragon Ball Fighter Z and BlazBlue, after all. However the online lobby interface has been much more controversial. Players navigate the lobbies via a retro-style 2D interface that was considered cumbersome to utilise, and a jarring shift in visual style. While the developers have not outright stated that they will redesign the online lobby, they have mentioned polishing it as a priority. Hopefully, the final release will have a menu system that players will find more appealing.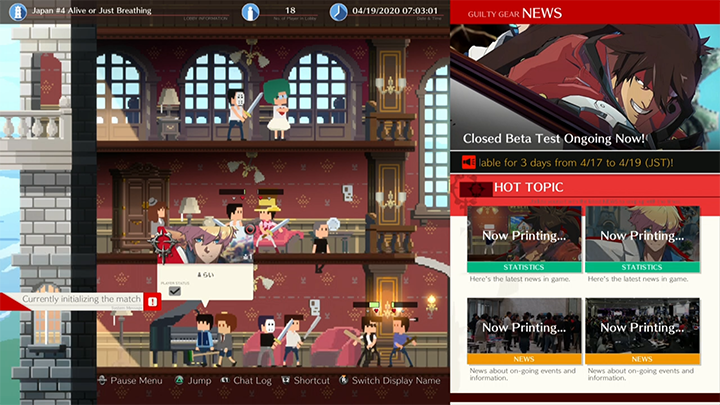 Guilty Gear Strive is now set to release on PS4, PS5 and PC on June 11th 2021. Hopefully the final release will live up to fan expectations, and respond to criticisms of the open beta that some have expressed.