The ID@Xbox showcase stream that ran on Twitch overnight has revealed a ton of games and are soon to be coming to Xbox – and some existing games that are now available on Xbox Game Pass! The full stream can still be watched over on the ID@Xbox Twitch channel, where the stream mainly focused on upcoming indie titles. There were over 60 games shown, an insane number, so we'd recommend checking out the full stream for all ID@Xbox's juicy details. We're focusing on the 22 games that are either available now or will be launching on day one with Xbox Game Pass, with the full list below: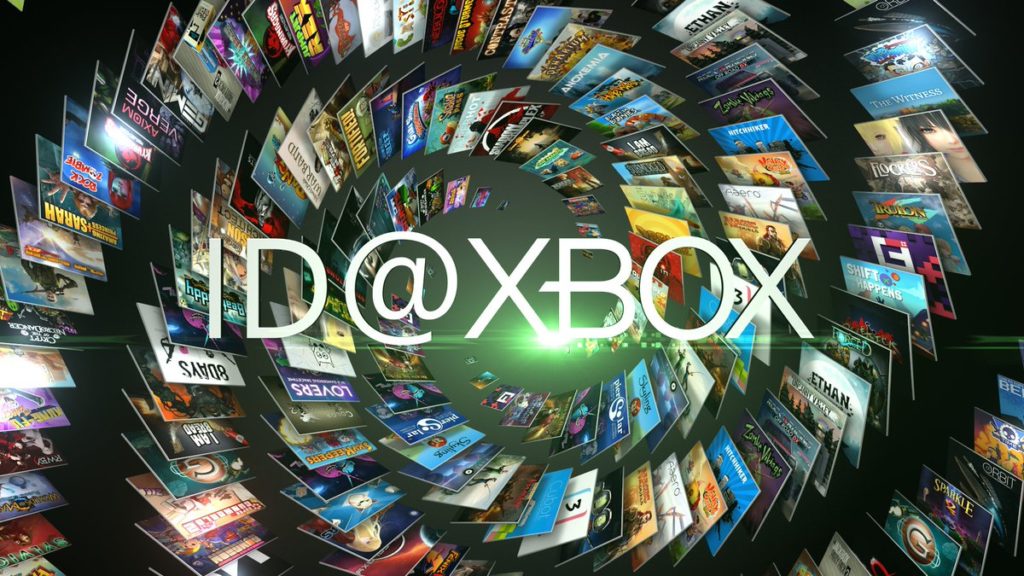 Art of the Rally: Race in the golden era of rally. Drive iconic cars from the 60s to Group B on challenging stages through stylized environments inspired by real worldwide locations. Will you master the art of rally?
Astria Ascending: Explore a vast world on the brink of chaos in a mature, emotional JRPG. Experience an epic story with rewarding, turn-based combat and expansive customization rendered in glorious 4K hand-drawn visuals.
Backbone: A noir roleplaying detective adventure. You are raccoon private eye Howard Lotor, a second-class citizen of dystopian Vancouver, BC inhabited by animals. Interrogate a diverse cast of characters, collect evidence, and choose which leads to follow.
Boyfriend Dungeon: Romance your swords! Capture the hearts of weapons to level them up in this "shack-and-slash" dungeon crawling adventure.
Craftopia: Craftopia is the brand new multiplayer survival action game made in Japan. We combined many features we find enjoyable, such as hunting, farming, hack-and-slash, building, automation to develop this game.
Dead Static Drive: You're on the road. The world begins to fall apart in front of you. Your friendships will make every bit of difference as order collapses and the people you meet fight for their own survival.
Edge of Eternity: Wage epic turn-based battles as you follow Daryon and Selene on their quest to find a cure to the all-consuming Corrosion in this grand tale of hope and sacrifice.
Hello Neighbor 2: A stealth horror game about digging up your creepy neighbour's secrets. The twist – The Neighbor is controlled by an AI that learns from the players! As time progresses, his behaviour will change and surprise you! Will you dare to outsmart the Neighbor to find out what he hides?
Library of Ruina: "May you find your book in this place." Combat between the guests and the librarians breaks out as if it were on a stage. Defeated guests turn into books, and the Library grows onward. And eventually, get your hands on… The one singular, perfect book.
Little Witch in the Woods: A fantasy role-playing game that lets you live the life of a witch named Ellie.
Moonglow Bay: You play as a rookie angler, working together with friends, family, and neighbours to hone your fishing skills, nourish relationships, and restore a remote town's fractured community.
Narita Boy: Play a radical action-adventure as a legendary pixel hero trapped as a mere echo within the Digital Kingdom. Discover the mysteries behind the Techno-sword, lock swords with the corrupt and tainted Stallions. Save the world!
Nobody Saves the World: (From Guacamelee! developer DrinkBox Studios!) Transform into a ranger, a knight, and a HORSE in this new twist on Action RPGs from the creators of Guacamelee! Discover over a dozen forms, mix-and-match their abilities, complete quests and… SAVE THE WORLD??
Omno: A single-player journey of discovery through an ancient world of wonders. Full of puzzles, secrets and obstacles to overcome, where the power of a lost civilisation will carry you through forests, deserts and tundras – even to the clouds.
Recompile: Take control of a semi-sapient program and escape deletion in this atmospheric, Metroidvania-inspired hacking adventure. Set in the sprawling 3D world of the Mainframe, Recompile features intense combat, tight platforming, environmental hacking and a unique branching narrative.
Sable: Join Sable on her gliding, a rite of passage that will take her across vast deserts, through landscapes littered with fallen spaceships. Explore the desert at your own pace on your hoverbike, scale monumental ruins and encounter other nomads in the wilds whilst unearthing mysteries long forgotten.
She Dreams Elsewhere: A surreal adventure RPG where you must traverse an ethereal dreamscape, confront your inner nightmares, and escape from a never-ending coma.
S.T.A.L.K.E.R. 2: A unique blend of FPS, immersive sim and horror with a really thick atmosphere. One of the biggest open-worlds to date is yours to explore — along with an epic branching story with multiple endings.
The Ascent: A solo and co-op Action-shooter RPG set in a cyberpunk world. The mega-corporation that owns you and everyone, The Ascent Group, has just collapsed. Can you survive without it?
Undungeon: A gorgeous Action/RPG driven by intense real-time combat and an immensely rich science fiction story. Travel between dimensions and change the world around you in an attempt to reconstruct the shattered Multiverse.
Way to the Woods: Two deer in a strange, abandoned world without humans must find their way home. Find food, shelter, safety, and answers on your way to the woods.
The Wild at Heart: A mysterious hidden realm. Two precocious kids fleeing hardship. Magical creatures and an oddball order of guardians who have lost their way. A stygian evil imprisoned. Welcome to the Deep Woods.
So many games to play on Game Pass! ID@Xbox really didn't hold back this time. As previously stated, the ID@Xbox full stream contained many more game trailers and discussions with developers, making it a whopping 3-hour stream. If you are going to watch it all, maybe grab a drink first.