Lawn Mowing Simulator will launch Summer 2021 (that's Autumn for us Aussies) on Xbox Series S/X and PC according to developer Skyhook Games. Not only that, but for those that just cannot wait you can register for time-limited early play via the Xbox Insider program. Pre-registration starts now and lucky lawn mowing enthusiasts will be able to start their engines on April 2 and have a go for a fortnight.
Set in the English countryside, players will be able to manage their lawn mowing business whilst carefully manicuring beautiful English gardens. It is set to feature vast castle grounds, quaint cottage greens, large equestrian fields and more. The base game features 13 licensed real-life mowers from trusted brands such as Toro, SCAG and STIGA.
Simon Bryon from publisher Curve Digital said "It feels great to be able to reveal Lawn Mowing Simulator alongside Skyhook Games. The team have done an amazing job recreating the experience of lawn mowing across the gorgeous British countryside". David Harper from Skyhook said "We can't wait for players to experience the satisfaction of manicuring a lawn to perfection within Lawn Mower Simulator's idyllic setting."
I personally cannot recall manicuring a lawn to perfection, but it does sound like a satisfying concept indeed. With multiple game types available, such as Free Mode, Challenge Mode and Career Mode, it looks like there will be plenty to do. Assuming those of us with little practical lawn mowing experience can get the hang of tripe rollers, mulching kits, grass collectors, recyclers and flail decks.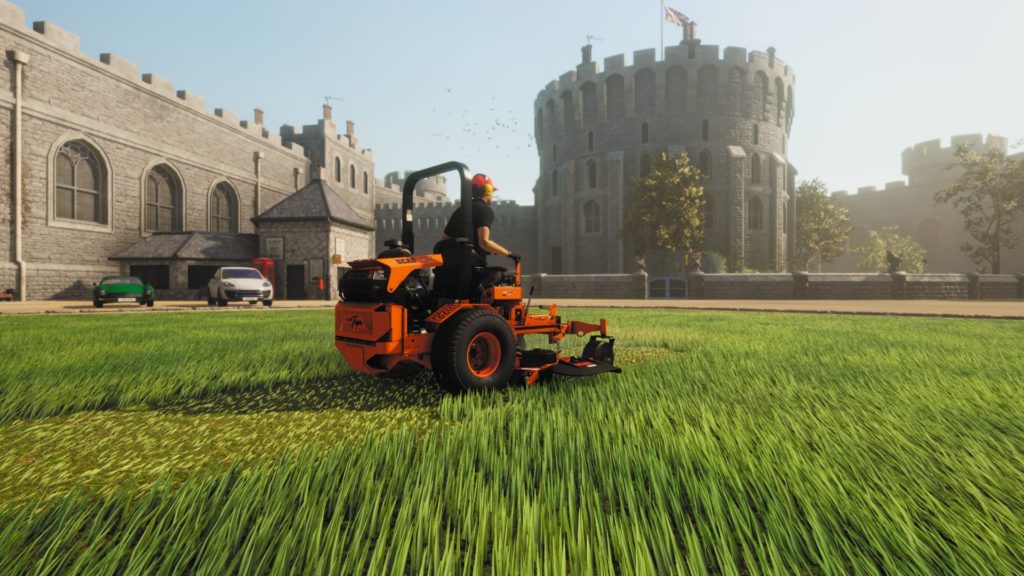 So, once we are done with Illegal Transporter Simulator or any of the other real-life sims popping up all over the place, perhaps it will be time to take a break, head out to the English countryside and give Lawn Mowing Simulator a try. Head over to Curve Digital for further info.