Overwatch released back in 2016 and continues to be a juggernaut in the gaming world, having a healthy Esports following, along with a thriving player community. A new update has now enabled three different modes for the next-gen Xbox version of this title, allowing players the ability to focus on maintaining graphic fidelity or targeting a higher FPS count, providing you have a suitable TV/monitor that can handle a higher refresh rate.
The first mode is "resolution" mode which prefers higher-resolution output at the cost of some image-quality, outputting at 4K/60Hz on Xbox Series X and 1440p/60Hz on Xbox Series S. The second option is "balanced" which prefers image-quality at the cost of resolution, outputting at 1440p/60Hz on Xbox Series X and 1080p/60Hz on Xbox Series S. The third and final option is "framerate" which sacrifices image quality and resolution to target 120FPS, providing a resolution of 1440p/120Hz on the Xbox Series X and 1080p/120Hz on Xbox Series S.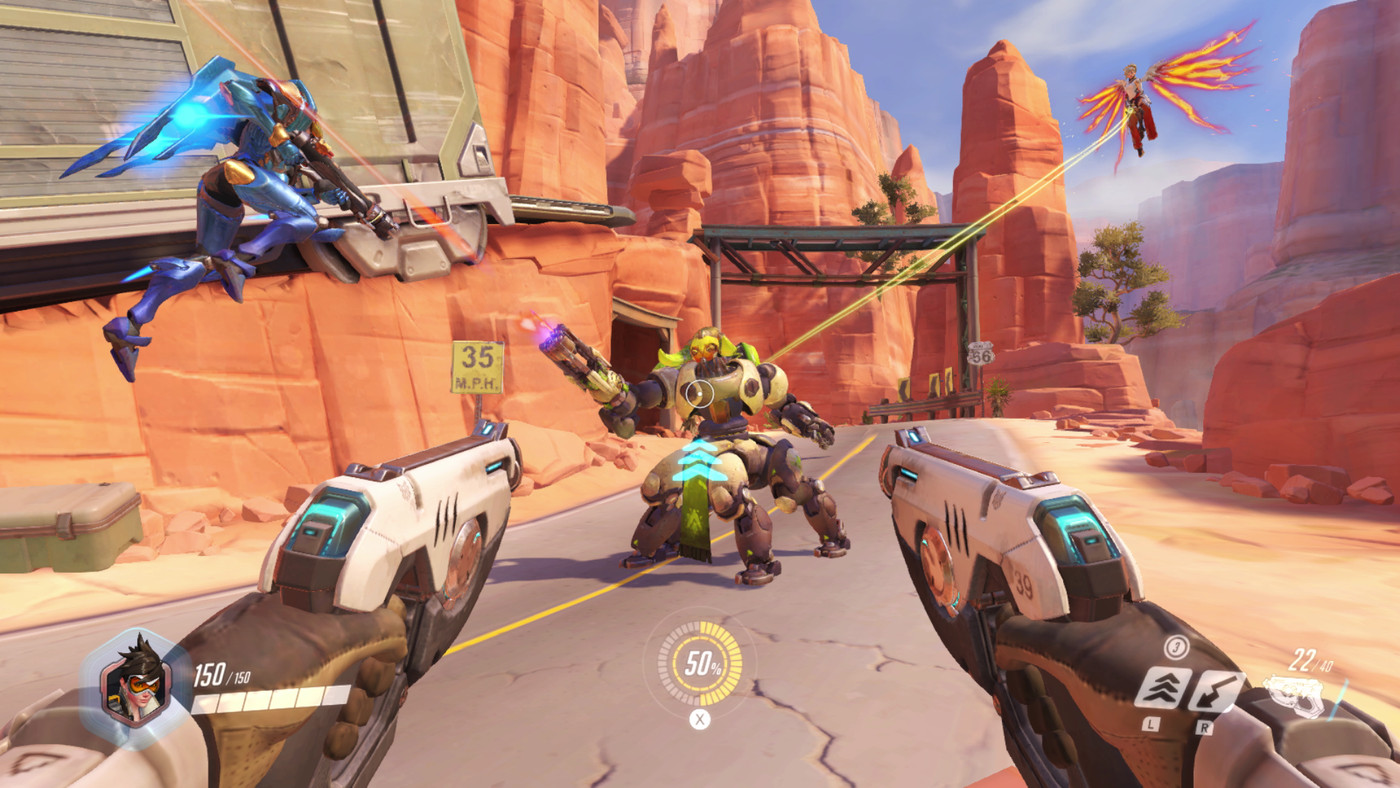 None of this is exceptionally mind-blowing as Overwatch is an older title, but being a competitive shooter it certainly provides an edge to the experience when you can play it at higher framerates on a console, or at least choose the way you want to experience the title as not everyone needs or care for higher framerates.
This next-gen upgrade for Xbox came as part of a much wider Overwatch patch that makes a series of bug fixes and general updates across all platforms. Whilst the update has provided Xbox users with new output options, there is no word on the PS5 receiving any of the above options as of yet.
There is still plenty more for fans of the series to look forward to, with Overwatch 2 currently being in development, although no release date is known as of yet. The sequel is set to introduce a campaign mode with a higher emphasis on the story, along with a host of new inclusions to the universe.