Scarlet Nexus has been one to keep an eye on since it was originally announced, and now we won't have that much longer to wait to check it out for ourselves; Scarlet Nexus will be launching across almost all platforms on June 25, 2021.
Below you can check out the latest trailer that was released alongside the release date reveal, showing off a bit more about Kasane and her party members, as well as the teaser of the upcoming animation series.
The Scarlet Nexus anime series was also revealed, and is set to release worldwide later this year. It will feature both main characters Yuito and Kasane. The series is being produced by Sunrise Inc. and will be broadcast in the US on Funimation; no word on which platforms it'll be available in Australia just yet.
"Link your minds, unlock the future. In 2020 of the solar calendar, grotesque organisms called Others have begun eating people," The official description of the anime reads. "To take down this new enemy, the Other Suppression Force is formed. Saved by this elite team as a child, psychokinetic Yuito enlists, bravely withstanding the training. On the other hand, prodigy Kasane was scouted for her abilities. But Kasane's dreams tell her strange things, dragging the two into an unavoidable fate."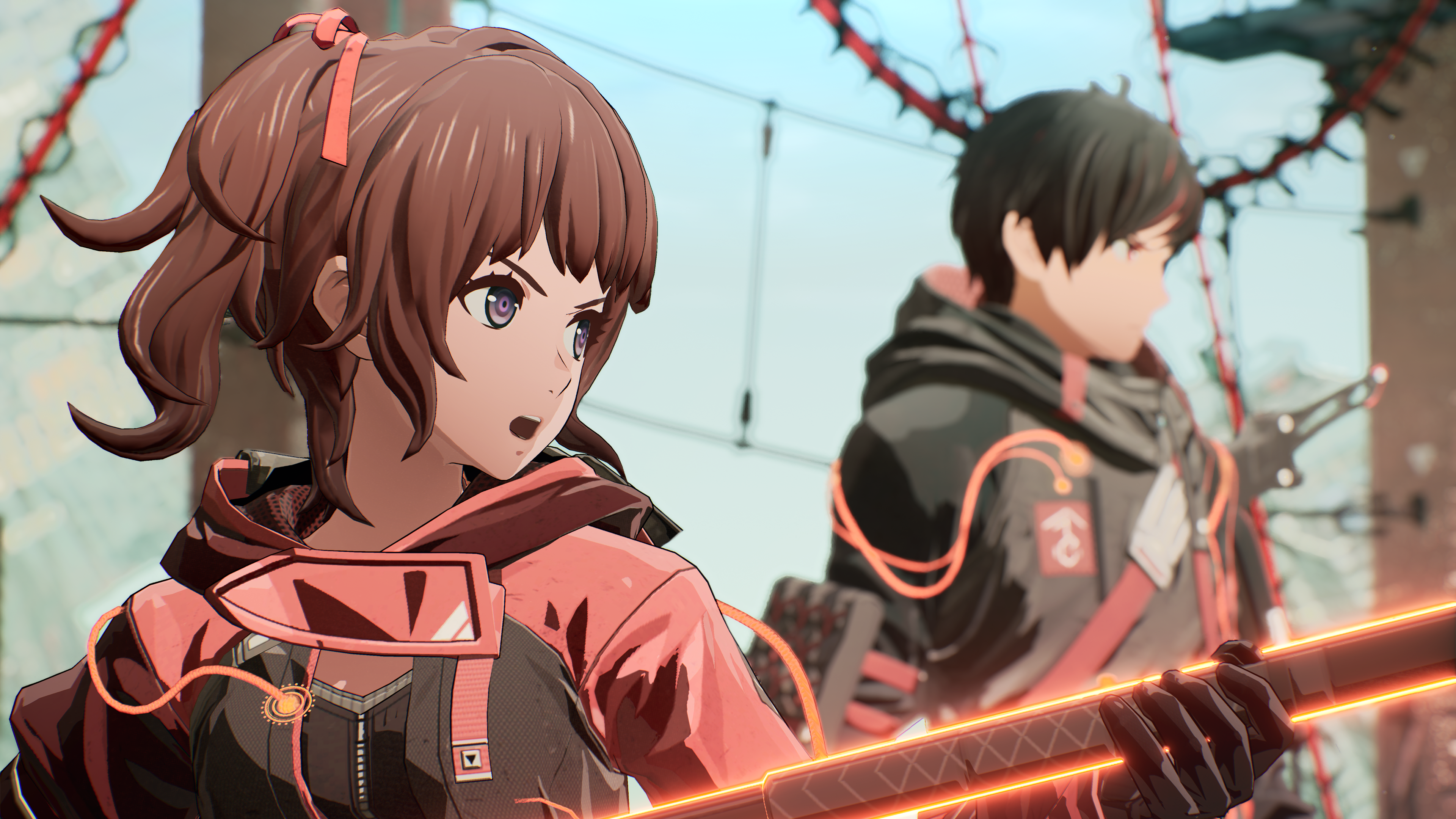 The Deluxe Edition available digitally includes the game, a Digital Art Book, the Original Soundtrack, Special Battle Attire Set -Red-, Cosmetic "The Other" and SAS Plug-in, with a pre-order bonus including the Special Battle Attire Set -Audio-, Cosmetic "Dream Catcher", Cosmetic "Face Vision Seal" and Attachment Set "Baki". I'm sure all of those things will make more sense when the game comes out.
Scarlet Nexus will be releasing for Xbox Series X|S, Xbox One, PlayStation 5, PlayStation 4 and PC on June 25, 2021