The Teenage Mutant Ninja Turtles is certainly an expansive franchise, with various TV shows, comics, films, and video games all exploring the 4 totally rad turtles. Teenage Mutant Ninja Turtles: Shredder's Revenge has been announced as a new beat 'em up coming to PC and consoles.
The reveal trailer is a thing of sheer beauty. Not only do we get gameplay towards the end of the trailer, but preceding this we are treated to an animation intro that made me nostalgic for Saturday morning cartoons. The classic theme song is even included, but with a twist, as it is performed by none other than Faith No More's iconic singer Mike Patton.
This new title will be a 4-player co-op experience, with gameplay deeply rooted in a classic side-scrolling beat 'em up style. The title is presented with full-colour pixel art graphics and a vintage vibe, with the aesthetic and designs pulled straight from the classic '80s animated show. I absolutely love the pixel style graphics, it reminds me of classic arcade beat 'em ups that I used to play as a child.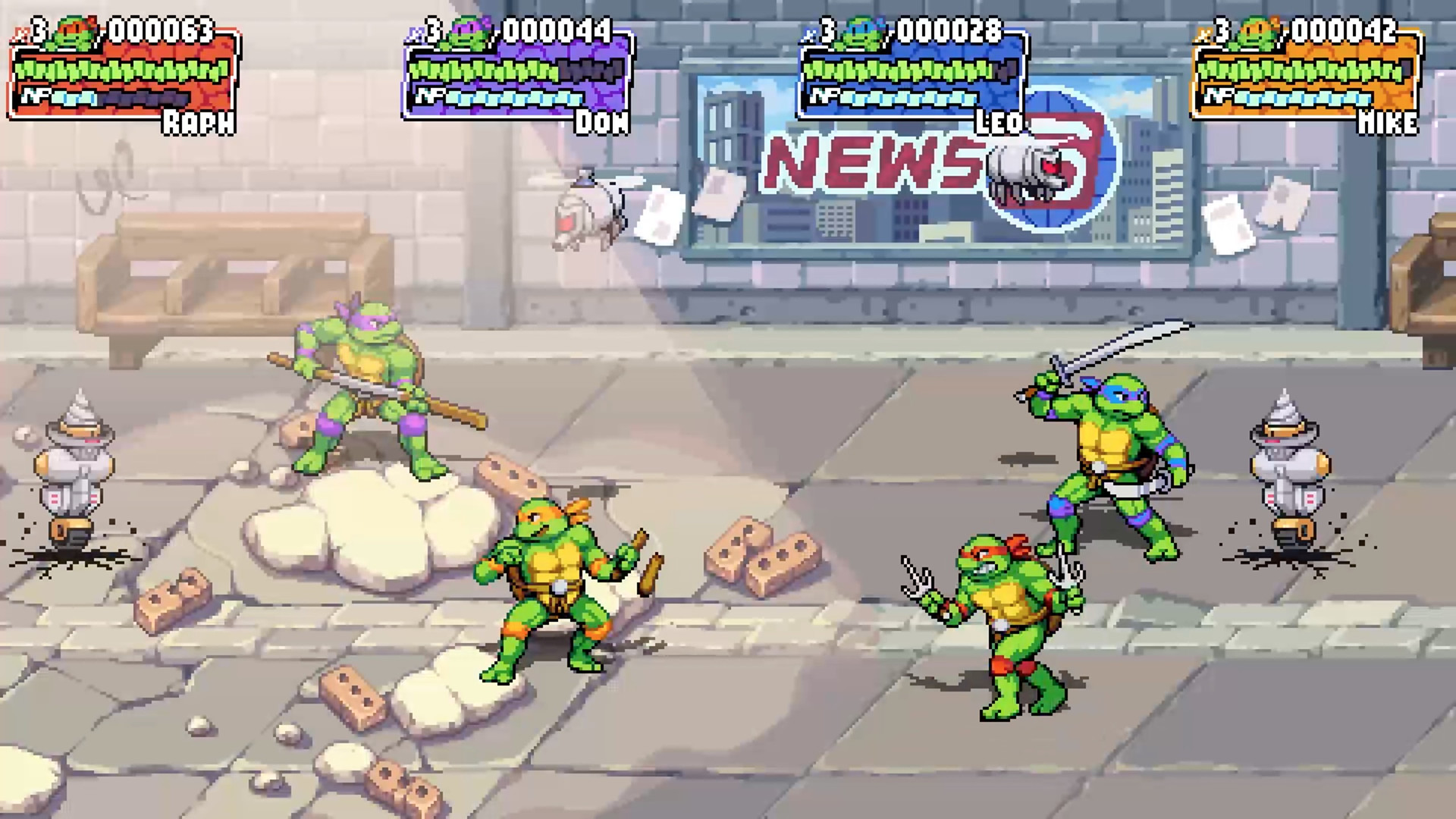 This title promises to bring the classic gameplay of old and combine it with some "super-fresh" new mechanics to create an exciting and bombastic adventure through various locations, including Dimension X and New York's sewers.
The Teenage Mutant Ninja Turtles have long been a pop-culture phenomenon, even appearing in Injustice 2 a couple of years ago as new playable characters.
Teenage Mutant Ninja Turtles: Shredder's Revenge does not currently have a release date, but it will be coming to consoles and PC soon.