With the help of Square Enix and a local Aussie creator, you can bring the cute critters of Final Fantasy XIV to your home kitchen this Easter! These adorable DIY egg cozies were designed by Natalie Schwartz of LittleCosyThings, who is a master of crochet. If you're not so hot on your crochet skills, then don't worry – Natalie has created a full tutorial for five iconic Eorzean creatures: Moogle, Spriggan, Namazu, Great Serpent of Ronka, and Korpokkur Kid. Look at how cute they are!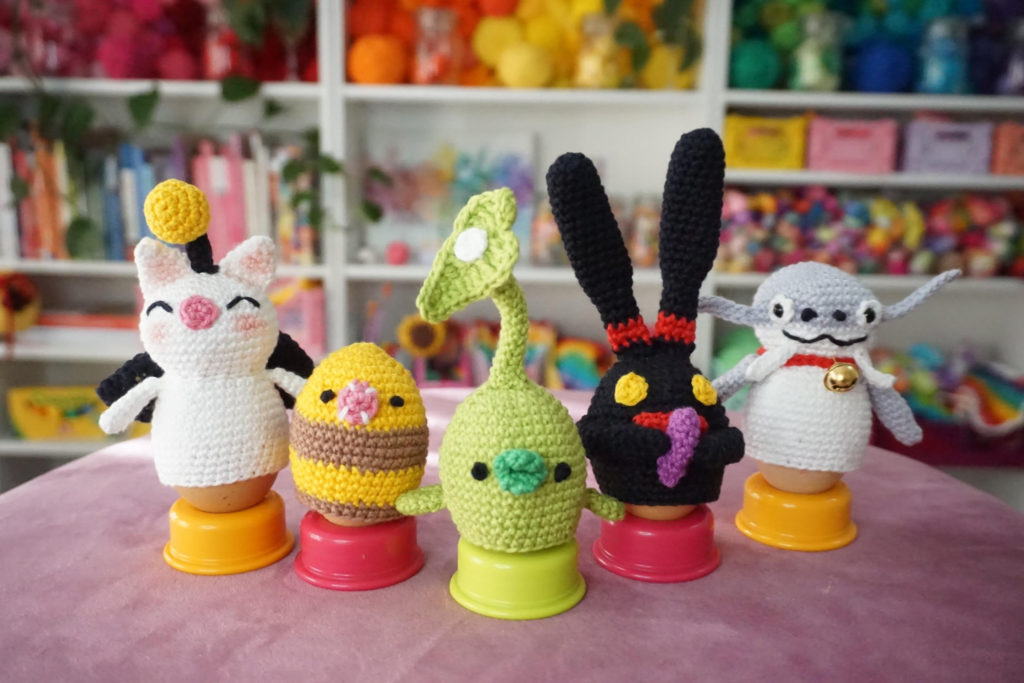 The tutorials for each of the creatures are available here. LittleCosyThings has all the tools and materials you'll need to complete these cute little Easter decorations. And if you don't crochet, well, maybe you can try it out just for the sake of your favourite Eorzean creature?
Final Fantasy XIV is an MMORPG available for PC, PS4, and will soon be releasing on PS5 too. It's subscription-based, but it has a free trial available that includes the full base game plus its award-winning first expansion Heavensward, and all levels up to… wait, you haven't heard this spiel before, have you?