Fellow Traveller's LudoNarraCon, an online gaming convention dedicated to all things narrative gaming, is back for another year. Running from the 23rd until the 26th of April 2021, the convention is accessible online via Steam.
Just like in 2020, the LudoNarraCon 2021 panels, events and interviews are being recorded and streamed on a loop throughout the event, both on a dedicated Steam event page and through participating game storefront pages. This year's event panels feature narrative designers from across the globe talking about topics like projection in narrative, pacing and storytelling, and more. The convention also goes hand in hand with a dedicated Steam sale, which includes discounts on more than 120 narrative-driven games.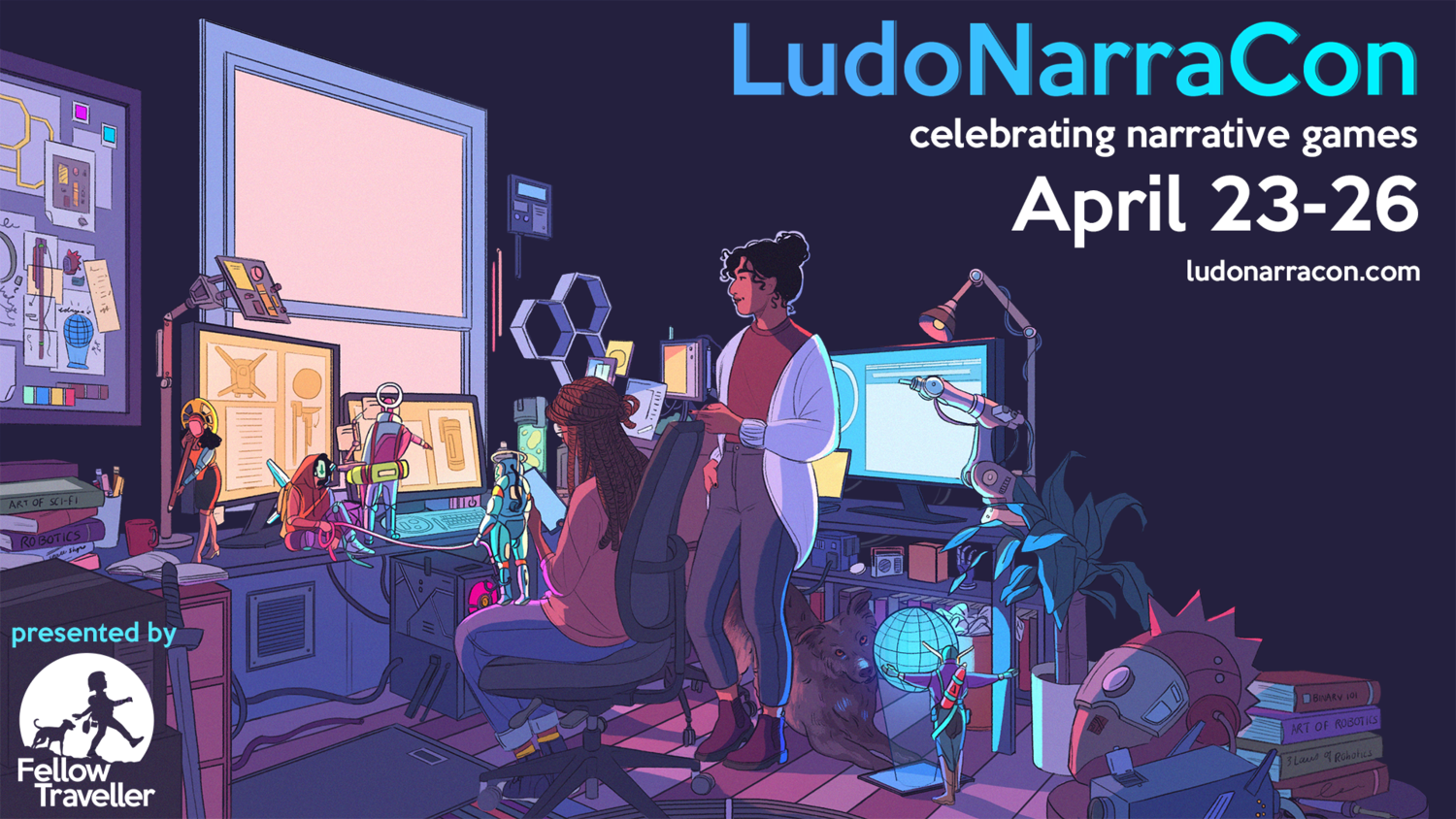 Exhibiting games this year include Disco Elysium, Spiritfarer, Genesis Noir, Paradise Killer, Haven, Forgotten Fields, In Other Waters, and Wayward Strand, and more.
Aside from panel and exhibiting game events, this year's LudoNarraCon also comes with a demo section where players can try out over 34 upcoming narrative game titles, including Umurangi Generation, Spiritfarer, Unpacking, and The Invisible Hand.
Fellow Traveller has also commissioned Popcannibal, developers of Kind Words, to create a brand new short game especially for LudoNarraCon 2021. The resulting game is Cyrano, a one-hour adaptation of the classic stage play, Cyrano de Bergerac. LudoNarraCon fans can buy the game through a LudoNarraCon supporter pack, which includes the game, music, and a selection of wallpapers from the exhibitors of LudoNarraCon 2021.
Keen to know more, or to attend? Check out the dedicated event page on Steam.