Pac-Man 99 has just been announced and its gameplay takes you on one hell of a fun ride! 99′ lets you play the classic arcade game online with up to 98… yup, you read right, 98 other players in a number of brand new MMO style battles. It's no surprise that game devs, Arika, are behind this one as they also developed Tetris 99 back in 2019. This is a whole new direction for the world's highest-grossing arcade game that turned 40 last year.
So what can you expect from Pac-Man 99? Well other than the classic, super fun and speedy gameplay, you will also be able to eat up Power Pellets that will give you special power-ups such as increased speed. However, be careful, as each of these power-ups also comes with a drawback so you'll have to weigh up the positives and negatives of each! Also, a Jammer Pac-Man can be sent to your opponents which clogs up their mazes and makes it harder for the player to dodge ghosts.
There will also be paid DLC modes that include other types of ways to battle with your Pac-Man. Firstly, you can enter into Private Match mode with your friends online. CPU Battles sees you battling up to 98 CPU players and lets you adjust the difficulty levels and your movement speeds. In Score Attack try and get the fastest time and the original Pac-Man perfect score of 3,333,360. Clear all 12 rounds under times condition, in Blind Time Attack. You can also purchase 20 custom themes that will update the look and feel of your Pac-Man battle screen.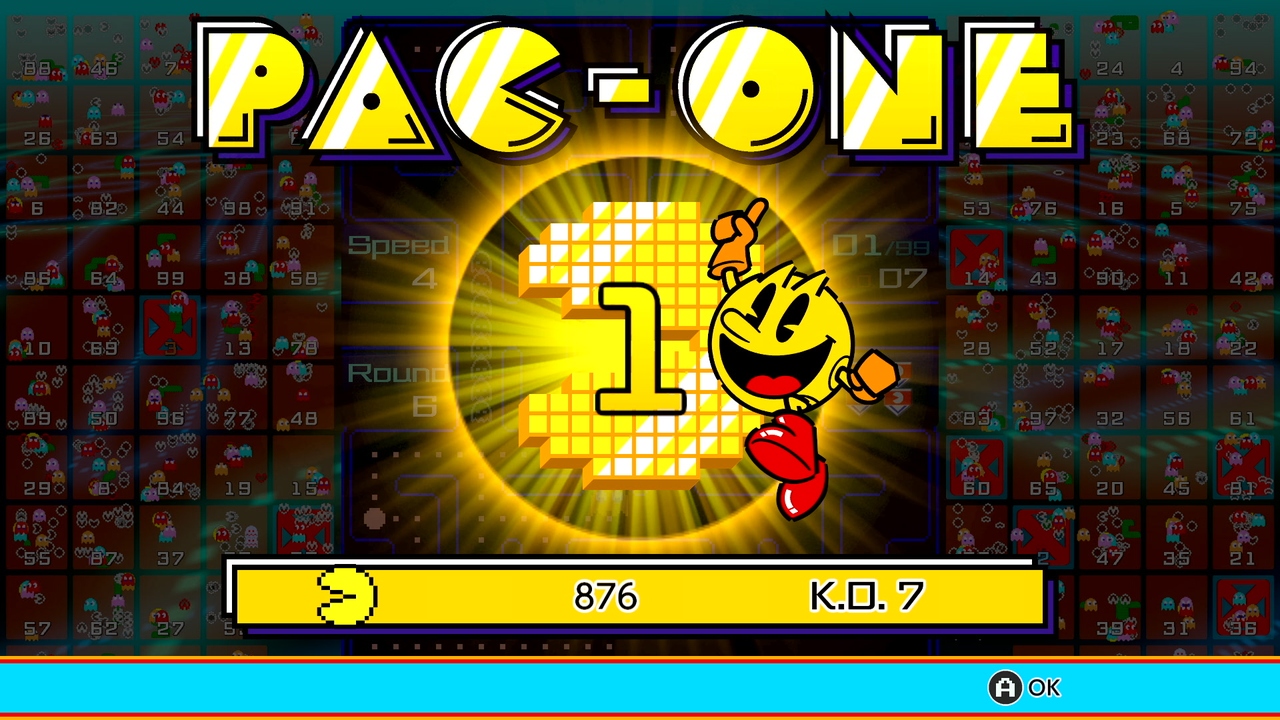 Pac-Man 99 is now available exclusively on the Nintendo Switch and players who are members of Nintendo Switch Online will be able to experience the base game for free right now via the Nintendo eShop.