In exciting and unexpected news, a Resident Evil Showcase overnight has revealed that we will be getting the critically acclaimed and incredibly popular Resident Evil 4 in VR for the first time, coming to the Oculus Quest 2.
Resident Evil 4 first released 16 years ago, originally on the Nintendo Gamecube. It has had several HD ports on multiple platforms since then, but with the recently successful remakes of Resident Evil 2 and Resident Evil 3, this perhaps isn't the announcement we were expecting. Check it out below in the showcase, although there isn't much to show off just yet.
Resident Evil 4 VR is being developed in collaboration with Capcom, Facebook, and Armature Studios; Mike Verdu, VP of content at Facebook Reality Labs, called the virtual reality version of RE4 "immersive […] and will bring new richness and depth to the Resident Evil experience you know and love." Verdu promised more details on Resident Evil 4 VR at Facebook's Oculus Gaming Showcase on Wednesday, April 21.
The shift is certainly interesting; Resident Evil 7: Biohazard was a fantastic experience in VR when it launcehd a few years ago; but, that game was set in first-person perspective in the first place. It will be curious to see how Resident Evil 4's shift from third-person to VR will impact the gameplay of this classic horror story.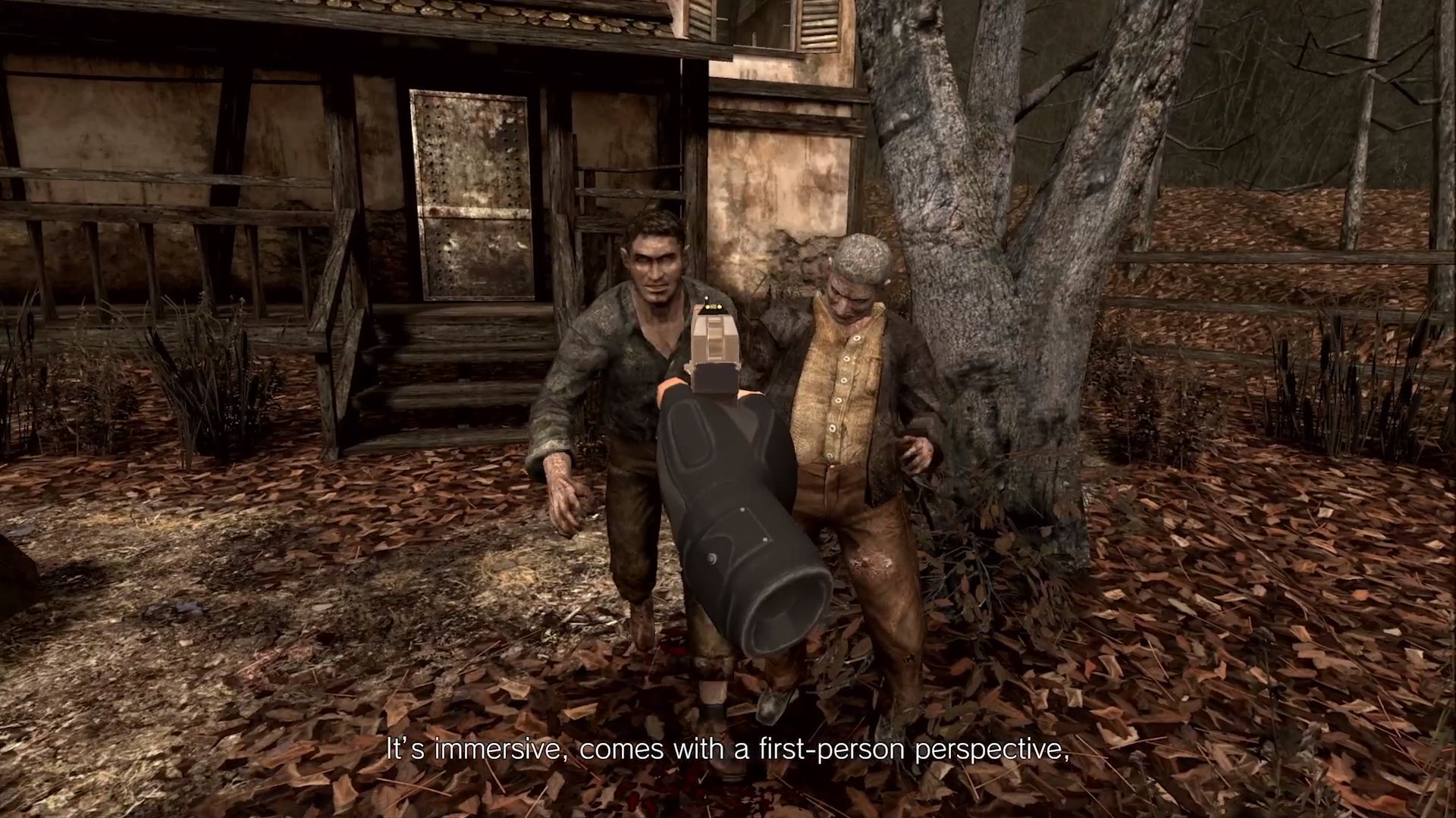 This is just another win for Oculus Quest 2, which is growing in terms of features all the time and is easily the best selling VR headset in history so far. Just take a look at all of the great games we've covered in our VR Corner if you're curious about the wireless headset. What do you think of the news of Resident Evil 4 coming to VR?
Don't forget, Resident Evil Village is just around the corner, due on May 7th for Xbox One, Xbox Series X, PS4, PS5 and PC.