With so many announcements at E3 over the last week, you'd be forgiven for not noticing the good news that online VR RPG A Township Tale from Aussie developer Alta is coming soon to Oculus Quest.
A Township Tale is a bit of a hybrid of RPGs and survival games, set in a medieval fantasy world where players band together with up to eight friends on a virtual server to take on professions and craft equipment while they explore the dangerous world before them, all in the immersive way that only VR can provide.
You can become master professionals in your new town by taking up the mantle of blacksmiths, woodcutters, miners, archers and warriors. You can also explore dangerous areas and recover crafting materials to improve their gear. The game also features specialised weapons, levelling abilities and play-styles, allowing you to form unique parties as you search through the deepest reaches of dark caverns.
"From the moment the Quest was announced, the requests from fans started to roll in for a dedicated version of our game, even though the thought of delivering a world as expansive as A Township Tale to a standalone device seemed crazy," said Boramy Unn, game director, Alta. "We began the process last year, and now on July 15 we'll be launching A Township Tale on Oculus Quest, bringing to life a fantasy we've had since we were children: To truly embody the RPG characters we play in a fantastical world."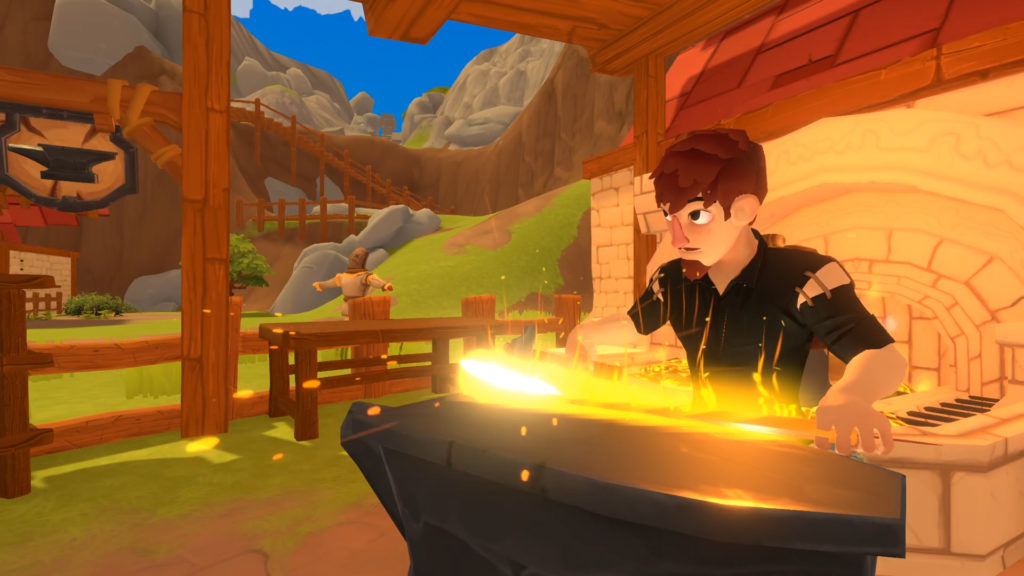 A Township Tale is currently available free-to-play on PC VR. Cross-play between Quest and PC is not supported yet, but plans to support one-way cross-play are in the works, which will allow PC players to connect to Quest servers.
We're looking forward to jumping in with our friends in this charming VR world. A Township Tale is launching on Oculus Quest 1 + 2 on July 16th.