A remastered collection of some classic handheld Castlevania games might be on their way. The Castlevania Advance Collection has shown up on the Australian ratings board website (rated M for Mature due to Fantasy Violence, for what it's worth).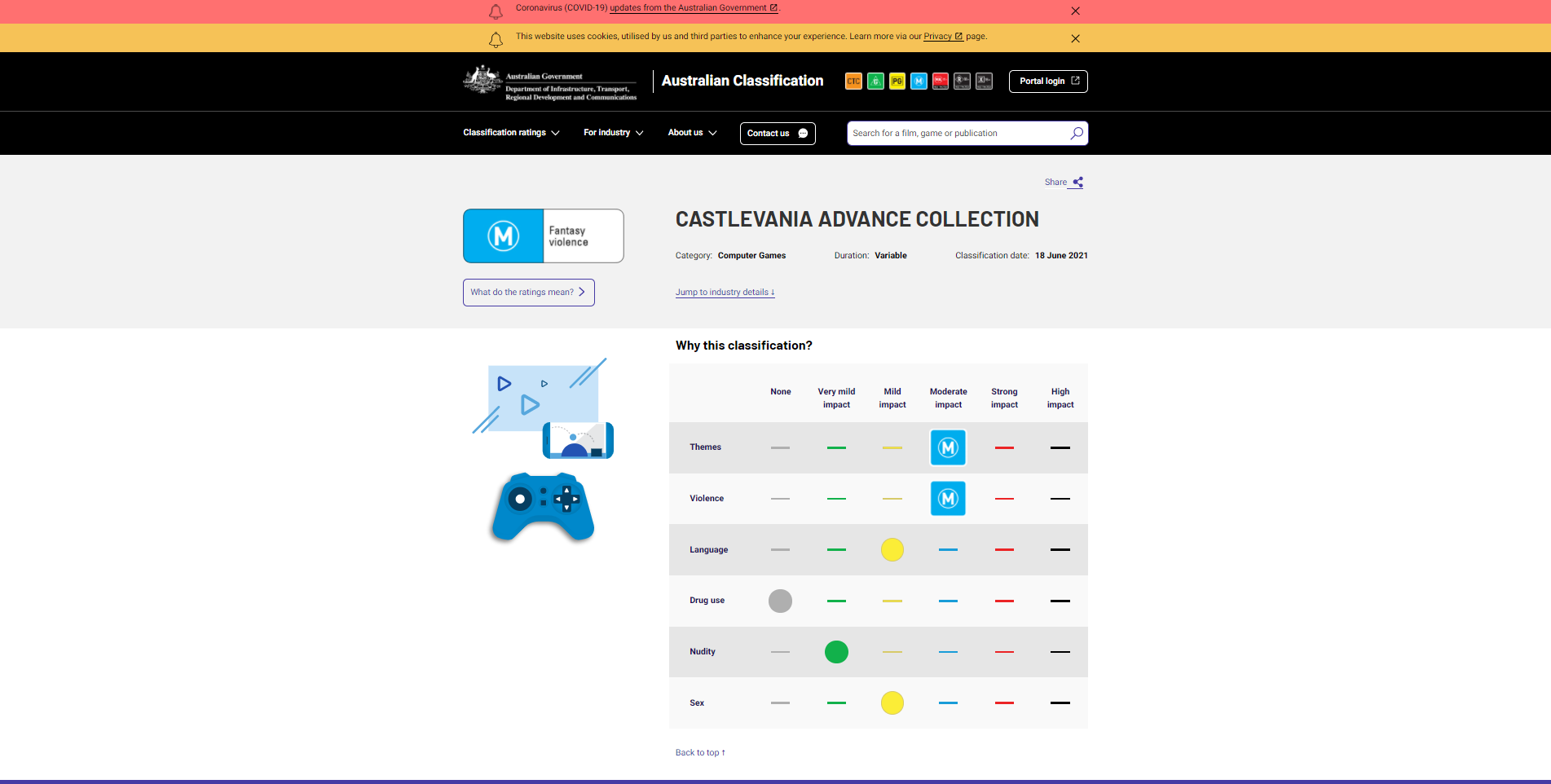 Following the success of Symphony of the Night, the game that made the series synonymous with exploration and backtracking, the Castlevania games shifted mostly to handheld platforms. This spawned a well-regarded trilogy of GBA titles, including Circle of the Moon, Harmony of Dissonance and Aria of Sorrow. Despite the technical limitations of the GBA (such as the small screen and limited number of buttons), they did an admirable job of capturing the same deep gameplay and memorable level design as their console counterparts.
Despite Konami not having produced a new Castlevania game since Castlevania: Lords of Shadow 2 in 2014 (necessitating games like Bloodstained: Ritual of the Night to fill that particular void), there have been some re-releases in recent years. This includes a PS4 port of Symphony of the Night and Rondo of Blood, and the Castlevania Anniversary Collection compiling the first four games in the franchise. As such, it would not be too unexpected for the classic GBA games to make a comeback on modern hardware.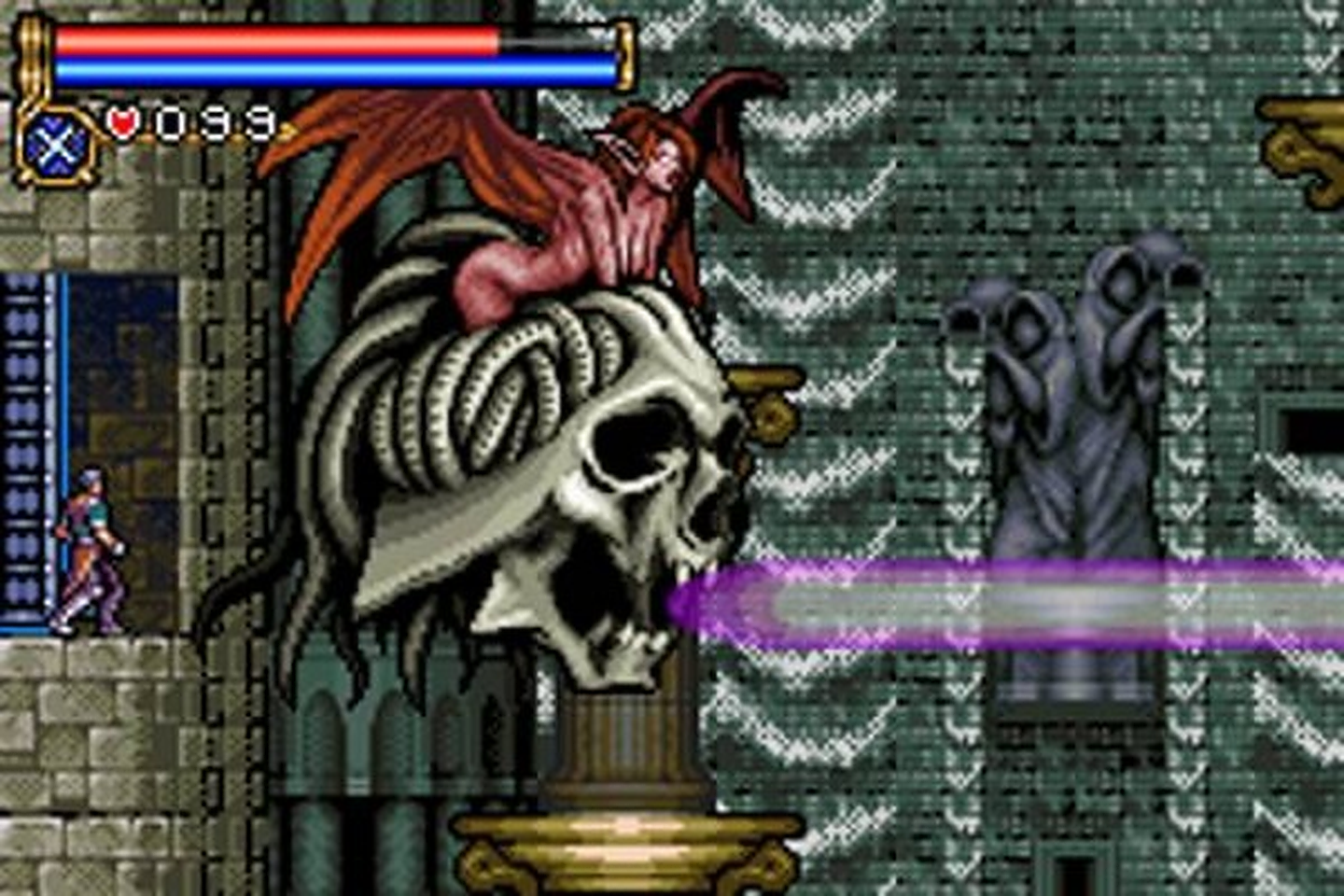 Mind, this ratings board page does not confirm a release window, or even what consoles it would launch on. It also leaves the fan-favourite DS trilogy that followed it unmentioned, although that may be harder to adapt. Hopefully we get some kind of official announcement before long. The GBA Castlevania games are classics of the Metroidvania genre, and have aged very well. It would certainly be great to make them more widely available on modern platforms.