Overnight it was revealed via the PlayStation Blog that upcoming Australian indie title Wayward Strand will be heading to PS4 and PS5, as well as PC.
Wayward Strand is a heartfelt interactive story, told in a unique and curious way. You play as Casey Beaumaris – intrepid teenage journalist – as she visits an airborne hospital for the first time in the summer of 1978. Through talking with its residents and exploring their lives, you uncover the airship's mysteries and roam freely throughout the ship, choosing which story you want to be a part of. Check out the new teaser trailer below.
Wayward Strand is certain to hit you right in the feels, as the game explores heavy themes such as Care and Neglect, Infirmity and Death, Friendship and Community, all set on board the floating hospital ship in 1970s Australia. There's a real local touch to the game that is impossible to ignore; made right here in Melbourne, it's hard not to get excited about such a lovingly crafted indie made right here on Aussie soil.
"The team at Ghost Pattern is humbled and excited that their heartfelt and personal game is coming to PlayStation." said Goldie Bartlett, Art Director at Ghost Pattern. "We are pleased to have the team at PlayStation behind us, and championing diverse studios. We are proud to be another Australian game represented on the platform, and grateful to the wonderful industry at home for their support, too."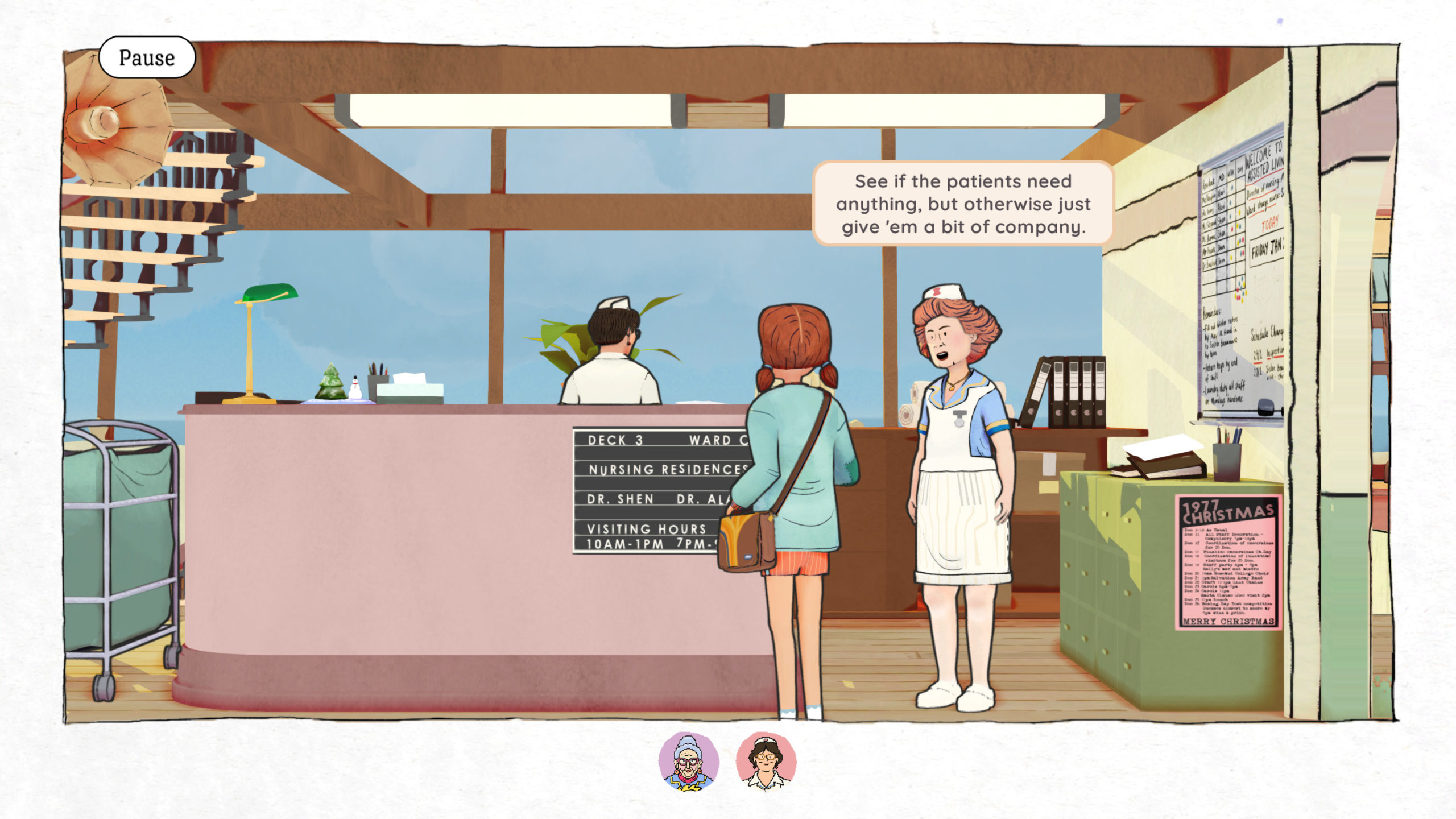 We had the opportunity to check out Wayward Strand back in 2019 as part of the PAX Australia Indie Showcase. In our feature article, we were captivated by the games style of storytelling: "Characters will move with their set routine of actions, chatting and joking with others on their own accord even when you're not around. This is a nice, charming and lifelike alternative compared to the stock standard of characters sitting around waiting for you. It helps to capture a gorgeous image in an already beautifully crafted graphic novel art style world."
We can't wait to get our hands on Wayward Strand when it releases next year on PS4, PS5 and PC.