Fantastic news for anyone looking for a cute and cuddly VR game: 2018 PSVR adventure Moss is scoring a sequel. Titled Moss: Book II, the story that follows the heroic little mouse by the name of Quill continues. Get keen for an absolutely cute, trying (and maybe even emotional) journey.
Moss: Book II picks things up quite soon after the successful rescue of Quill's uncle Argus that occurred in the first game. The bio for the game's trailer reads the following:
"Your adventure continues with the revelation that a winged tyrant leading the Arcane forces has turned its focus on Quill and is now on the hunt for her within the hexed castle where her uncle was held captive. Lined with dangerous terrain, challenging puzzles, and enemies twisted in fire and steel, Quill's journey will be trying—filled with triumph and heartbreak alike—but new allies, old friends, and the very nature of the castle itself can help as she works to save the world from a great unmaking."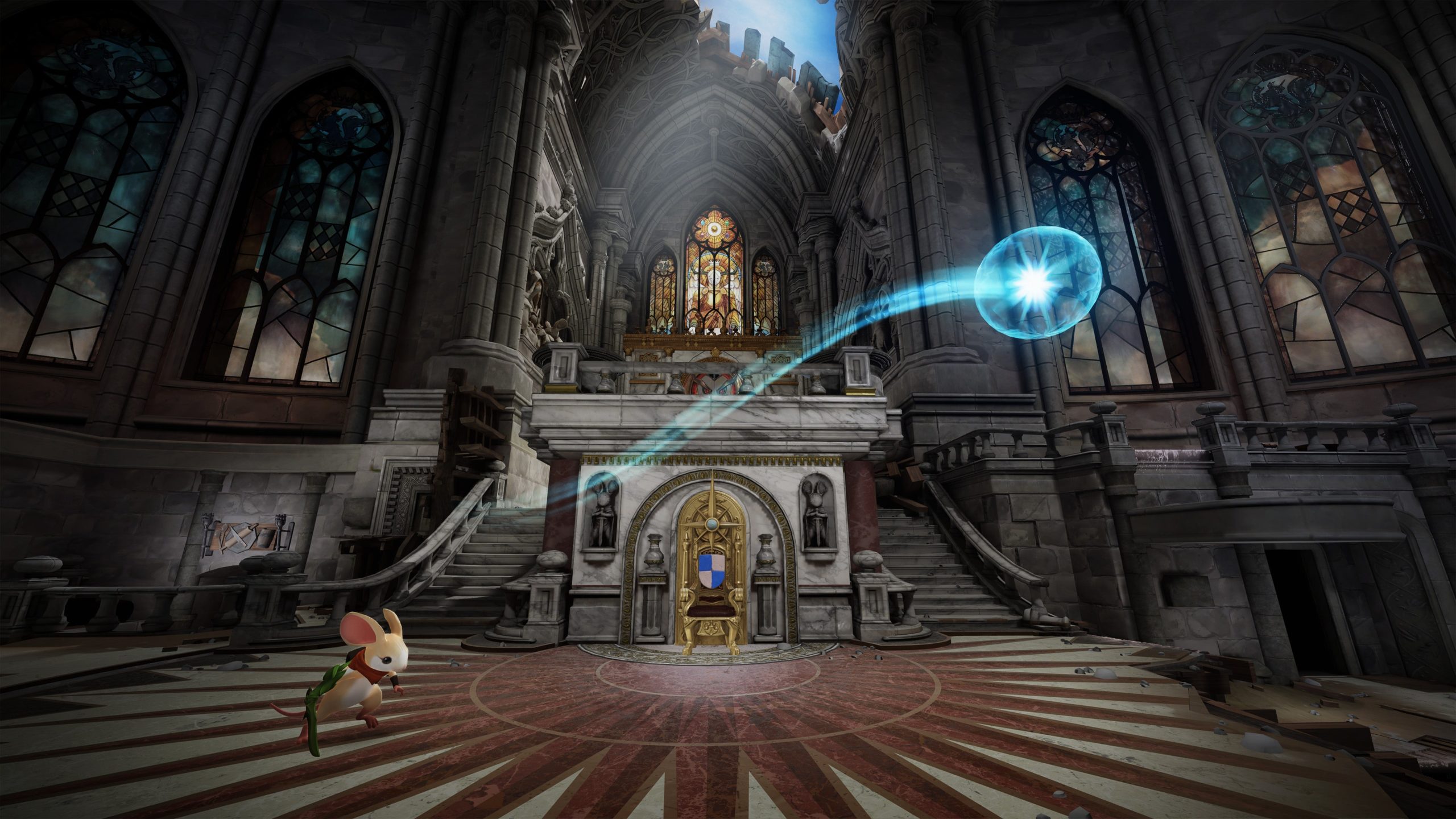 Moss serves as one of the most beloved games (more than others) to originally debut on the PSVR.  Later making its way to other VR headsets such as the Oculus family of consoles, its adventure was certainly short but sweet. Developer Polyarc knows this and spoke of the urge for more of Moss' world in an interview with IGN. "One of the biggest bits of feedback that we had was that players wanted more," stated Polyarc design director Josh Stiksma. "They wanted more time with Quill, so this game is going to be larger."
Inferring from that statement, new methods of travel, combat and the likes will be on offer, along with a more fleshed out story. "The player can reach in and grab a vine and extend it to create a bridge for Quill," Stiksma confirmed, indicating more player involvement than ever.
Moss: Book II does not yet have a release date but it seems it'll launch at least exclusively on PSVR at first. Whether that's on the in the works sequel to the PSVR peripheral or the already standing one, time will tell.