Rockstar Games has finally revealed gameplay footage of Grand Theft Auto: The Trilogy – The Definitive Edition. The new trailer gives us an idea regarding how they plan on remastering those old visuals while maintaining a similar visual style. We also now know its digital and physical release dates, and they're not too far away!
Showing the original gameplay footage of Grand Theft Auto III, Vice City and San Andreas before transitioning to the remastered visuals, the differences are both grand and fairly subtle. Many of the upgrades, in particular lighting enhancements and making buildings and other environmental details much more crisp and bright, stand out as big improvements.
On the other hand, the character models remain rather cartoony and angular to stick to the aesthetic of the original games. It seems like a decent compromise between old and new, compared to the more ground-up changes in cases like Mafia: Definitive Edition.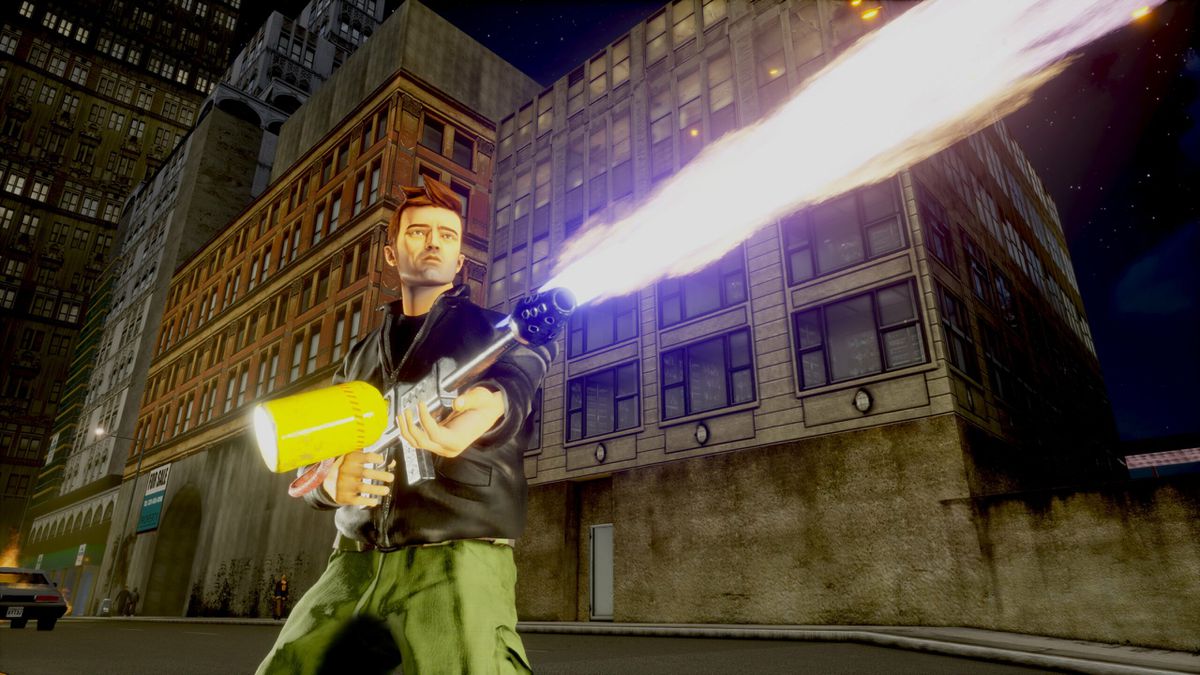 Gameplay-wise, the remaster will take advantage of two decades of evolution in the third-person crime sandbox genre since Grand Theft Auto III. According to Rockstar Games, these upgrades include "improvements to targeting and lock-on aiming, updated Weapon and Radio Station Wheels [and] updated Mini-Maps with enhanced navigation allowing players to set waypoints to destinations". The PlayStation, Xbox and PC ports will have Trophy and Achievement support. In regards to the Nintendo Switch versions, players can also expect Gyro aiming and touch screen features.
Fortunately for fans, Grand Theft Auto: The Trilogy – The Definitive Edition will be arriving fairly soon. All three games will release digitally on November 11th, with physical releases on console a bit later on December 7th. Furthermore, GTA: San Andreas Remastered specifically will also launch on Xbox Game Pass on November 11th. Whether you're looking to return to a nostalgic trilogy of games or want to check them out for the first time, you can look forward to the remastered GTA trilogy next month.