Nathan Drake's practically charted his way into cinemas and this one is looking like a visually faithful adaptation of the franchise. Uncharted is here and it's looking like it's bringing the sense of adventure we know and love!
The fan-favourite adventurer has arrived with a long-awaited trailer that is sure to have fans itching to replay the games. Check the trailer out below!
WOW! Of course, this is a video game movie so keeping expectations low is advisable but still. Seeing Drake come to life played by the one and only Tom Holland feels so surreal. Holland seems born to play Drake!
It's been a while since we have seen the Uncharted series; the last entry in the series was a spin-off game. Uncharted: The Lost Legacy follows Chloe and Nadine on an adventure to find an envious treasure.
In the trailer, we witness Mark Wahlberg who plays the fatherly Sully and even a glimpse at Chloe Frazer played by Sophia Ali. Antonio Banderas pops in for a moment. Tati Gabrielle is also present, whom you may recognise from the Chilling Adventures of Sabrina.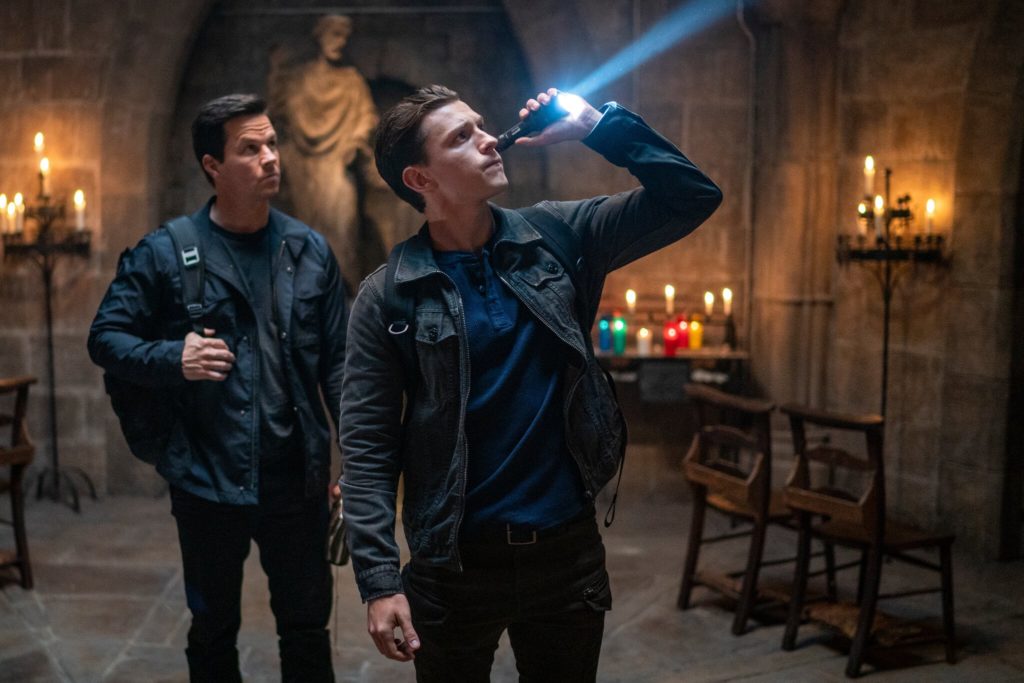 It's a strong cast, so let's pray this film does the games justice. I still feel somewhat burnt by the Tomb Raider (2018) movie with Alicia Vikander. I enjoyed it more as an aesthetic but it was definitely lacking. In saying that, it will be interesting to see if Uncharted has learned from other video game film adaptations.
Uncharted will be out in cinemas on February 17th 2022. So, will you be running off to see it on opening day?