Those crazy kids over at Five Star Games have partnered with Christchurch controller-creator "Rudeism" to convert a 10-tonne tractor into a video game controller, in what they're calling the world's first "Tractroller", to celebrate the release of Farming Simulator 22.
Rudeism (Dylan Beck) has wired up a fully functioning Case IH Magnum 310 tractor, weighing close to ten tonnes, to use as a controller. If you're going to play Farming Simulator, what better way to do so than from within an actual tractor, right?
Rudeism is known for converting all manner of objects to use as controllers in popular videogames, including jellybeans, a baguette, a pomegranate and even a microwave, but this Tractroller is his biggest creation yet, by far. The Case IH tractor Beck is using to play the game is a new addition to Farming Simulator's roster of over 100 authentic brands and over 400 genuine farming machines. By cleverly attaching a few wires and buttons (and likely some other tricks that are way beyond my comprehension), the Case IH Magnum 310 is now a fully-functioning game controller.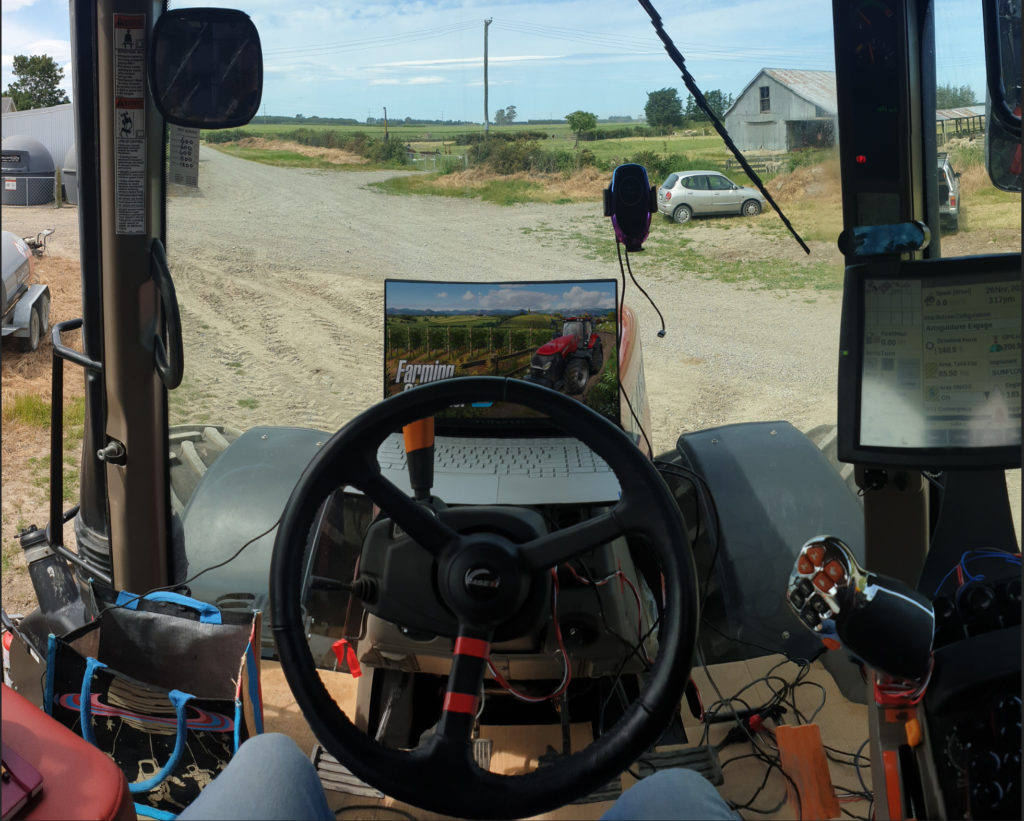 "Working on building a tractoller has been an absolute dream of mine ever since I turned my old Honda into a controller to play a racing game years ago. My controller builds have been getting bigger and crazier over the years, and for increasingly intense games, so I'm thankful a relaxing game like Farming Simulator exists to help balance things out." says Beck.
If you want to see it in action yourself, Rudeism will be sitting inside the tractor's cab, on a working farm outside of Dalfield on the South Island, streaming his attempts to over fifty thousand followers over the coming days. Just head to his Twitch at the following times:
Stream 1: 1300-1500 NZT (1100-1300 AEDT) Saturday 27 November
Stream 2: 1300-1500 NZT (1100-1300 AEDT) Sunday 28 November
Stream 3: 1900-2100 NZT (1700-1900 AEDT) Monday 29 November
Farming Simulator 22 launched on November 22nd for PS5, Xbox Series X|S, PS4, Xbox One and PC – we'll have our full review of the title on Checkpoint Gaming in the coming days.