Turtle Rock has announced an upcoming roadmap of free and paid content for Back 4 Blood that will particularly delight solo players. In a recent confirmation, the developer has outlined a series of quality of life improvements and new features to keep players engaged with its new zombie shooter.
Cleaners, the future is lookin' bright! Here's a roadmap of what's to come for Fort Hope. #Back4Blood pic.twitter.com/IHCvGqZXO0

— Back 4 Blood (@back4blood) November 8, 2021
For the remainder of November, we can expect major bug fixes and general quality of life improvements. December is where we will see some major additions, particularly for solo players. One recurring criticism of Back 4 Blood, including in our review, is that playing alone did not record achievements or progression. This lack of recorded progress made the game unengaging for those playing with bots. The free December update will add in solo offline campaign progression.
The December update will also add new cards, a new card type, a holiday seasonal event and other new features. Going into 2022, Back 4 Blood is getting a new difficulty mode, a co-op mode, melee updates and even more cards.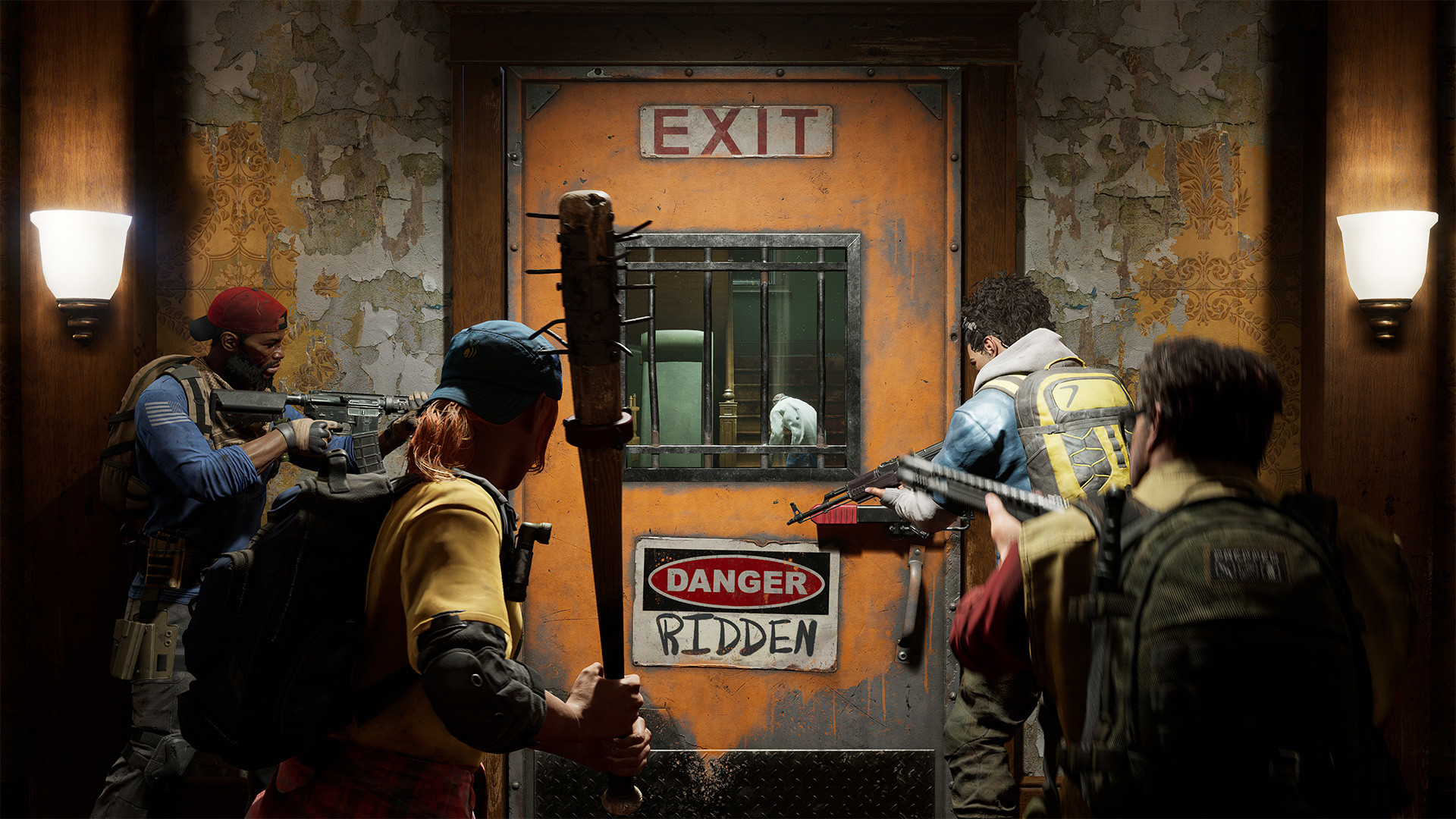 Furthermore, Turtle Rock has detailed the first of Back 4 Blood's three announced premium expansions. The first expansion, titled Tunnels of Terror, will add new playable characters and enemies types, new weapons and cards, as well as exclusive skins. It will be available for anyone who purchased the Back 4 Blood Annual Pass. There is currently no word on if these expansions can be purchased individually
Back 4 Blood is the third multiplayer-focused zombie shooter by Left 4 Dead developer Turtle Rock. So far, it has started off on a strong footing, at least critically. However, despite a simultaneous Xbox Game Pass launch, its playerbase has already been eclipsed by its own spiritual predecessor Left 4 Dead 2, mere weeks after release. By promising a succession of quality of life improvements and new features, Turtle Rock will hopefully ensure a better fate than its last game, Evolve.