I hope you're ready to see who has jumped out of the battle bus… Team 7's own ninja heroes! There's no doubt you've heard the rumors if you play the game regularly but it seems the rumours were indeed true. Fortnite x Naruto is here, but he's also bringing a few more familiar faces. You'll see Sasuke, Sakura, and Kakashi gliding down onto the island as well. See the skins in action below!
WOW! This is one of the biggest collaborations the game has ever bought to life in-game joining the likes of Star Wars, Marvel, and DC Comics. I know many players who have jumped into Fortnite Chapter 2, Season 8 after merely hearing the suggestion of a Naruto skin set. This is the game's first-ever official anime collab which to me feels like we could be seeing other familiar anime characters in the future.
All up there is a whopping 10 Naruto-related cosmetics available to purchase in the item shop now for a limited time. The pieces are a must for fans of the series since they look so detailed and perfect. There's also a faithfully recreated Hidden Leaf Village in a creative mode that is full of challenges for even the most experienced NINDO that will allow players to explore the anime like never before.
But that's not all!
Players have the ability to unlock the legendary Kurama, the Nine-Tailed Beast as an in-game glider FREE just by completing one of the NINDO daily goals. For more details check out the website here to confirm your participation in the promotion. Considering the glider is one of the more expensive in-game selections on offer, it is worth getting even if it is just to flex in lobbies.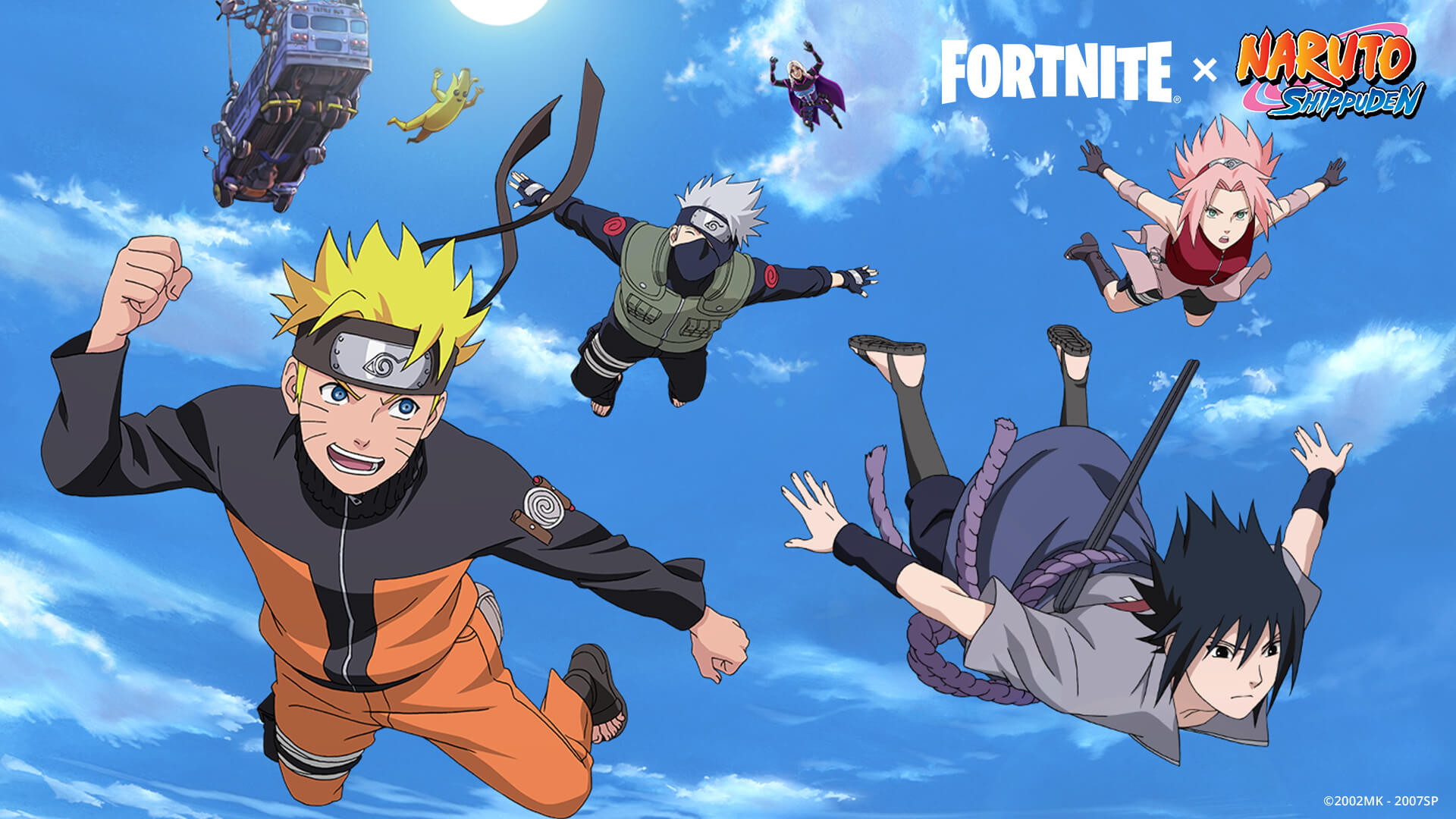 So what collaboration might we see next from the Battle Royale game? Maybe it will be Final Fantasy's Cloud Strife rocking the Buster Sword as a pickaxe? Imagine that! Get stuck into Fortnite x Naruto now.