A year and a half after its official reveal, Shadow Warrior 3 is now right around the corner. The gun and sword-wielding, demon-slashing action FPS from Flying Wild Hog and Devolver Digital will arrive a month from now on March 1st. Get ready for some explosive action with protagonist Wang. They're back.
The bombastic trailer highlights not only in a tongue-in-cheek way the fact the game is now coming after a delay out of 2021, but some of what we can expect for Shadow Warrior 3. As Lo Wang chops and fires at a bulky, demonic foe, we're laid witness to two new allies in an 'overpowered God-tier Witch' and a 'mischievous' racoon rodent. In regards to some of the high octane action, we'll be getting up to a dastardly amount of environmental kills, the return of Wang's trademark katana and traversal through the means of wall-running and a grappling hook. The gigantic foe our hero will be facing this time? A giant f'ing dragon.
Noting that March 1 isn't that far off at all, there's still plenty of time to get caught up on the reboot series. Preorders of Shadow Warrior 3 net not only a 'tentacled Koromodako Katana' skin but the unlocking of the first two games on PlayStation and Xbox platforms.
This isn't all that's happened in the space of the franchise this week. Earlier this week it was reported that John William Galt, the voice actor for Lo Wang in the original 1997 Shadow Warriors has sadly passed away.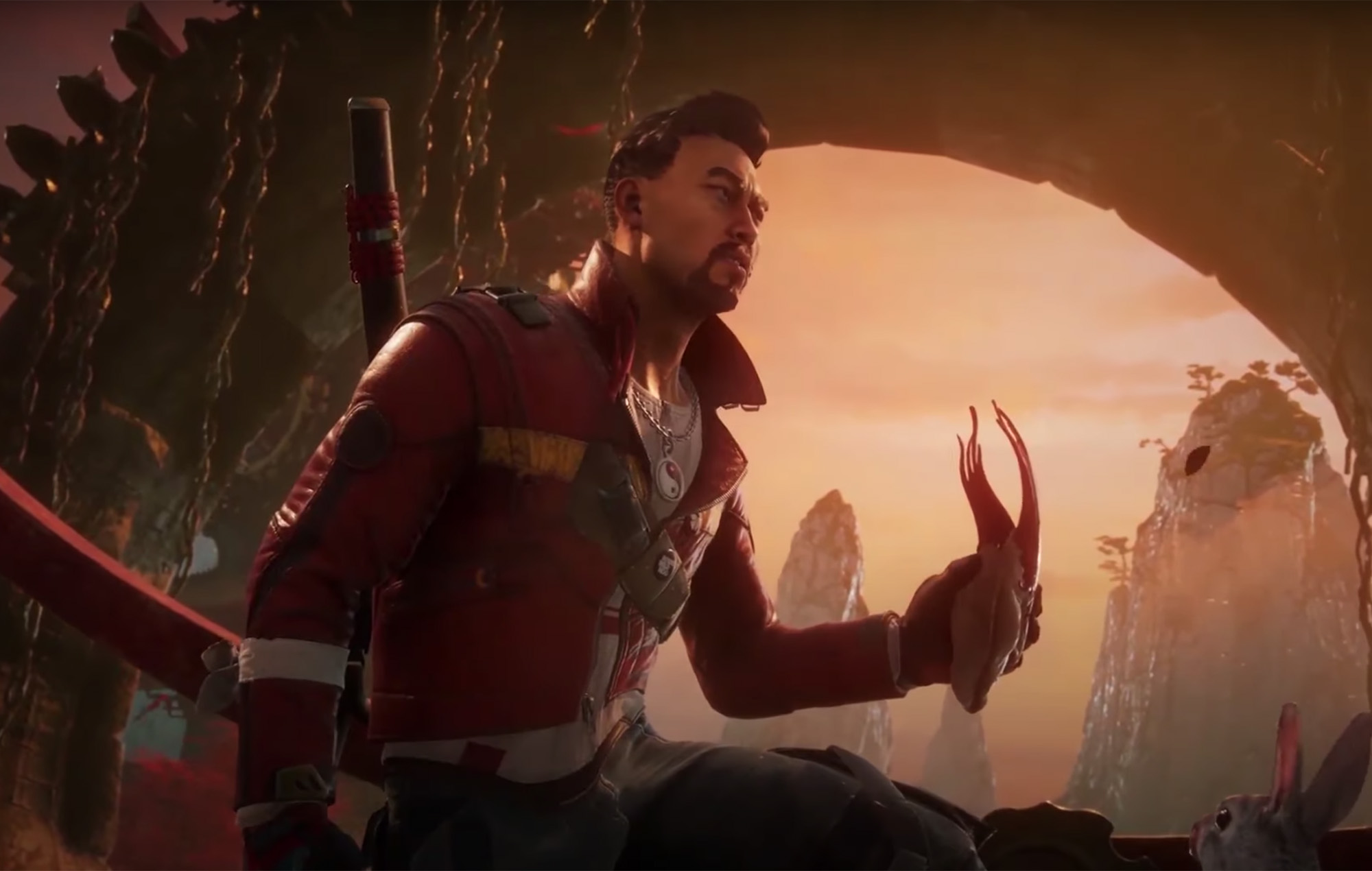 Shadow Warrior 3 drops March 1 on PC, PlayStation 4 and Xbox One. If you're in the mood for your next killer fast-paced shooter, this one's your best bet.