Less than four months ago saw the debut of a weird but wonderful game made in collaboration with Square Enix and Yoko Taro. That game was Voice of Cards: The Isle Dragon Roars. I reviewed it here at Checkpoint and actually really enjoyed my time with it, even noting its potential for a sequel. Seems Taro and Square Enix too had the same idea. Voice of Cards: The Forsaken Maiden is the follow-up, announced in a surprise tweet. Even better: it's just weeks away.
This journey will take players to the seas. Set on a more remote area than your prior adventure, players will explore a series of islands, long protected by generations but at the risk of destruction. Your hero (yet another adorable young male protagonist) is intent on saving the locals, and thus sets sail, along with Laty, a young girl who once attempted to become a maiden. It's worth also noting this is not a direct sequel to Voice of Cards: The Isle Dragon Roars and as such both stories are enjoyed as standalone experiences.
The Voice of Cards series has a lot of its charm in the fact all elements are presented through the medium of cards. Characters, items, tiles you traverse… every asset you see is designed on the face side of a card. The vibes are incredibly tabletop RPG, with a narrator laying out the story to you in Game Master fashion.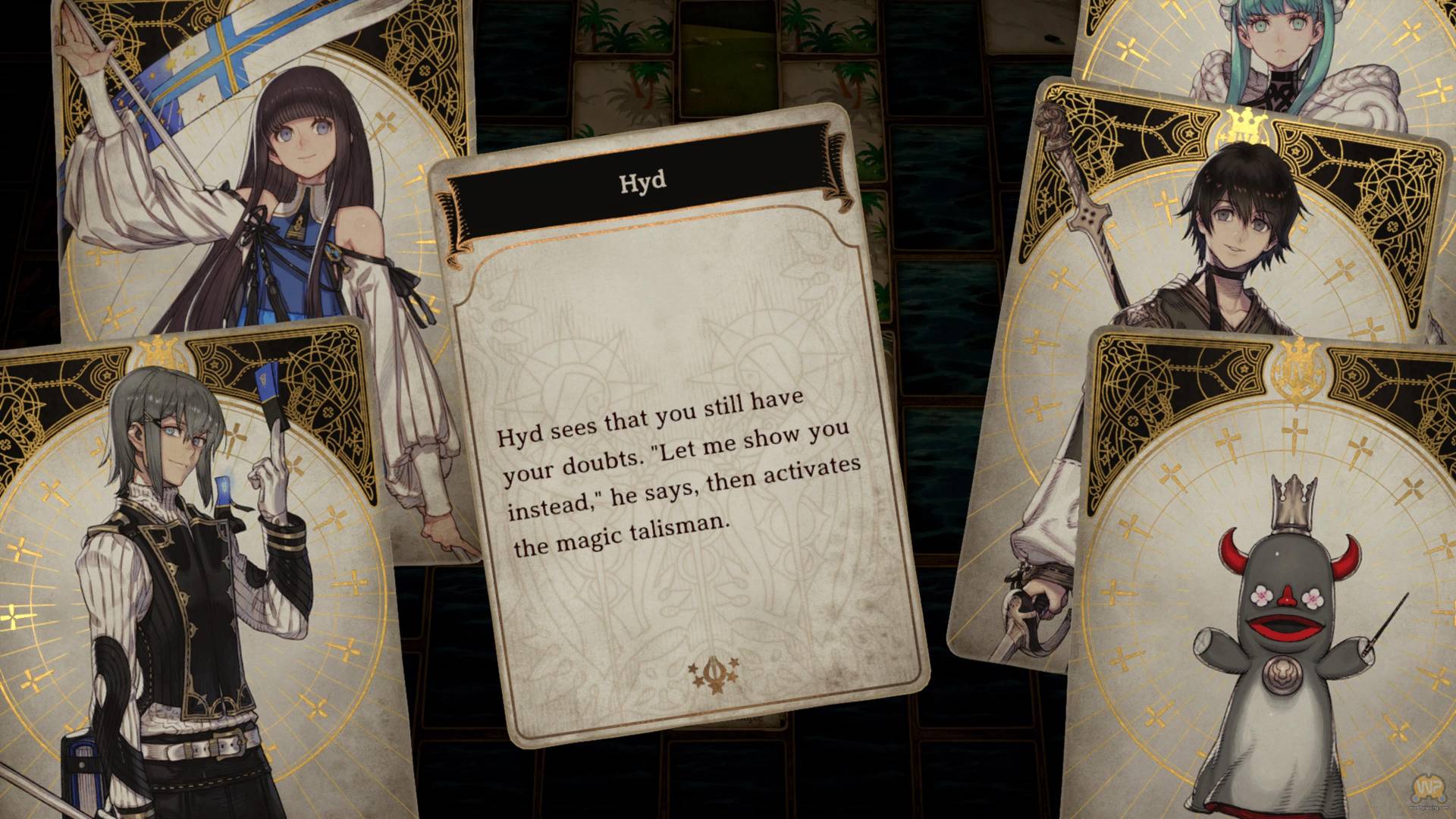 The Forsaken Maiden is described as "A touching tale set in a world of melancholic beauty." The adventure, brought to you by big names such as Yoko Taro, Keiichi Okabe and Kimihiko Fujisaka will release on February 17. It is slated to release on PlayStation 4, Switch and PC via Steam.