Elden Ring's first major patch since launch, version 1.03, has updated the game with a surprising number of features, quests, and bug fixes. For this kind of content patch to come so early in the game's life is a very encouraging sign that the developers are dedicated to supporting the game after launch.
First up is a feature that allows players to mark the name and location of NPCs that can be found in the world. Although the game's minimal UI (user interface) has been largely applauded by its audience, many players have nevertheless expressed frustration that important NPCs were not indicated on the map, making it difficult to find them again.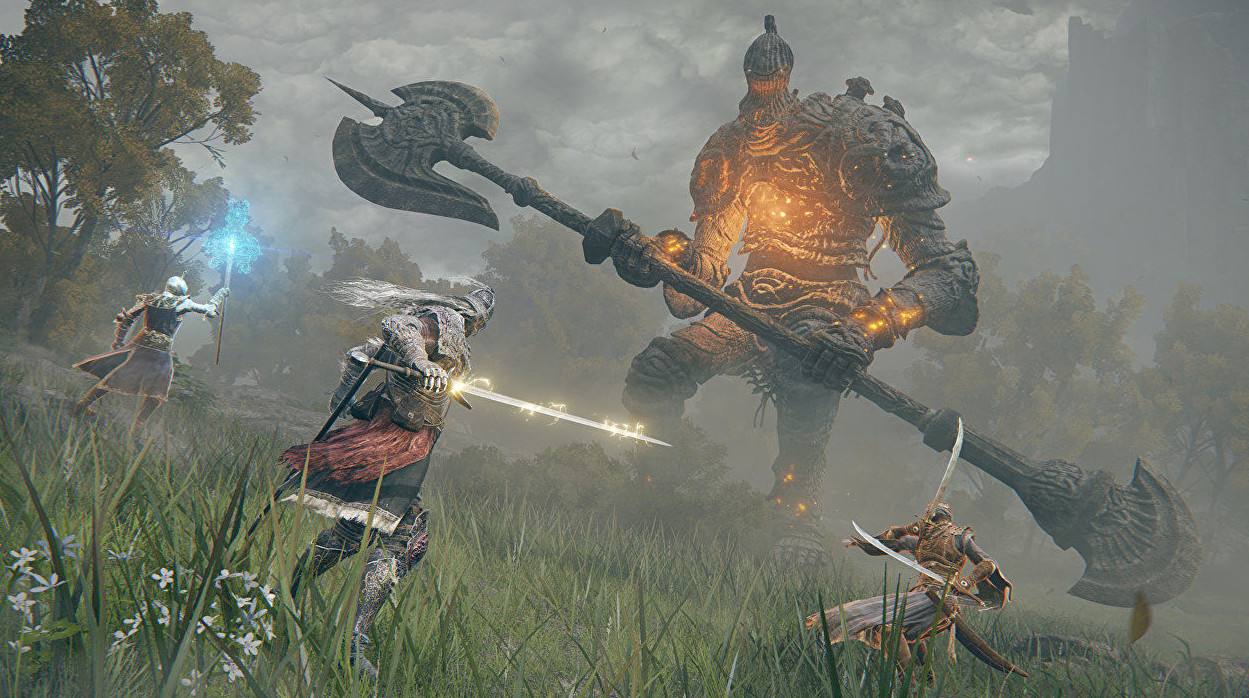 New quests have also been added, although some reports suggest that these are actually quests that were intended to be in the game on launch, but a glitch prevented them from being activated. The activated quests are for Nepheli Loux, Kenneth Haight, and Gatekeeper Gostoc. A new NPC called Jar-Bairn has been added with his own quest.
Next up, the patch balances out a few abilities and player builds. The beloved Mimic Tear Ash summon has had its damage reduced and its attack pattern changed, and the Hoarfrost Stomp Ash of War has suffered a similar fate. One of the bug fixes also prevents the infamous 'deathblight build' from locking enemies and other players in an inescapable AoE. These changes in particular been met with disappointment from the speedrunning community, who only recently celebrated the first playthrough of Elden Ring in less than 30 minutes. The runner had made use of the overpowered mimics and player builds to wreak devastation upon otherwise difficult bosses.
There are more miscellaneous changes too, so be sure to check out the full list of patch notes available here. Read our review of Elden Ring too, where we called Elden Ring "a game unwavering in its vision," and "a monumental 2022 release."