There is always a heated debate when it comes to Steam and its closest rival the Epic Games Store. Steam was the pioneer of digital game distribution to the masses and is still the most popular digital game platform, but Epic Games has been doing a lot to play catch-up, regularly holding sale events with decent discounts, and most notably offering free games every week for users to grab at no cost. Every now and then the Epic Games Store goes a little harder with their free games offering, and due to an "Epic Mega Sale" that is currently running, you can grab Bioshock: The Collection for FREE.
There is a large possibility that you may have played at least one of the 3 games included in the collection as Bioshock has been a top-rated series for over a decade. Either way, getting this package for free is too great an opportunity to be passed up.
Bioshock was released in 2007 taking place within the ruined underwater utopia of Rapture, with the sequel coming 3 years later that put you in the shoes – or more appropriately boots – of a signature Big Daddy the series is famous for. Bioshock: Infinite, another instalment in the series that is connected to the first games but takes place in the new setting of Columbia – a utopia floating in the sky – was released in 2013. These games are all wildly praised for their story, action, and overall atmosphere, with the collection including all the DLC and modern enhancements. If by some chance you haven't played any of these titles, I can strongly advise that it is well worth your time to dive into them, there is a reason they are held in such high regard after all.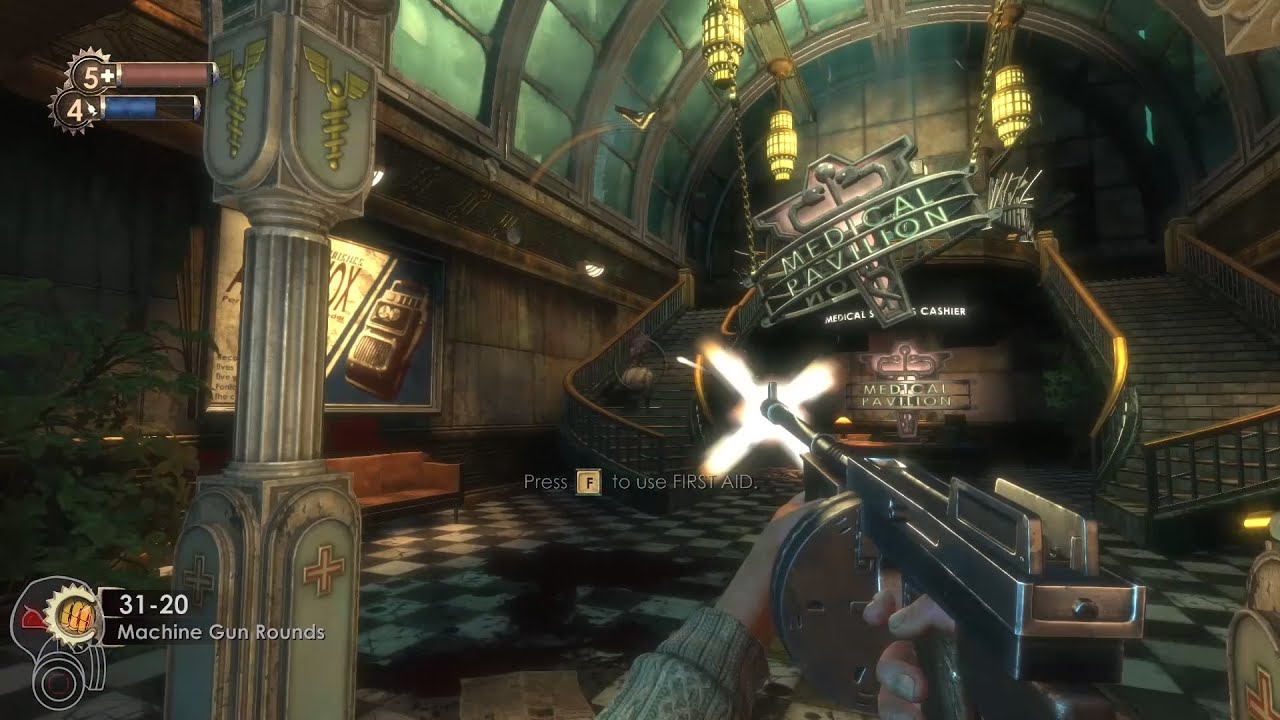 Whilst the games are beginning to show their age a little, the core mechanics of the Bioshock series are unmistakable, with iconic gameplay, music, setting, design, and story presented with some difficult decisions. I personally own the soundtrack of the first game as I just love the creepy string arrangements and the inclusion of music from the 1940s.
The series has also heavily influenced a number of other games in various ways, be it the unique combination of shooting and using powers, the way the story is presented entirely from the player's perspective, or even just the general atmosphere of the environment and aesthetic of the world. The influence can be felt far and wide, and there is little chance you haven't at least heard of the Bioshock series in some way, shape, or form.
Furthermore, Netflix is currently working on a live-action adaption of the series, and there is an untitled new entry into the series being developed by Cloud Chamber, though there are very few details on this to date.
You can still grab Bioshock: The Collection on the Epic Games Store for another few days before it is replaced with another free offering.