Revealed during the June 2022 PlayStation State of Play, Season: a Letter to the Future is a third-person atmospheric adventure bicycle road trip game from the developers of The Darwin Project.
Taking quite a sharp turn in comparison to their previous game, Scavengers Studio presents a stylish and emotive journey that looks like a great zen game.
Season: A Letter to the Future's gameplay is wandering, documenting, meeting people, and unravelling the bizarre world around you. You can get off your bike at any time and equip a tool from your luggage. Each catches a distinct layer: sounds and music, art and architecture, old people's voices, fading religious traditions, and vestiges of long-gone seasons. Your tools assist you in peeling back these layers until you can comprehend the culture, history, and ecosystem behind everything.
The story comes together in a journal, a message to the future in which you place together the bits and pieces of the narrative. You create a representation of what you've seen and done on your journey through photographs and videos. Your study and investigation are rewarded in unexpected ways throughout the game.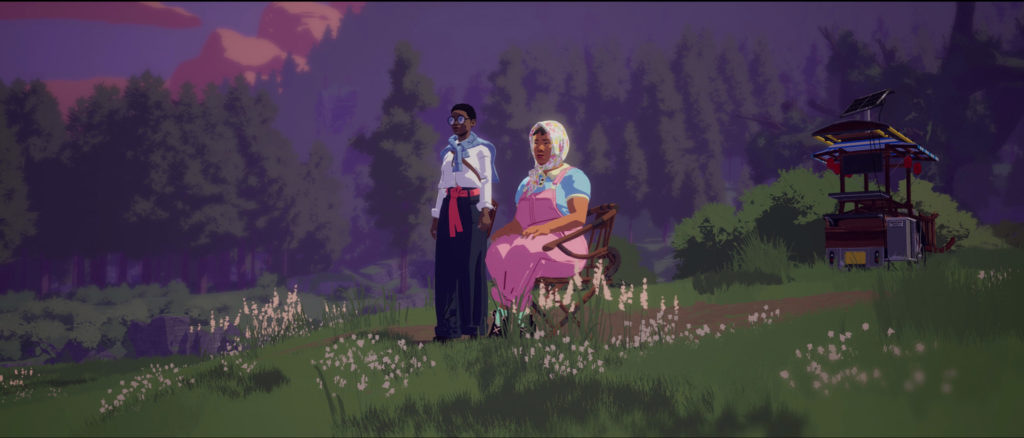 The haptics of the PlayStation 5 DualSense controller allows you to feel the earth beneath your tyres. When cycling, you feel resistance in the controller's adaptable triggers as you ride up steep slopes, and pedalling off the beaten track will feel rougher and take you to hidden gems.
Season: a Letter to the Future is coming to PS5 and PS4 in later in 2022.