Fall Guys will be running a special event featuring everybody's favourite blue hedgehog, Sonic, with a new level and new adorable outfits.
The event kicks off tomorrow, helping to celebrate over 30 years of Sonic the Hedgehog. Fall Guys will introduce a brand new Sonic-themed level called "Bean Hill Zone" where the goal is to collect as many rings as possible.
Additionally, there will be special Sonic outfits available on the store, including all of your favourite characters like Sonic, Tails, Knuckles. Super Sonic, and even the villainous Dr. Robotnik. Not gonna lie, they look pretty freakin' cute.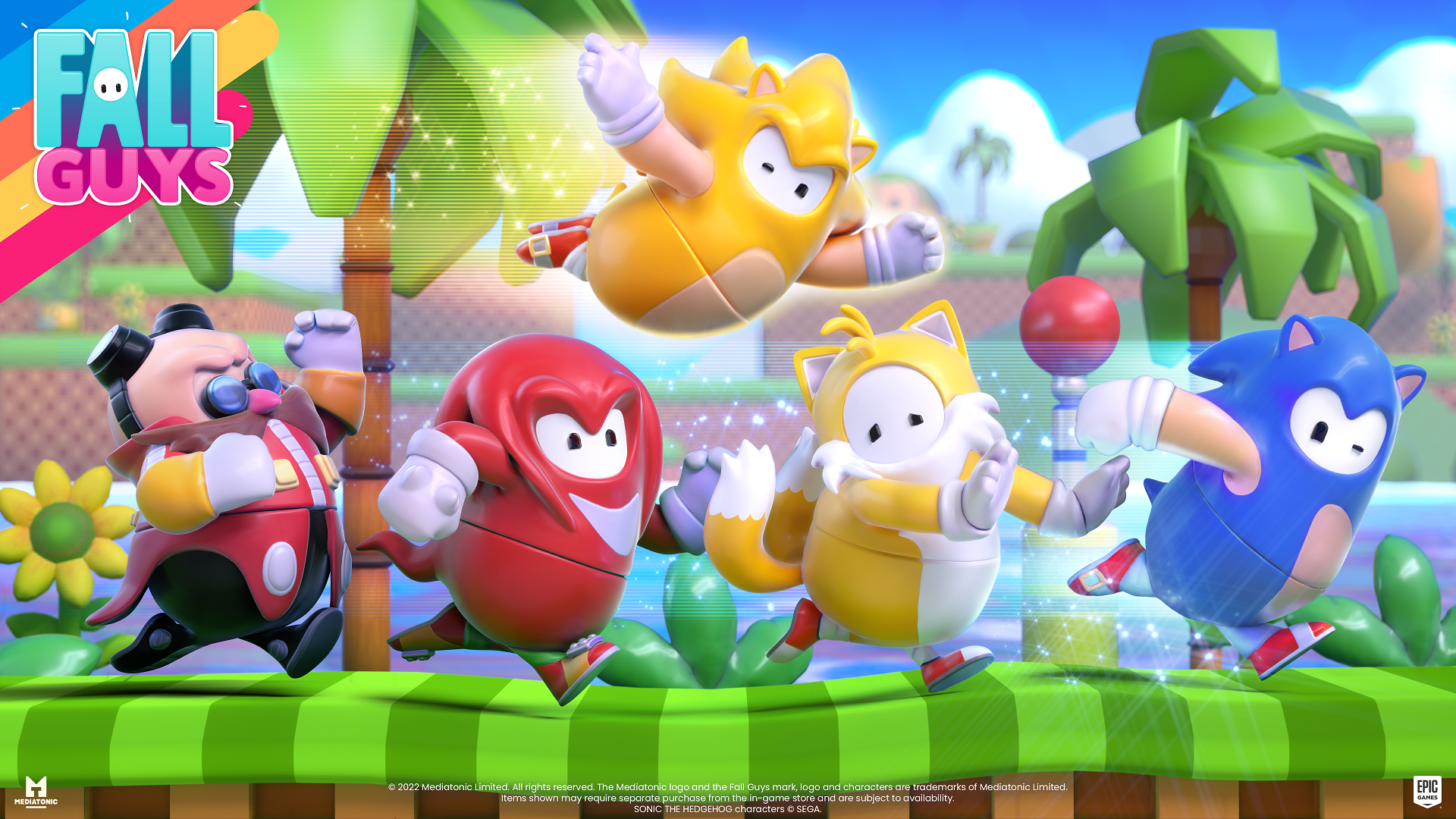 Competing in the Bean Hill Zone level will earn you rewards for completing specific tasks and earning points, including:
"Bean Hill Zone" Nameplate – 200 Points
200 Kudos – 400 Points
Bonus Rings Pattern Outfit – 600 Points
400 Kudos – 800 Points
Sonic Sneakers – 1000 Points
Fall Guys recently went free-to-play and hit new platforms, featuring cross-play between all of them. They've been regularly featuring new events and unlockable content over the last couple of months, with some fantastic collaborations like Assassin's Creed, Jungle Book, Fatal Fury and even WWE during Summerslam.
The Fall Guys special Sonic event runs from Thursday 11 August, until Monday 15 August, so as the saying goes… "you have to move rather quickly". That's… that's the saying, right?