Get ready jelly beans, Fall Guys has officially gone free to play! The greatest chaotic game show on earth is finally coming to the masses! After originally launching on PC and PlayStation 4 back in 2020, the zany game has now made its way to Nintendo Switch, PlayStation 5, Xbox One, and Xbox Series X|S. Check the fresh trailer out below!
Fall Guys is back and bigger than ever! The game's finally cross-platform meaning console players can play with their friends on PC and vice versa! Cross-progression is also available.
It's the same game we know and love but with a bunch of fresh rounds. Fall Guys pros out there will love all the crazy new levels the developers have cooked up. It's wild to think the game has amassed an incredible 40 million players since launch!
This is the biggest season launch to date, boasting all the fun cosmetics the game's known for in a now 100-tier premium battle pass. There's even an Assassin's Creed Ezio Auditore skin that was teased available as a tier 1 reward for just owning the battle pass.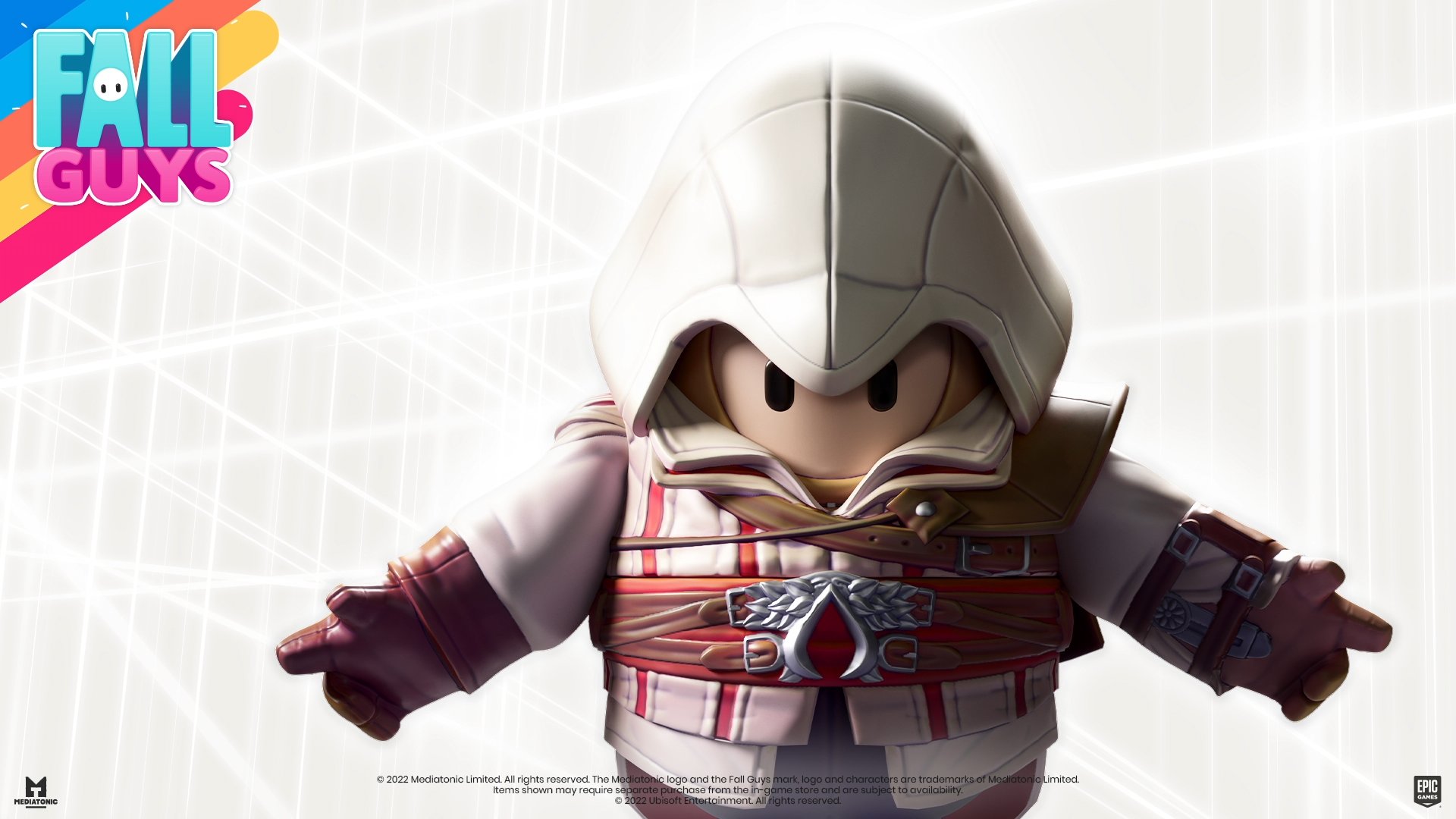 Having jumped into the re-release, I am loving it already. The game has turned a corner that it wasn't able to when it was still premium priced and now so many more people are going to get to enjoy it! It's quite promising seeing so many games embracing the free-to-play model such as Fortnite, Overwatch, and Destiny 2. Fall Guys joining the ranks is excellent because it's not nearly as violent as the others and is accessible to people of all ages.
As an added bonus, returning players will be granted the Legacy Pack, which includes the first season battle pass as well as a collection of free cosmetics free of charge. Be sure to jump on soon to claim the freebies while they stick around!
Come celebrate the fun IRL:
If you're in Melbourne, don't waste any time going to check out the Fall Guys installation at Emporium in the CBD. Featuring an enormous two-metre tall jelly bean guessing competition, the display is located at the Lonsdale Street entrance to the centre. It allows visitors to guess the amount of beans on display, with the first prize including 150kg worth for your tasting pleasure, along with other prizes! I don't even know what I'd do with that many jelly beans but I'll be heading on down to check it out before it leaves this weekend.
To celebrate our Free For All launch, from today to June 26 we're having a Jelly Bean Guessing Competition!

The 2 metre tall jelly bean container will be at the Lonsdale Street entrance of Emporium Melbourne and passers-by can submit their guess on-site for a chance to win! 👑 pic.twitter.com/VrrUWKqtJ6

— Fall Guys ANZ (@FallGuysANZ) June 22, 2022
Fall Guys is available to play for free now on Nintendo Switch, PlayStation 4, PlayStation 5, Xbox One, Xbox Series S | X and PC.