Nintendo and Game Freak's newest title in the Pokémon series, Scarlet and Violet, debuted some key information in a live stream. In June of this year, we got details regarding the starters, legendaries and professors amongst a few other things. In the livestream, we got almost 10 minutes of new information regarding the region name, characters, new Pokémon and even multiplayer. Scarlet and Violet are set in the Paldea region, with the gameplay being an "open world RPG" which they note as the first in the Pokémon series.
First, we meet the legendaries, Koraidon and Miraidon. We're able to ride them on land, sea and air. Whether or not we meet them early on or later in the game, as per usual for most Pokémon games, it isn't noted. You enrol in either Naranja Academy for Scarlet or Uva Academy in Violet, an orange represents Naranja whereas grapes represent Uva. You'll take on an "independent study assignment" called the "treasure hunt". The treasure hunt is the regular adventure your trainer goes on in every Pokemon game. Within this hunt, there are three stories, we get the gym battles to become a champion. The only gym leader revealed is Grusha who leads the ice gym. They don't detail the other two stories but mention that there's no set order to the stories and completion of the gyms.
We get to meet a few of the characters within Scarlet and Violet. Sada is the professor for Scarlet, whereas Turo is the professor for Violet. Mr Clavell is the Academy Director and will change his suit jacket depending on what game you get (red for Scarlet and purple for Violet). Lastly, is Mr Jacq, who is the homeroom teacher who teaches biology. And like any good Pokémon game, we have our friends too. Nemona loves to battle, and Arven loves to cook. We also meet Penny, a shy student who wears a Lopunny backpack.
We also get to meet a bunch of different Pokémon local to the Paldea region, including variants. Wooper's Paldean form is brown instead of blue, and the branches look like two bones sticking out diagonally. Fidough is "squishy and smooth to the touch", they're like dog Pokémon made out of a ball of dough. Cetitan is a large Pokémon with a few horns sticking out of its head/body. We also are reintroduced to the starters Sprigatito is the grass type, Fuecoco is the fire type and Quaxly is the water type.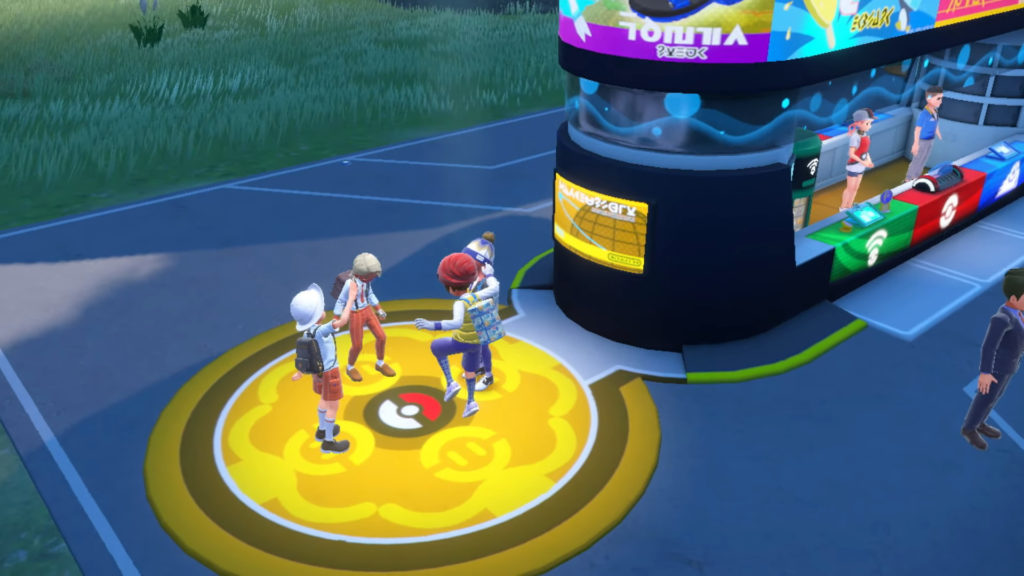 Also shown is the multiplayer situation. To get started, you stand on the union circle and up to 3 friends can join in on your play. You can help catch Pokémon, or "ride together to race across the map". We then get to see the Terastal phenomenon, which is a form type similar to other games like Gigantamax from Sword and Shield. This will turn your Pokémon into a "crystal" version of themself. They provide a boost to their type and make their moves stronger. Some Pokémon might not even stick with its regular type, Eevee is usually a normal type but you might get one that is a grass or water type instead. And like Gigantamax, Scarlet and Violet also offer Terra Raid Battles. This is where you'll find rare terra types, and you can heal and even attack without waiting for your allies.
This is really exciting news about the upcoming Pokémon games, and there are a lot of questions. Like, will we get the legendaries sooner than usual? Is my favourite Pokemon in this game? When can I romance the professors? Just me? We'll find out more information closer to the release date. Pokémon Scarlet and Violet is available for preorder now and releases on November 18th, 2022 for the Nintendo Switch.