Bethesda ANZ is inviting fans to attend a special free event during Melbourne International Games Week, called "Worlds of Bethesda".
The event is set to take place on Friday 7th and Saturday 8th October, from 11am – 4:30pm AEDT, and will apparently "transport attendees to a Tamrielic tavern inspired by The Elder Scrolls Online, a Reclamation Day dining area inspired by Fallout, a planetary exploration and anti-gravity space room inspired by Starfield, as well as the survivor HQ in the town of Redfall, Massachusetts."
These experiences (which are in real life, not in-game, to be clear) have all been tailored to allow passionate fans to step into the worlds they love so much. You'll even get a goodie bag for attending, and you can bring your Xbox One/X/S controller along so that you can have it airbrushed, themed around your favourite Bethesda game from talented controller modder, WeAreRobots, who do very great work.
The 'Worlds of Bethesda' event will also feature a huge array of prizes, including a custom Redfall & Starfield PC built by AfterShockPC, an ESO Breton Chilly Chest and Starfield merch all available to win across the weekend. For those looking to kick back and relax, you can play already-available Bethesda games there too, including Skyrim, DOOM Eternal, Fallout 4 and more.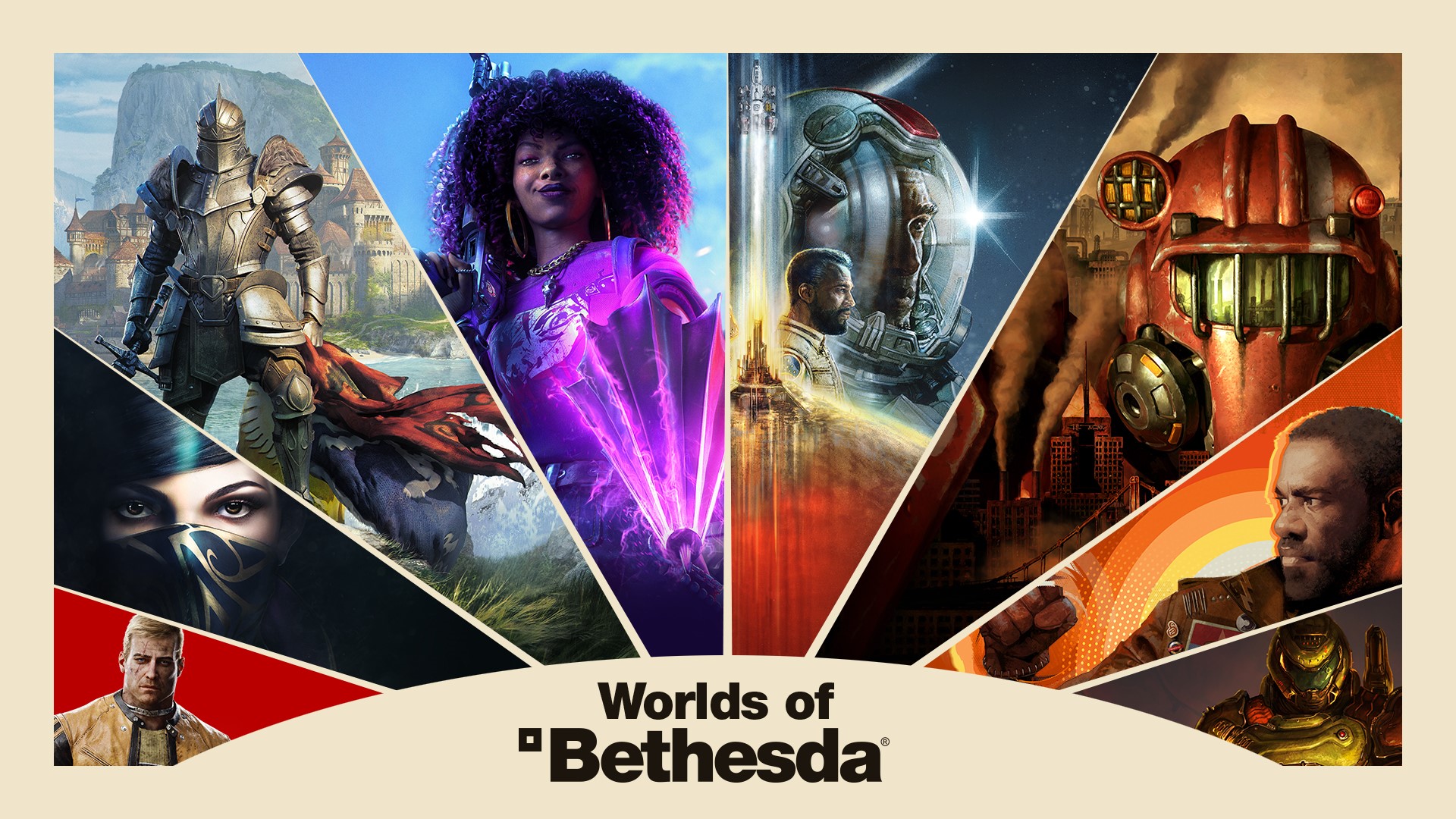 To get tickets, daytime sessions are free and available on Eventbrite from today, in one hour sessions across both days. There will be a 15-18 y/o session for younger gamers and the venue is handicap accessible – there is even a sensory sensitive session for those who prefer a quieter environment. Spots are limited and bookings are essential to ensure attendees have ample time to enjoy the full journey.
Additionally, on the Friday evening from 7pm the venue will transform into an 18+ community event "featuring a live music act, special guest appearances, and cosplayers partying until midnight in a Redfall inspired bar." Tickets are available via Eventbrite from today for that one too. "At Bethesda we have an incredibly passionate fanbase, grown from a love of the timeless worlds explored through our gaming history," said Simon Alty, VP & Managing Director, Bethesda APAC. "Whether you've been with us since The Elder Scrolls Arena or became a fan through Fallout, DOOM or even upcoming releases like Redfall and Starfield, we can't wait to welcome you into 'Worlds of Bethesda' and celebrate with you during MIGW."
Are you excited to visit the Worlds of Bethesda?