Every year, a celebration of all things gaming occurs in Melbourne, Australia. Spanning both industry and public events, Melbourne International Games Week (MIGW) is a densely packed period, this year kicking off with a Steam Festival and concluding with 3 days of PAX Australia goodness. Below will be an abridged version of what's happening during MIGW, to see the full list, head here!
MIGW Steam Festival (Sept 29 – Oct 3)
"The MIGW Steam festival will feature a selection of digital panels, talks, game presentations, panel discussions and concerts with popular video game development industry talent. The festival will also showcase over 80 Victorian developers and their games over four days, offering demos and discounts on certain products."
High Score: Composition and Sound Art for Games (Oct 1 & 2, 9.30am – 5.30pm)
"A two-day conference exploring the important role that music and audio play in game design and experience. Participants will learn from and connect with influential music and audio creators, developers and industry professionals through keynotes, panel discussions, feedback sessions, masterclasses and networking time."
To listen to our recent podcast about the upcoming High Score event, head here.
Big Games Night In (Oct 2 – Oct 9)
"Come together with family and friends for Big Games Night In, a chance to play new local digital games for free, and from the comfort of your own home. Curated by ACMI, the selection of free-to-access games showcases the diversity and uniqueness of the Australian games industry. Games will be available for you to enjoy through the entire Melbourne International Games Week."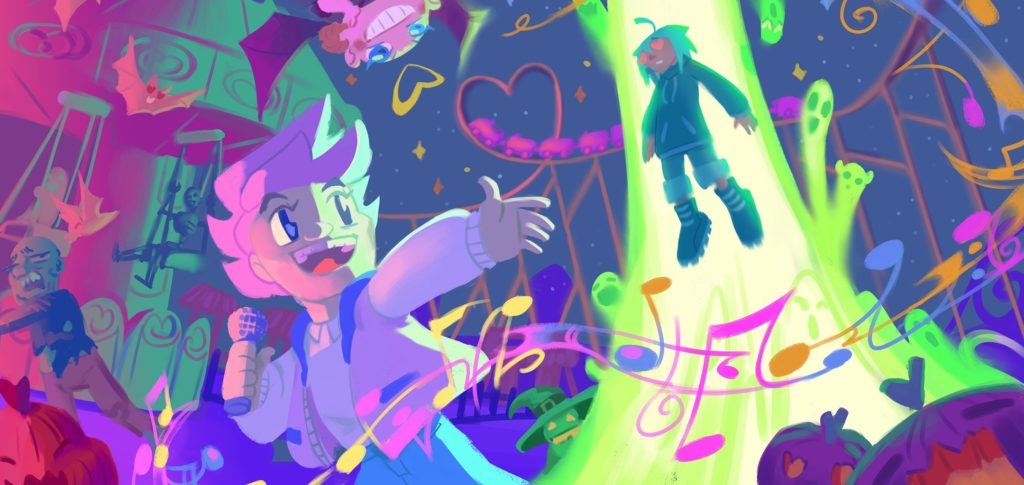 Games Connect Asia Pacific; GCAP (Oct 3 – Oct 5)
"A three-day conference focusing on professional development, education and providing invaluable networking experiences for delegates, connecting them to industry peers from across the Asia Pacific region. GCAP 2022 will be held in person at the Melbourne Convention and Exhibition Centre, with some sessions to be live streamed."
Games for Change Asia-Pacific (Oct 4 – Oct 6)
"A three-day festival, both live at ACMI and streaming online, demonstrating using games for education, health and social change. The festival showcases videogames from across the region as well as experts presenting in-person talks, panels and workshop sessions."
Australian Game Developer Awards 2022 (Oct 5, 7pm – late)
"A national event celebrating outstanding games and the achievements of Australian game developers. Spanning 13 game categories as well as 4 personal and studio awards, the AGDAs seek to elevate and celebrate our diverse and talented local industry."

Freeplay: Parallels (Oct 6, 6pm – 9pm)
"Freeplay presents Parallels, a single day event to showcase original indie games being made in Australia by some of our most creative and up-and-coming local developers. Speakers will demonstrate and play their creations on stage and share their origin stories, creative inspirations and intimate journeys. Following the presentations, attendees will have the chance to network over drinks."
The AGDAs: ACMI Audience Award (Oct 7 – Oct 9)
ACMI presents a showcase of the award-winning games which will be free for games enthusiasts to try. Audiences can then vote for their favourite game to decide who takes home the first ever ACMI Audience Award! The winner will be announced on Sunday 9 October.
PAX Aus (Oct 7 – Oct 9)
A celebration of games and game culture featuring thought-provoking panels, an expo hall filled with publishers and independent studios, game demos, musical performances, tournaments, and more. Held across three full days and all under one roof, PAX Aus offers the community the opportunity to meet with old friends, make new ones, interact with game developers, publishers and brands, and get hands-on with all things games.
To see what Checkpoint Gaming is doing at PAX, head here.