It feels like only yesterday that Fall Guys relaunched with its free-to-play version, but here we are, and Season 3 is now upon us, with the theme of 'Sunken Secrets'.
The new season features some more brand new rounds, a limited-time event and new mechanics so you can bean to your hearts content. It will also include a new season pass to work through, with another 100 stages of goodies to unlock.
As you discover new mysteries in an ancient underwater city, there are new rounds to test your mettle. Additionally, there is a new limited-time event in 'Let's Get Kraken', with more goodies to uncover, and even a new move called the "Dive Slide", which works exactly how you'd expect it to. New Time Attack Shows including Time Attack Trials running every Friday to Sunday throughout the Season.
"Navigate tilting pathways while dodging Blast Balls in Blastlantis, and charge down the giant flume and pass through hoops for bonus points in Hoop Chute. Then, navigate the ever-changing labyrinths of Puzzle Path and Dive Slide your way to victory in Speed Slider. And finally, test your mettle and avoid calamari calamity by dodging giant tentacles in the raft-hopping tomfoolery of Kraken Slam." says the release.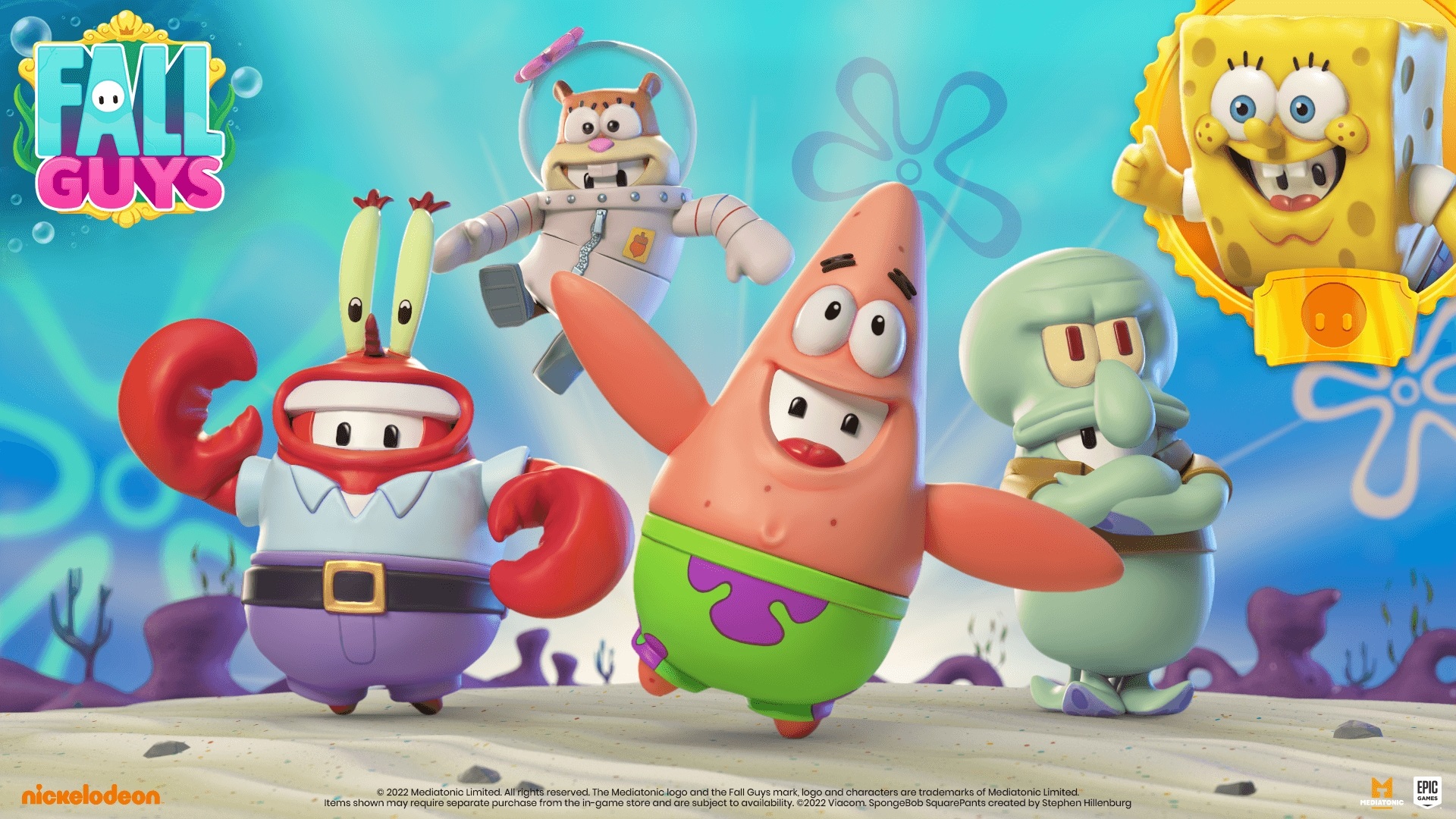 Some of the new collaborations you can expect this season include properties such as Spongebob Squarepants (available from December 1st), The Elder Scrolls: Skyrim and Ultraman. Who knows who they'll partner with next?
It's already been a wild few months in the world of Fall Guys, with ongoing support for the game keeping us coming back for more mayhem on the regular. Considering how Epic Games have continued to iterate and support games like Fortnite, it's certainly no surprise.
Fall Guys Season 3, Sunken Secrets, is live now – for all the information you can handle on the new season, check out the official blog post here.