With his movie career on the up and up and fresh after starring in Sonic Frontiers, Sonic the Hedgehog has been sighted stopping in at Harry's Café de Wheels for a quick Chilli Dog or two.
To commemorate the visit and the release of the blue blurs new game, Harry's is offering a special Sonic the Hedgehog Meal for the next month. In addition to that, hungry Sonic Fans who hit up their Sydney locations between 8th and 11 November can win their very own copy of Sonic Frontiers!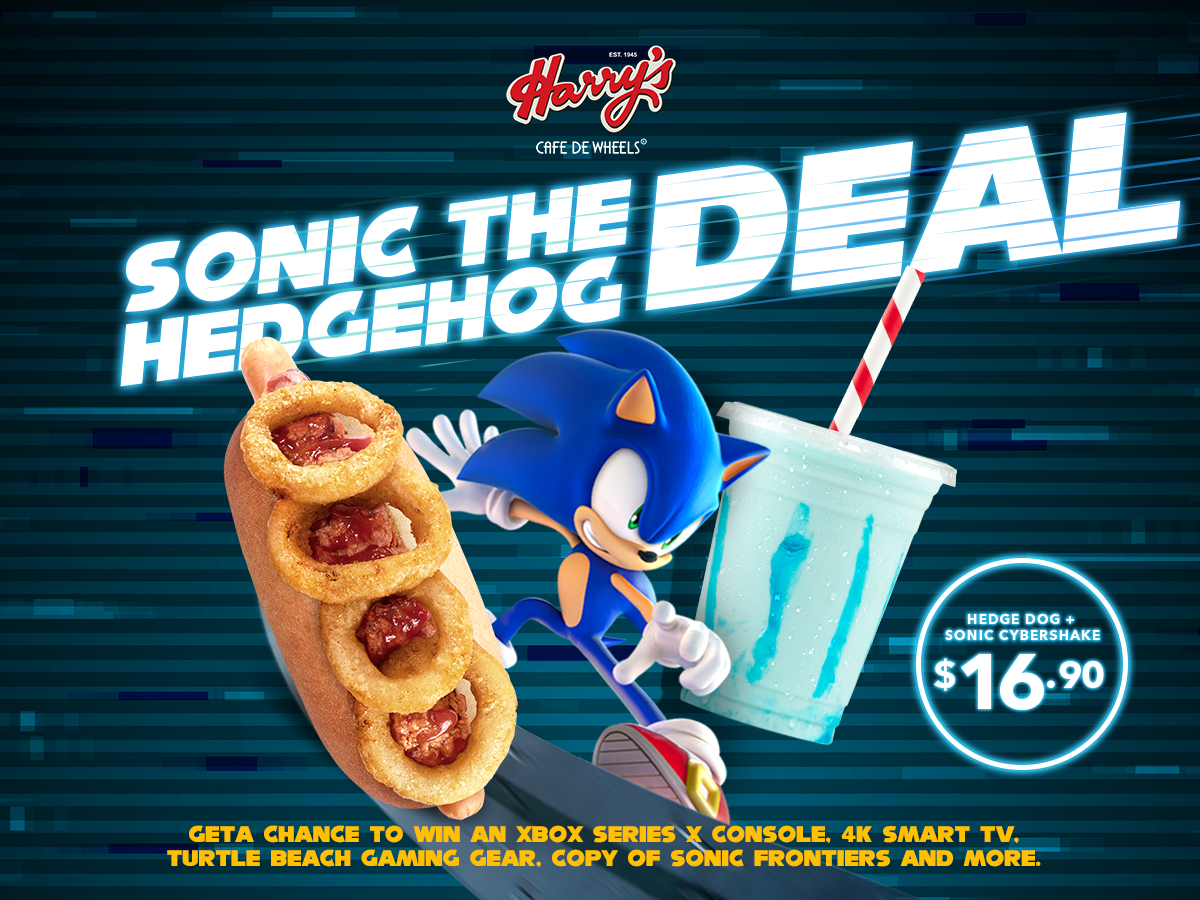 The deal includes "The Hedgehog" which is a Chilli Dog, Sonic's favourite don't you know, with a topping of Onion Rings and a true blue Cybershake. Daniel Beuthner, Chilli Dog Excellence Overseer and CEO at Harry's Café de Wheels says: "Sonic has a need for speed, and we've got the need to feed. It's a match made in heaven… And what is better than grabbing Sonic's Favourite dog from Harry's who have been serving Famous Pies & Hot Dogs since 1945?"
Local Paparazzi managed to get a snap of the worlds most famous hedgehog at Harry's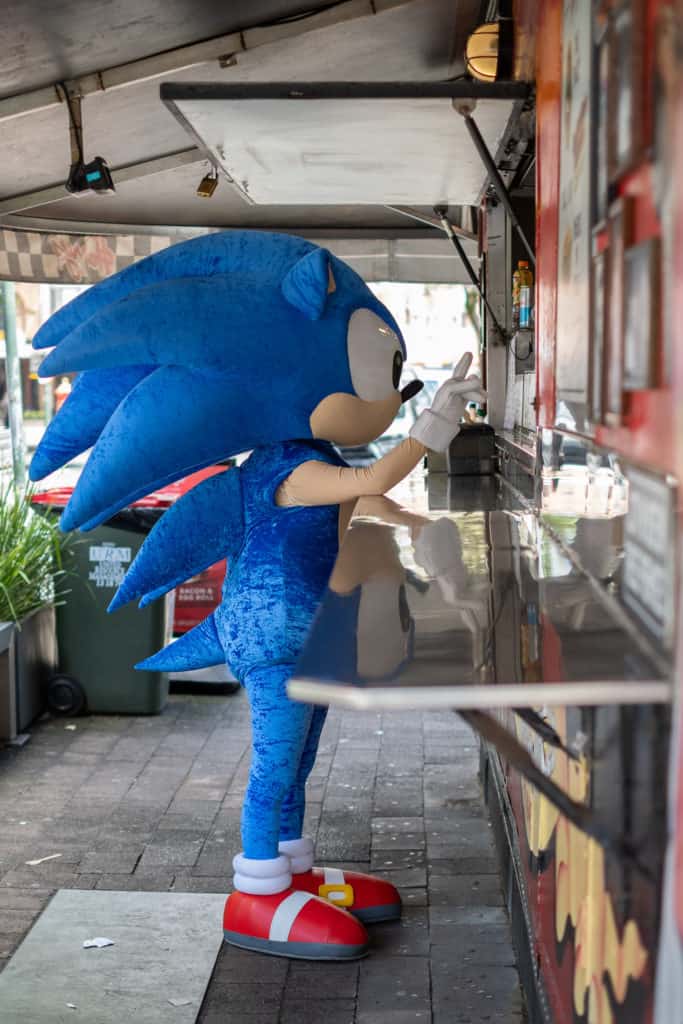 There have been no reported sightings of Eggman at this point, but if history is anything to go by he could be hot on Sonic's heels. In the meantime, if you want to get in on the action and have a chance to win a copy of the new game, you can head to one of these locations. No delivery sorry, in person only.
Bligh Park
Darling Quarter
Greystanes
Kogarah
Liverpool
Marsden Park
Newcastle
Pennant Hills
Penrith
Tempe
Ultimo
Woodbine
Woolloomooloo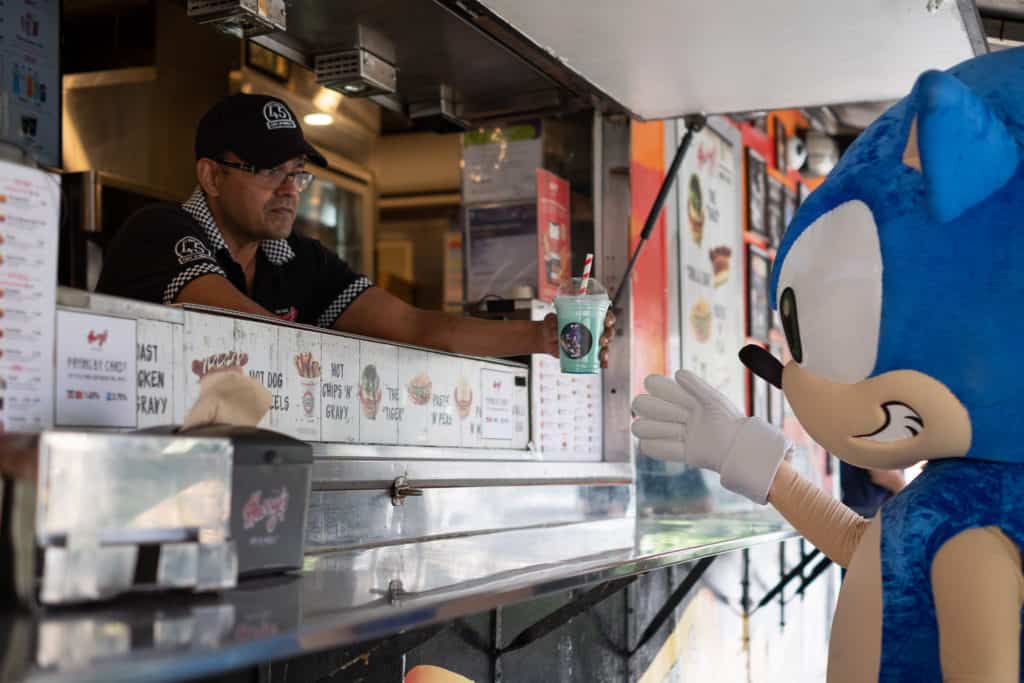 Darren MacBeth, Chief Hedgehog Wrangler and Managing Director at Five Star Games, distributor of Sonic videogames in Australia says: "The chilli dog is canonically Sonic's favourite meal in a history spanning over thirty years of games, comics, movies and TV series. To partner one icon with another has been a wonderful opportunity, one we hope Eggman doesn't mess up for the rest of us."
The Sonic the Hedgehog deal from Harry's is available from 8 November until 11 December.