Square Enix's Final Fantasy-themed racing game, Chocobo GP, has received its last major update, adding two new characters and a new Final Fantasy VII-inspired course. As of the 21st of December, sales of Mythril, the game's premium currency, have ended, and the in-game shop to spend Mythril will be gone for good early next year.
Chocobo GP Season 5 launches this week!

From 22:00 PDT December 21st | 06:00 GMT December 22nd, you can log in to enjoy a new course, two new characters, and holiday-themed costumes!

800 Mythril will also be given out as a login bonus for all players once Season 5 begins. pic.twitter.com/WdoBrhfBp7

— FINAL FANTASY (@FinalFantasy) December 20, 2022
The Chocobo GP Season 5 update adds Croma and Volg, recurring characters from other Chocobo spin-off games, as playable characters. The Midgar stage, the famous starting city from Final Fantasy VII, is also included as a course. In addition, fun Christmas-themed costumes and stickers will be added to commemorate the holiday period.
The other major change to Chocobo GP, of course, is to the game's economy. From now on, players can no longer spend real money to purchase Mythril, the game's premium currency. Players who already have purchased Mythril have until the 6th of January 2023 to spend it, after which point the Mythril shop will be taken offline and the currency becomes useless. Unspent Mythril will not be refunded, so if you have any banked up, it is definitely worth spending before the shop goes away. The online Chocobo GP mode itself will still be playable after the Mythril store goes offline.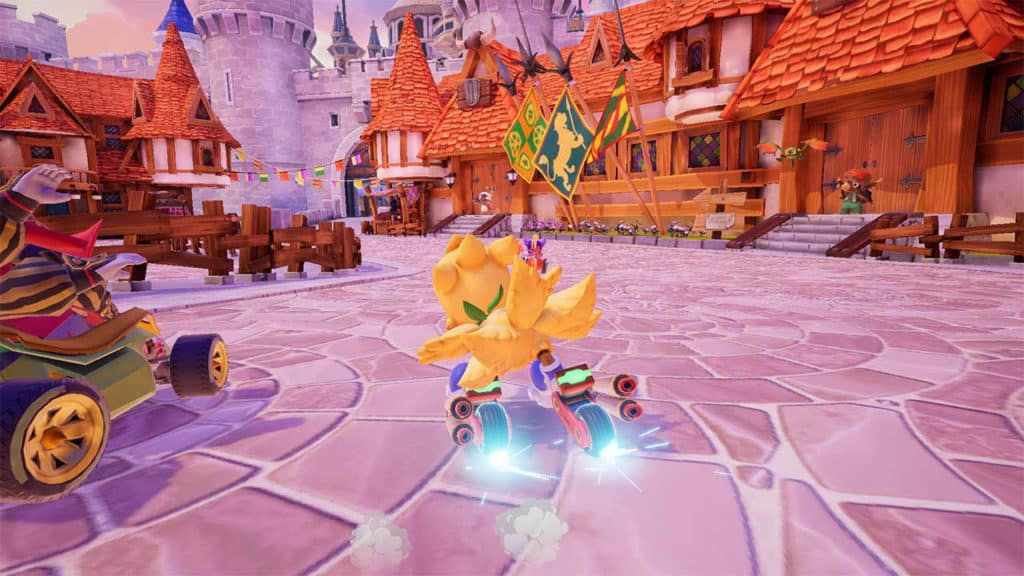 Although the actual racing element of Chocobo GP was warmly received, the in-game economy was very divisive, and likened to that of a free-to-play game. The frequent badgering for microtransactions would be forgivable if there was no entry price to play the game, but Chocobo GP is still a full-priced title on top of the in-game payments. While cutting out the Mythril shop will reduce those concerns, it is unclear if the rewards which were previously exclusive to that system will be made available in the future.
With Chocobo GP initially releasing in March 2022, this update means that the game ultimately received less than a year of substantial post-launch support. With the end of new characters, courses and in-game purchases, it is unclear what the future will look like for Chocobo GP. It is not unlikely that the game's aggressive in-game monetisation played a part in the game's mixed reception. Hopefully Square Enix has learned a lesson to not fill their future full-priced games with microtransactions.