Throughout last year, Square Enix released spruced-up remasters of the first six entries in its flagship RPG franchise, called the Final Fantasy Pixel Remaster series. Originally exclusive only to mobile devices and Steam, some leaked ESRB ratings have suggested that an official confirmation of a PS4 and Nintendo Switch release are imminent.
The Final Fantasy Pixel Remasters are, well, remasters of Final Fantasy 1-6. These updated versions provide an enhanced 16-bit art style and add in an orchestrated soundtrack and some additional gameplay improvements. As spotted on Reddit, all six entries (briefly) had ESRB ratings for PS4 and Nintendo Switch versions. These listings have now been removed from the ESRB's website at time of writing, suggesting that Square Enix was probably not ready to make this news public just yet.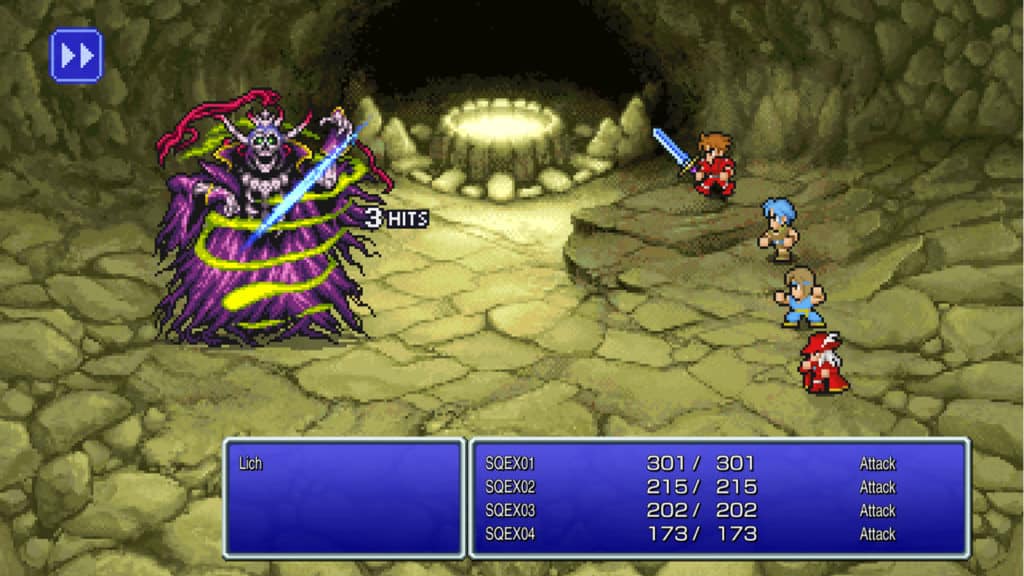 Such an announcement would hardly be surprising; the Final Fantasy franchise started on Nintendo and PlayStation consoles. As such, the absence of the Final Fantasy Pixel Remasters on console was always a bit strange. An ESRB rating is not always indicative of a confirmed release, but console ports of these titles would make a good deal of sense. At any rate, hopefully we won't have to wait too long for an official confirmation one way or another regarding new ports of the Final Fantasy Pixel Remaster series.