Riding high off the release of the recent Sonic Frontiers, it has been announced that the game will be getting further updates with the release of a new roadmap. Announced via official channels, the Sonic Frontiers roadmap outlines a bunch of free updates including new playable characters and the addition of new story content.
Releasing near to the start of November, Frontiers proved to be a bit of a divisive release amongst consumers and critics. However, there's no denying that the game proved to be something special for many Sonic fans and a surprisingly successful adaptation to a more open-world format. In our review, we said, "Sonic Frontiers is the best 3D Sonic game ever made, and a fantastic step in the right direction that bodes very well for the future of everybody's favourite blue hedgehog."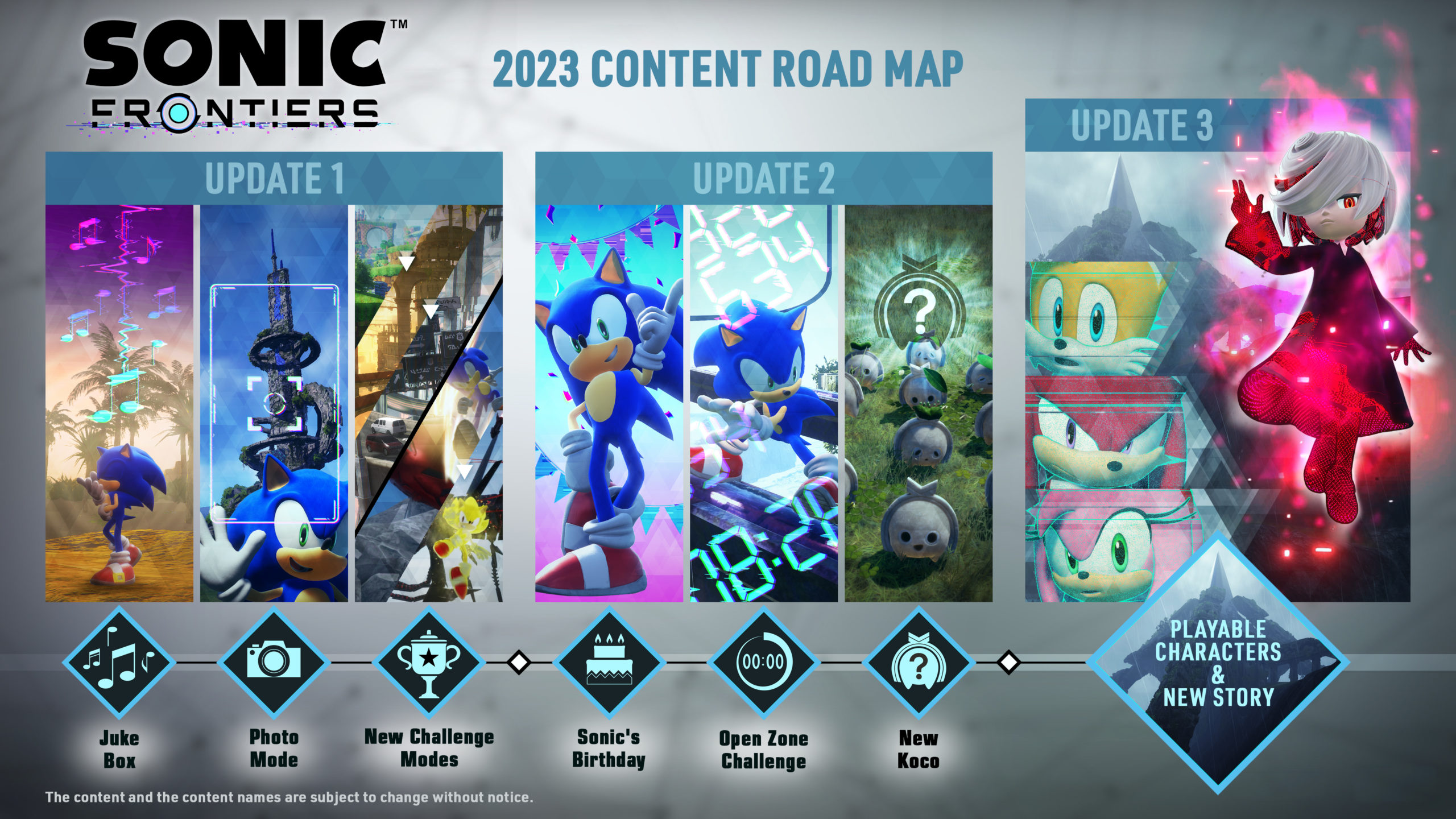 The roadmap itself gives a pretty good rundown on the game's plans for 2023. Kicking off with a Juke Box, Photo Mode, and New Challenge Modes, Update 1 looks to bring some great content aimed at giving players more to do within the world whilst being able to hone in on the game's music and visuals. Update 2 brings even more challenges, a new Koco (creature), and some event tied to Sonic's birthday. We can likely expect update 2 around June when Sonic turns 32! The final update, Update 3, seems to be the biggest of the bunch with new story and playable characters. Tails, Knuckles, and Amy are pictured and likely going to be our playable characters for the update. Sorry Shadow fans!
All in all it's great to see free updates arrive for the game and may be a sign of a successful release. Stay tuned for more updates as we learn new things about the game's planned content.