Hot off the heels of a return to form with last years WWE 2K22, the franchise is heading back to its annualised roots with the announcement of WWE 2K23 coming in March. Weirdly, the cover star is somebody that we can't see, which is an odd decision, but we're sure they have their reasons.
Indeed, John Cena is officially the superstar that will grace each edition of WWE 2K23, which makes sense, given the reveal that the 2K Showcase this year will focus on the G.O.A.Ts career, but with a twist; this time, instead of playing as Cena, you'll be playing AGAINST him. Finally, an opportunity to take down the at-times undefeatable future Hall-of-Famer.
"It is a pleasure to tell the story of my career through the WWE 2K23 Showcase," said John Cena. "2K has done a fantastic job capturing and invigorating the WWE 2K franchise through this concept, and I am honored to grace the cover of WWE 2K23." Check out the three cover variations below for each edition.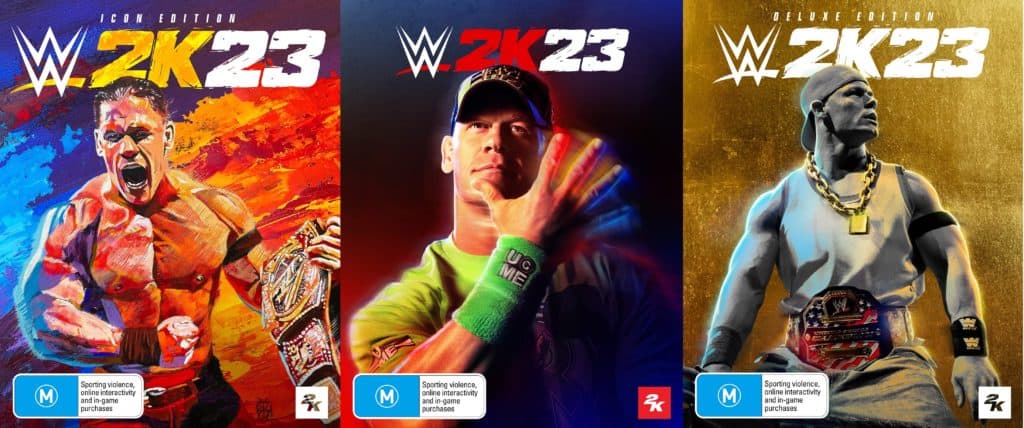 The other big news for WWE 2K23 is the inclusion of WarGames as a new match type. It's been a while since a new match type has been added to the WWE 2K series, but this is one fans have been waiting for since it was reintroduced to NXT audiences a few years ago. Two rings, both surrounded by a giant cage, up to eight superstars entering the ring at timed intervals, a bunch of crazy weapons… well, it's a complicated one that we think will be a lot of fun to play.
WWE 2K23 also promises changes to MyGM, MyFACTION and MyRISE, along with advanced customisation in the Creation Suite. Additionally, if you're a fan of rapper-turned-occasional-wrestler Bad Bunny, if you pre-order the Standard Edition and Cross-Gen Digital Bundle you will receive the Bad Bunny Bonus Pack, which includes Bad Bunny as a playable character, as well as a Ruby tier Bad Bunny MyFACTION card included at launch.
Superstars announced so far include Roman Reigns, Cody Rhodes, Ronda Rousey, Brock Lesnar, "Stone Cold" Steve Austin, and more. Given how big the roster was in last years edition, we can expect a huge list of wrestlers from WWE past and present, with good representation from NXT as well.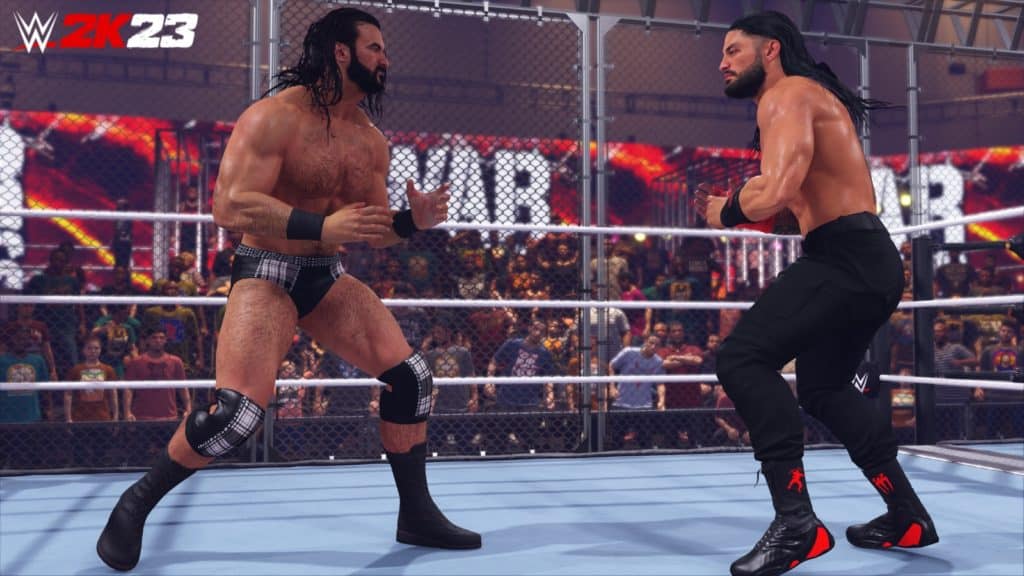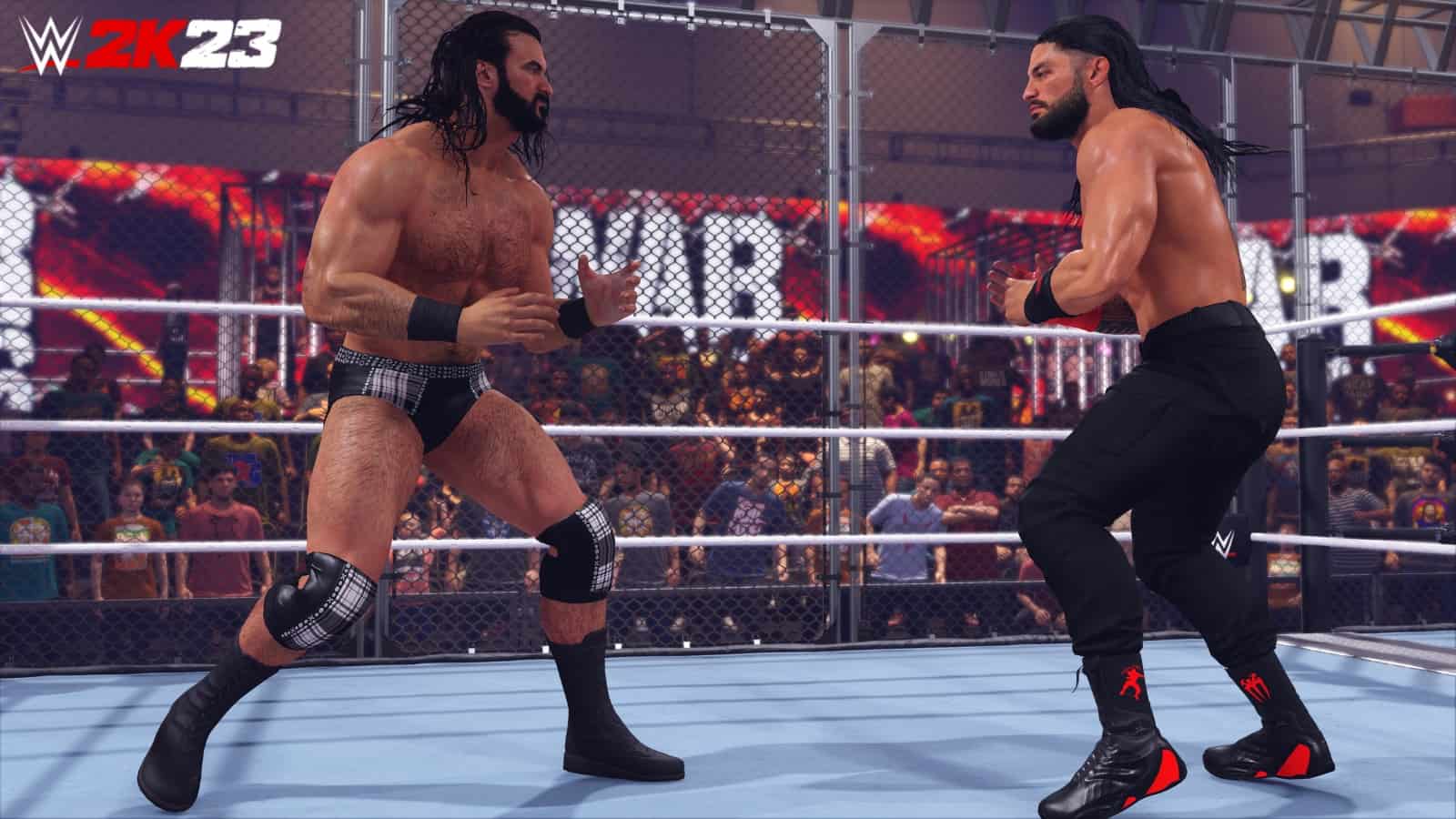 Want more? We'll have an interview with the team at Visual Concepts that will be going live on Checkpoint Gaming later this week, where we asked them all about WWE 2K23 and what they've learned from their past, including the awkwardly-received WWE 2K20, and the challenges of integrating a new match type as wild as WarGames.
WWE 2K23 will be launching on March 17, 2023 for PS5, PS4, Xbox Series X|S, Xbox One and PC via Steam.